Chinese restaurants in Karachi are like a blessing for all the Chinese cuisine lovers out there. Over the past years, in Karachi, lots of Chinese restaurants have been opened offering a real taste of it.
People have indulged themselves in the taste of Chinese cuisine and love to spend thousands of rupees on it. There's no doubt, Chinese dishes are considered one of the most expensive ones and people don't hesitate while ordering.
But for those who are new to the world of Chinese cuisines, then which Chinese restaurant in Karachi is worth trying?
We have jotted down the list of Chinese restaurants in the Karachi 2023 edition. So, clear your palette and book your table.
Top 10 Chinese Restaurants In Karachi
Chinese in Karachi is not a new thing in town, Chinese dishes have always been part of people's lives, but no one couldn't able to deliver the exact taste.
Looking to the demand of the Chinese, several Karachi Chinese restaurants opened, and then Chinese lovers experienced it.
Having a lot of Chinese restaurants in Karachi, it was hard for our team to pick the top 10, but we managed to do so.
Without wasting any time, let's head into the city of Karachi to explore Chinese restaurants:
Ginsoy – SMCHS Branch
Whenever someone brings up the topic of Chinese restaurants, then Ginsoy is one of the top names that come into our heads and especially the SMCHS Branch.
Ginsoy is one of the famous and most popular Chinese restaurants in Karachi. They offer a vast range of Chinese cuisine along with the tasteful starter and main course substations.
Apart from the food, the ambiance of the Ginsoy is soothing and gives you a legit Chinese restaurant vibe overall.
Suzie Wong Restaurant
In the second spot, Suzie Wong Restaurant is the one that's grabbing everyone's food attention.
Suzie Wong Restaurant is a place that all Chinese lovers should visit at any cost. From food to ambiance everything stays at the top.
The chef himself takes your order, if you would like to adjust the spice and want it differently.
Ever since it launched in Karachi, people have become a fan of this place and Suzie Wong Restaurant values their taste.
Cocochan
If you are searching for a Chinese restaurant in Karachi with an appealing aesthetic and eye-catching ambiance then Cocochan is the perfect spot. Cocochan is one of the elite Chinese restaurant outlets in Karachi that offer exclusive Chinese cuisine in proper tradition.
The restaurant has gained popularity quickly in the city with food critics, food bloggers, and Chinese food enthusiasts.
China Town
Among the well-known Karachi Chinese restaurants, China Town is one of the famous restaurants that offer original Chinese meals.
The moment you enter the restaurant, you get the coolest Chinese tradition and cultural vibe. That's something you will get from a few Chinese restaurants.
They have been serving in Karachi for the last 35 years and serving varieties of Chinese dishes mixed with Pakistani flavors.
Dynasty – Chinese Restaurant
This restaurant found the fourth spot in our top 10 Chinese restaurants in Karachi's list, because of its outstanding Chinese food experience.
Dynasty offers you a great ambiance with a theme of Chinese art and design. Along with that, delicious mouthwatering food as well. They take care of the Pakistani audience's taste and cook as per their preference.
But remember, trying out Dynasty's Chinese cuisine might cost you a lot, however, if you want quality and value then Dynasty is worth checking out.
La Chine – Chinese Restaurant
Another famous Chinese restaurant in Karachi is none other than La Chine. They serve the best variety of Chinese food in Karachi. In terms of price, they fall in the court of affordable and have an exclusive menu to explore.
Apart from Chinese, they also offer their continental option that you can check out. Here are the most-ordered dishes including butterfly prawns and spicy schezwan beef.
Bam Bou Chinese Restaurant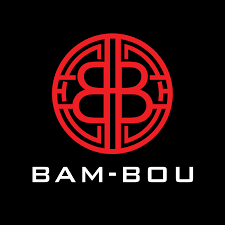 Bam Bou is one of Karachi's elite Chinese restaurants that offer an exclusive experience and lets you explore your favorite cuisine.
this restaurant provides you with great service and a wide range of Chinese dishes that make you fall in love with it. It can cover your extensive Chinese food.
Chop Chop Wok
If you are craving Sushi and want to have an authentic one then Chop Chop Wok is the right choice for you.
They have an exclusive range of Chinese cuisines and it's one of the most popular Chinese restaurants in Karachi.
Apart from sushi, Chop Chop Wok is particularly famous for its custom bowls, California crispy rolls, and dumplings.
Wang Wang
Newest in the town and highly famous among young Chinese lovers. Wang Wang has become very famous in K-town in a very short period. Their specialty is the traditional Chinese Hotpot.
This noodle hotpot delicacy has been a staple in Chinese culture for a long time. It is the place where you pick ingredients of your choice and cook in your way at the restaurant.
It's a whole new experience and ever since it opened in Karachi people have fallen in love with it. The ambiance and service are extraordinary. Wang Wang only serves this hotpot, and this is a shareable meal.
Golden Dragon Karachi
Golden Dragon is a popular Chinese restaurant chain with locations in various cities around the world, including Karachi.
But Golden Dragon is not only known for their Chinese food but also famous for their Thai food and there's the reason it's the top-most dining option.
Golden Dragon's specialties are dry beef chili, chicken shashlik, and beef in oyster sauce. They are also famous for serving the best Chowmein in Karachi.
All of these Chinese restaurants in Karachi hold their charm and taste. Each restaurant has its unique way of presentation and service that attract customers.
So, if you would like to try any Chinese cuisine, then pick any of these restaurants and experience the real Beijing taste.
See More: Top Restaurants Near In Gulshan-E-Iqbal Karachi
What do you think of the story? Tell us in the comments section below.