It is said, 'need is the mother of invention.'
This implies that a need gives birth to an invention or solution. While people in Pakistan rely on temporary and hilarious Juggars for their problems, China is taking their traffic problems seriously and have thought of an incredible, elevated bus that will facilitate public transport without getting stuck in epic gridlocks in the country.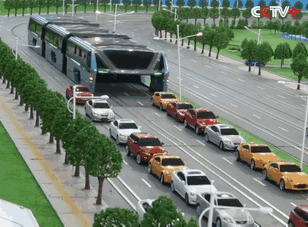 The concept in known as Transit Elevated Bus (TEB) which would be a major breakthrough in the public transport system of China. While a working mini-model of this concept was recently presented at the 19th China Beijing International High-Tech Expo, its construction will take only a year.
Moreover, if approved, this bus will be open to the public in one year too.
Although the bus has the same functions as the subway, it is five times cheaper than the subway in terms of cost.
Another impressive feature of this bus is that it will be able to carry up to 1200 passengers.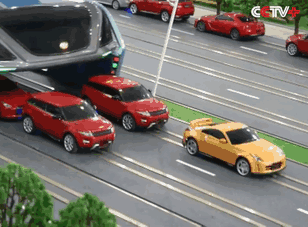 It will take them to work and back by driving over the traffic which will minimize congestion. The passengers will be able to exit the bus through the roof. Moreover, it's quite an eco-friendly invention since it is driven by electricity and solar power. Hence, the bus will help reduce pollution too.
Traffic jams are so annoying and exhausting. China has come up with an epic solution to overcome gridlocks. Don't you think Pakistan needs elevated buses too?
Watch the video here!
source: boredpanda.com