"Child labor and poverty are inevitably bound together and if you continue to use the labor of children as the treatment for the social disease of poverty, you will have both poverty and child labor to the end of time." Grace Abbott. Unfortunately, Child laboring in Pakistan is rampant. Owing to this, heinous crimes are committed against the sons of Adam. Recently, a viral video of Lahore of a man, a garage owner, who beats one of his young employee boy with pipes is making rounds on social media.
Child Labor in Pakistan is stripping kids away from the innocence of their childhoods
As per the Instagram post, the incident happened in Township Sabzi Market, Marriage Luggage Street, Lahore.
The description of the above Instagram posts showcases dismal details.
"I can say with certainty that the beast within man is growing rapidly. Man is not forgiving a person (Children, women), etc." Moreover, it adds, "First of all, I am strongly opposed to child labor and violence from above. That is to say that the owner is taking advantage of someone's compulsion, getting angry at the child who is working for him day and night and just earn RS 200, where is the justice?"
The video depicts the sad reality of our society. The way the owner is beating the child exhibits some time in his life he may have gone through the same.
Child labor in Pakistan
Statistically, as per the study of 2006 37% of boys work in the wholesale and retail industries. Besides, 22% of them work in the service industry. Moreover, around 21% work in manufacturing industries.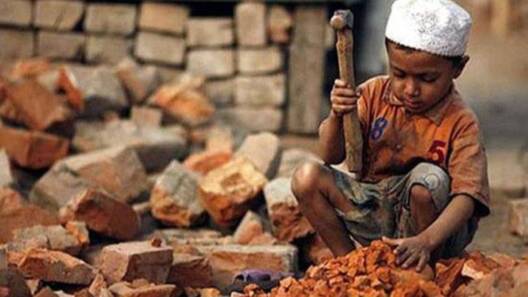 Furthermore, 58% of girls work in the service industry. And, 39% of girls work in manufacturing ones. In the retail and wholesale business, the percentage of girls stands at 11%.
Besides, Child labor in Pakistan is most rampant in rural areas especially of Punjab followed by Sindh.
In conclusion, the garage man in Lahore beating the boy with pipes is against all the norms of humanity. Furthermore, Islam, the religion of peace prohibits such actions. Hopefully, the law and order authorities will take action against the sick owner.
What do you think of the story? Please, let us know in the comments section below!