Child labor is a crime which deserves severe condemnation and punishment from our part. It is something that should be eradicated at all costs. There is no doubt that child labor is one of the worst curses that can hit a society.
Pakistan is also plagued with innocent and poor children who are forced into child labor every day. If they are working with their will, they are ill-treated. Moreover, they are also cut of off their basic human rights.
Within the context of child labor, a terrible incident occurred in one of the small restaurants in Karachi. A young boy working as a labor in one of Karachi's restaurant was mercilessly beaten by his fellow waiter.
According to the man recording the video, he saw the waiter beating the young boy. The boy was working in a hotel named Insha Allah Masha Allah located in UP More area of Karachi.
The waiter initially lied that no one had beaten the child. He said the child may well have fainted or have slept due to overwork. Upon resistance of the man recording the video, the boy was then taken out from the room where he was kept hidden.
The child's miserable condition revealed that he was indeed beaten by his fellow waiter. The reason for beating him was that he had gone to the washroom without prior permission.
The waiter was surrounded by an angry crowd who were condemning his terrible act. A few hours later, Police reached the hotel and arrested the waiter. An FIR has now been registered in Sir Syed town police station against the man who beat him.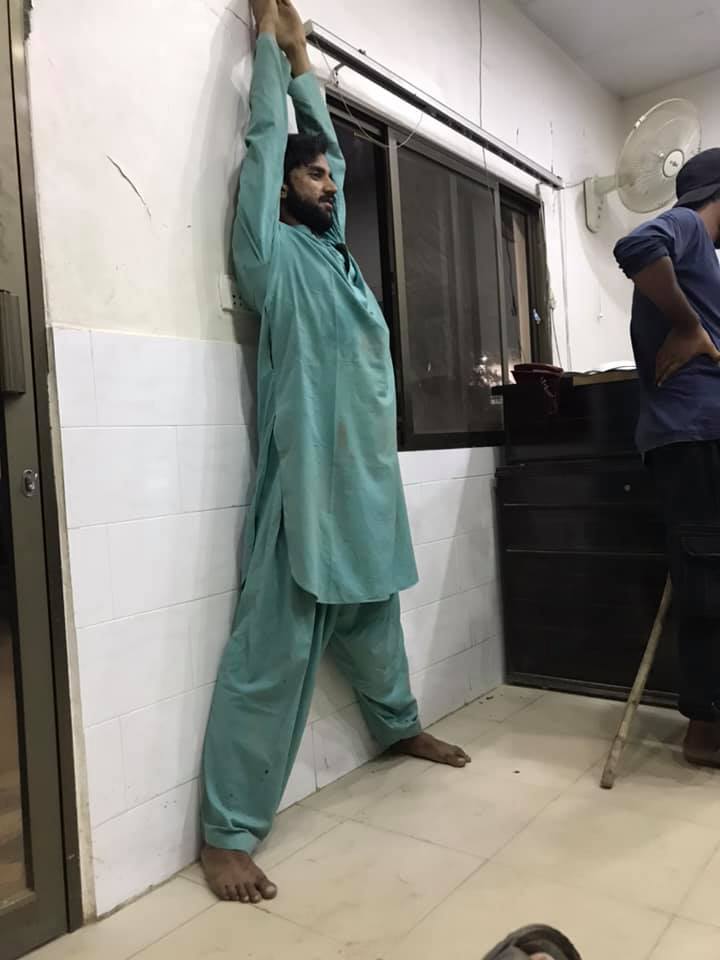 Terrible situation of child labor in Pakistan
It's not just the physical harm that is associated with the child labor, but child labor also exploits our children in many ways. According to a report by UNICEF, Pakistan has nearly 8 million children (aged 5-14) who are working instead of going to school. Most of them are even sole breadwinners for their families.
The government has made some strict rules and guidelines to save working children from too much burden. In July 2020, the federal cabinet approved a bill against domestic child labor in the country. The Human Rights Minister Shereen Mazari said it would be implemented once further work on the bill was completed.
According to the bill, any child under the age of 14 years can not be employed as domestic labor. Moreover, if anyone is found violating the law, they will face the consequences and get punished.
There is a dire need of strict implementation of such bills. We keep hearing about news cases of brutal torture and murders of defenseless innocent child domestic workers. The case of an 8-year-old maid beaten to death by her employee is just one out of several examples of such heinous acts.
As Pakistanis, we should recognize the fact that children are meant to be in schools and playgrounds. They are not meant to mop floors or to be beaten for a job undone. It is high time we pledge not to let childhood be stolen anymore. We must collectively fight against Child labor in Pakistan.
What do you think of this story? Let us know in the comments section below!