Disclaimer*: The articles shared under 'Your Voice' section are sent to us by contributors and we neither confirm nor deny the authenticity of any facts stated below. Parhlo will not be liable for any false, inaccurate, inappropriate or incomplete information presented on the website. Read our disclaimer.
The story is originally submitted by Fatima Malik
Child abuse is one of the most serious problems in Pakistan. Child abuse frequents Pakistani society because of numerous reasons.
There are regularly risks that the culprit may be a relative and the absence of correspondence hole among guardians and their youngsters. Their visually impaired trust for relatives adds to child abuse happening in this general public. Out of a sum of 1,304 cases, 614 cases were such where the victimizes had associate with casualties or casualty's family. Taking all things together, 142 cases were accounted for in which outsiders were engaged with child abuse.
Moreover, Child abuse is one of the most intolerable wrongdoings against humankind. A child who gets manhandled doesn't just experience physical injury but also creates negative qualities, which turns out to be a piece of his/her character.
Plenty of observational proof demonstrates that child abuse casualties, whenever dismissed or not rewarded, become child abuse culprits. This casualty to victimization cycle sustains in the public arena and efficiently, child abuse turns into a normal practice in different societies.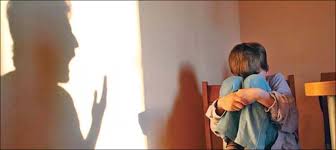 Internet access to all generation increasing desires
Furthermore, it could be seen that if a young lady is abused, she is considered as being liable for the wrongdoing due to her dressing and way of life. This thing encourages the wrongdoings happening around.
Sex instruction ought to be a piece of the early educational plan with the goal that youngsters can think about their essential rights!
However, Muslim researchers should assume their job to change the social structure holding the system together. Instead of accusing the western world and well-known media to be the reason for child abuse.
Similarly, as with the development of the Internet, access to sex entertainment will increment in the current time.
Furthermore, guardians need to teach their kids about child abuse/harassment as it can destroy their whole life. Guardians should mindful their kids to impart to them in any sort of disaster happened. They ought to be well-disposed enough. In this way, we can lessen the measure of cases and help innocent spirits of kids.
Last yet not least, the government should take sufficient measures to help kids and their families. On the other hand, sexual instruction ought to be obligatory just along these lines we can save our youngsters life.
What do you think about the story? Tell us in the comment section below.