Israel continues facing global condemnation for its actions in occupied East Jerusalem and continued bombing of the Gaza Strip. In the midst of constant hate, Israel has found support in India where pro-government activists have thrown their weight behind it. Israelis could not be more appreciative of their fellow Indian advocates.
A resurgence in violence against Palestinians has the world talking. Over the past week, hashtags such as #ISupportIsrael, #IndiaWithIsrael, #IndiaStandsWithIsrael, and #IsrealUnderFire have trended on Indian social media, with many calling Palestinians "terrorists".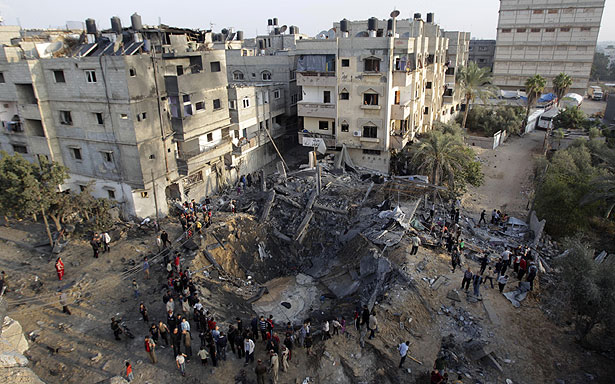 Interestingly, support for Israel has been amplified on social media, particularly Twitter and Instagram, by top members of Prime Minister Narendra Modi's ruling Bharatiya Janata Party (BJP), lawyers, and journalists among others.
India and Israel's ties have strengthened significantly in recent decades. Especially under Prime Minister Modi and his Israeli counterpart Benjamin Netanyahu. In July 2017, Modi, who counts Netanyahu among his "friends", became the first-ever Indian prime minister to visit Israel.
While India has been massively supportive of Israel, Israeli PM Benjamin Netanyahu blatantly ignored India when thanking 25 nations for their support.
Taking to Twitter on Sunday morning, Netanyahu acknowledged the supporters of Israel. Ironically, he did not address India among the 25 other countries that are currently supporting Israel.
Despite no acknowledgment, Indians are keen on giving their unsolicited and unvalued support to Israel. In fact, they are so undeterred that they are even unaffected by the constant humiliation.
No self-respect, we suppose?
Taking to Twitter, Indians have been lending their constant support to Israel. Meanwhile, Israelis abash them and advise them to mind their own business. Not only that but many Israeli social media users also asked Indians to fix their own country first before standing up for another country.
Needless to say, it is very well deserving of Indians to get insulted for supporting Israel by the Israelis themselves.
Uh-oh! One-sided love story?
Quite befitting, don't you think?
At least 212 Palestinians, including 61 children, have been killed and more than 1,000 others wounded in one week of intense Israeli air attacks in besieged Gaza – home to 2 million people. In the occupied West Bank, Israeli forces have killed at least 19 Palestinians protesting against the forced expulsion of Palestinian families from their homes.
Meanwhile, Israelis dance, sing, cheer, and celebrate all while Israel brutalizes thousands of Palestinians. It is rather atrocious of Indians as well to advocate for Israel terrorism and ethnic cleansing of Palestinians.
It is pertinent to note that Pakistan had earlier clarified that it will 'never' accept Israel until Palestine is free. If Allah wills, we will see that happening one day.
What do you think of this story? Let us know in the comments section below.