The weekly French satirical publication Charlie Hebdo has a controversial history of offending Islam. It includes the covers that resulted in firebombing of its office and a case filed against it alleging blasphemy.
In 2011, Charlie Hebdo was attacked by hackers, after it published one of many cartoons ridiculing in general, the radical Muslims and also the Prophet Muhammad in particular.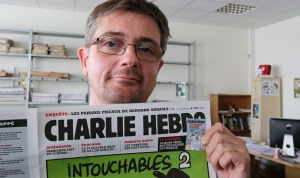 In 2012, the publishing director of the weekly newspaper, Charlie Hebdo, Charb displayed the cover page of the newspaper while posing for photographers in Paris. On the same day, the police took up positions outside the Paris office of the newspaper that published offending caricatures of Prophet Muhammad. In 2011, the provocative and liberal weekly newspaper, Charlie Hebdo, was firebombed after it published a special edition that depicted the Prophet Muhammad as a "guest editor" and targeted radical Islam. However, no injuries were reported.
According to reports, the Paris based weekly satirical newspaper, Charlie Hebdo was accused of blasphemy for a cover that Muslims found offending, in February 2014.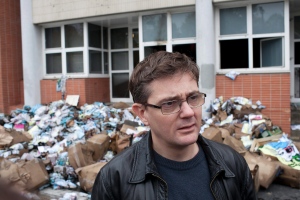 The case was brought forward to the criminal court in Alsace Moselle region (area that still follows parts of the old German legal code including the laws of blasphemy) by the League of Judicial Defence of Muslims (LDJM). Blasphemy is not considered as a crime in the rest of France.
However, the blasphemy laws of Alsace Moselle covers only Judaism, Protestantism and Catholicism. There is no mention of Islam in the laws.
The editor Sephane Charbonnier said at that time: "We know in advance that the trial will not go through, because Islam is not in the code"
Sephane Charbonnier was one of those who were killed on Wednesday. He was recognized by his cartoonist signature 'Charb'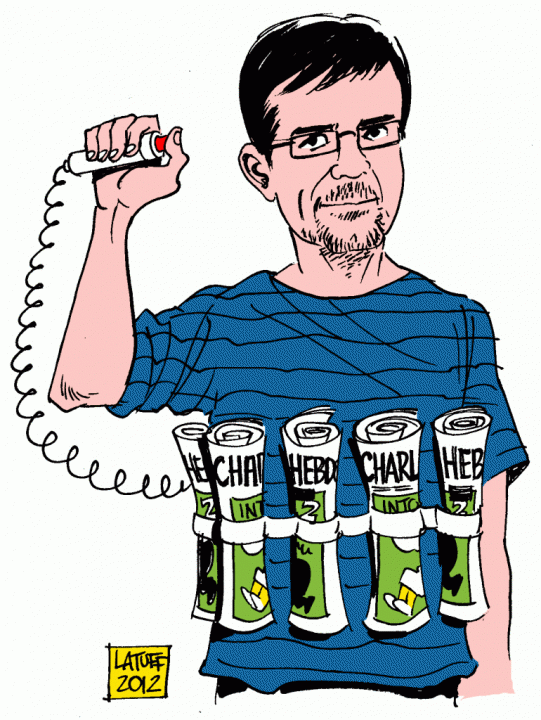 In 2012, Sephane Charbonnier told the media: "Muhammad isn't sacred to me. I don't blame Muslims for not laughing at our drawings. I live under French law. I don't live under Quranic law."
Charlie Hebdo published more caricatures of Prophet Muhammad in 2012 amid the massive uproar over an anti-Muslim film. The cartoons depicted Muhammad bare and in humiliating or pornographic poses. As passions fired up, the government of France defended the freedom of speech even as it reprimanded Charlie Hebdo for creating tensions.
The weekly Charlie Hebdo skews towards the left and take immense pride in making acerbic commentary on current affairs and world affairs through cartoons and satirical reports.
In 2012, the cartoonist who draws the caricatures of Muhammad told the press: "We treat the news like journalists. Some use cameras, some use computers. For us, it's a paper and pencil. A pencil is not a weapon. It's just a means of expression."