Actor Syra Yousuf and singer Quratulain Balouch are among celebrities who have openly pledged their support to PM Imran Khan ahead of the no-trust motion. The vote is set to take place at 12:30 pm.
The restored National Assembly will decide the fate of PM Khan after a Supreme Court ruling on Thursday that ordered the no-confidence motion to be voted on today. Whether the votes against the PM outweigh the votes in favor of him or not is of no consequence to his supporters. They stand behind him regardless.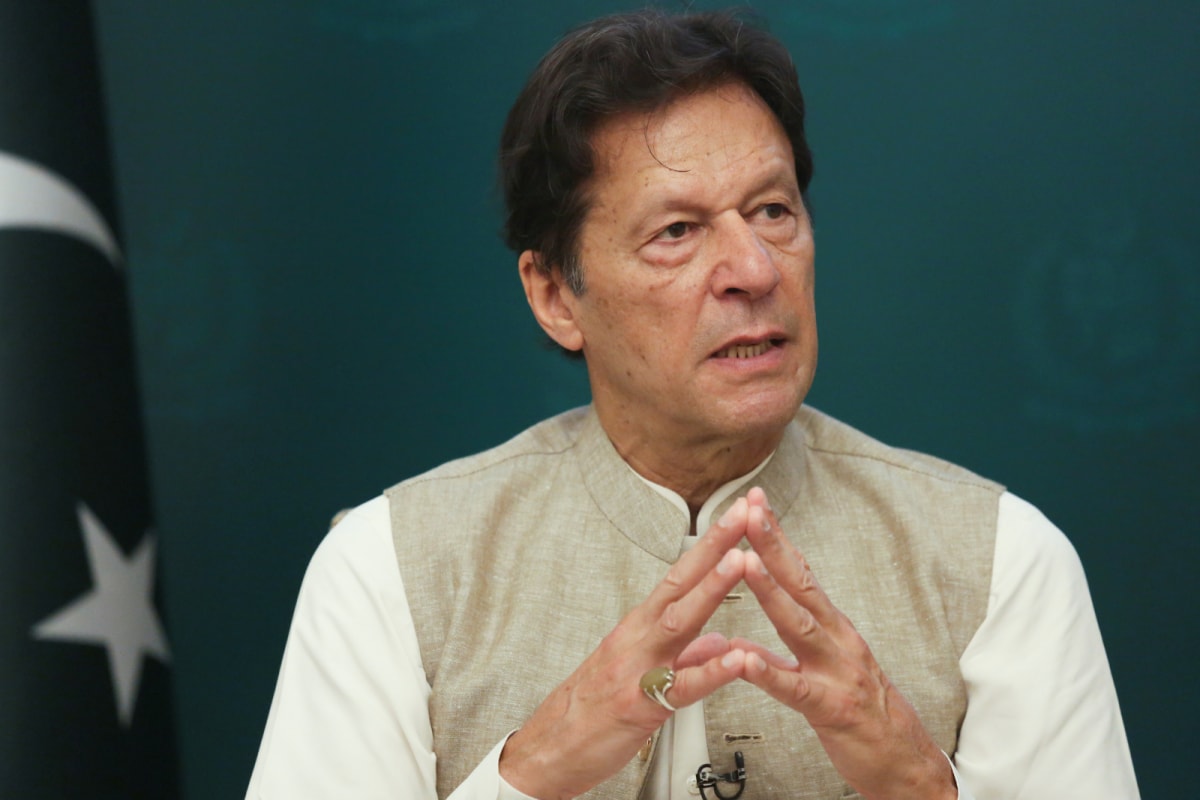 Celebrities including Syra Yousuf, Quratulain Balouch, Shaan Shahid, and Haroon Shahid have openly declared what side they are picking and it is none other than Khan's.
Khan receives unwavering support
Actor Yousuf took to Twitter to express sadness over the turn-in events and prayed for "courage and strength" to aim for a good future. The Tanhaiyan Naye Silsilay actor attached the hashtag #BehindYouSkipper to show her support.
Musician Balouch showed repulsion towards the Supreme Court's decision and questioned the democracy where votes of MNAs that can be bought easily take precedence over votes of the people. "I stand with Imran Khan and for your own sake, stand up for yourself," she added.
Tagging PM Khan, actor Shaan said his real journey "as a great leader" has only just begun. He asked the PM to keep fighting, "This nation needs you. Don't give up on us. Don't give up on Pakistan."
Actor Haroon accepted the court ruling and encouraged the supporters to prepare for the "next battle," saying even if they lose on Saturday, they will get up to fight another day on Sunday and keep going. "Pakistan Zindabad, Imran Khan Zindabad!" he exclaimed.
PM Khan has also received immense public support from celebrities such as Mahira Khan, Adnan Siddiqui, Ahmed Ali Butt, Saba Qamar, Bilal Maqsood, and Maya Ali in the past few weeks. Popular vloggers Zaid Ali and Shahveer Jafry also stand behind Khan.
The Supreme Court on Thursday said the dissolution of the National Assembly last week by the Prime Minister Imran Khan-led government and a ruling by the deputy speaker not to allow voting on a no-confidence motion against the premier were both "unconstitutional," ruling that the speaker call a session on Saturday and hold the vote.
The closely-watched verdict solves a constitutional wrangle that has plagued the country since Sunday, when the deputy speaker of the National Assembly, Qasim Suri, disallowed a no-trust vote that would have likely seen Khan booted from office.
Read More: 'Stop Being A Graceless Ex' – Muneeb Butt Strikes Back At Reham Khan Without Holding Back
What do you think of this story? Let us know in the comments section below.