Despite an abundance of awareness, some people continue to use animals in a variety of different ways to provide human entertainment, ignorantly compromising their health and wellbeing. These animals do not belong at some talk show as a mere prop like Ahsan Khan uses rabbits in his show.
Pakistani superstar Ahsan Khan came back to our TV screens with a new show called Time Out with Ahsan Khan. In one of the segments, little rabbits are placed on guests' laps for every wrong question.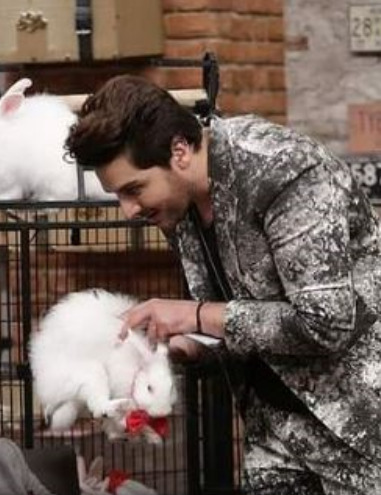 According to Khan, the rabbits are longtime pets at the channel which is probably why they seemed so unconcerned with sitting, clustered together, on laps. It must be noted that this is not only distressing for the poor rabbits but also freaks out many of his guests when these are placed on their laps.
For instance, check out this video
Sure, rabbits are cute and adorable but, is this treatment ethical? Let's keep the discussion of how this segment treats the guests poorly aside, and instead talk about the 'mistreatment' of the rabbits.
Rabbits are prey animals. Since they are hunted, they are biologically driven by their need to be wary and scared of their surroundings and anyone in them. In any new situation, rabbits freeze and can barely move.
Not only do they become distressed and anxious but they also refuse to do anything to escape. Emphatically, this does NOT mean that they are comfortable. Instead, they are scared.
Rabbits are not the same as cats or dogs
It must be noted that rabbits are ground creatures and hate being picked up as a natural biological instinct. They are also sensitive and if not picked up right, you can hurt them. Again, they will never show any pain as they hide their pain being prey animals.
Can you even imagine what all those rabbits go through when being picked up and tossed around and played with by all these people in blaring lights and loud sounds? Not to mention that they have weak hearts.
The talk show can surely do a lot better rather than throwing those rabbits at the guests to hold to keep the ratings up.
There is legislation in Pakistan for the prevention of cruelty to animals. However, these laws are never implemented, and animal cruelty rises in the country. Such instances of animal cruelty are one of the main factors of any nation's falling.
What do you think of this story? Let us know in the comments section below.