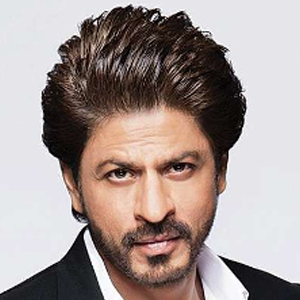 In the Bollywood industry, very few of the actors have come into this world without having any family filmy background and found their roots. Shah Rukh Khan is among the biggest star shined like a diamond and became the King of Bollywood.
You guessed it right, Shah Rukh Khan the star who made everyone fall in love with his acting, smile, and his breathtaking romance. SRK's romance has become the iconic element in his acting when he signed for Kuch Kuch Hota Hai, the debutant film by none other than Karan Johar and that's where Shah Rukh's romantic charm spread among all the girls who couldn't live without seeing SRK opening his arms in his legendary style. He has done everything in the Bollywood industry to claim the King title because he earned it and there's no one can take his place.
His journey wasn't bright like others who entered with their family's name, but he did find the place initially with small roles and then leading to the big breakthrough. Let's jump into his life and get to know more about his precious life which holds endless stories in itself.
Early SRK's Life
Shah Rukh Khan was born on 2 November 1965 into a Muslim family in New Delhi. Shah Rukh Khan describes himself as half Hyderabadi(mother) and half Pathan(father).
Mir Jan Muhammad Khan, Khan's paternal grandfather, was an ethnic Pashtun, according to Khan (Pathan). He was too attached to her mother, he has said in several interviews that he used to watch iconic legendary Bollywood actor's movies with her mother and she has always wanted to see him in that position. The passion for acting has always been in SRK's blood he knew it from the beginning and that's what he has done. He began his acting career on television and since then he didn't stop in his life.
Personal Life
Before becoming King Khan or signing big Bollywood films SRK loved a beautiful girl named Gauri Chibber and after six years of relationship, they got married. Shah Rukh Khan at that time was nothing, but Gauri believed in him and stood right beside him.
On 25 October 1991, they both tied the knot and since then it didn't loosen up at all like other Bollywood marriages. They have two sons and one daughter. Aryan, Suhana and AbRam. Last year, Aryaan Khan was arrested for utilizing drugs and SRK's family suffered a lot.
Initial Acting Days In Bollywood
As mentioned Shah Rukh Khan started his journey in television when he got his first role in Lekh Tandon's television series Dil Dariya, which began shooting in 1988, but the miracle in production delays led to the Raj Kumar Kapoor-directed 1989 series Fauji becoming his television debut instead.
After a few television serials, Khan changed his direction and headed to the film industry. Why he did do it? Because he wanted to escape the grief of his mother's death. He eventually left Delhi and moved to Mumbai to pursue a full-time acting career. Luckily when he landed, he signed four films first offer was for Hema Malini's directorial debut Dil Aashna Hai, but he debuted in Deewana back in 1992.
This film was somehow life-changing for him, he starred alongside Divya Bharti as the second male lead behind Rishi Kapoor. Deewana was a box office success, launching Khan's Bollywood career.
For his iconic performance in Deewana, he also won the Filmfare Best Male Debut Award for his performance.
His acting was different, as per Arnab Ray of Daily News and Analysis, Khan brought a new kind of acting as he was "sliding down stairs on a slab of ice, cartwheeling, somersaulting, lips trembling, eyes trembling, bringing to the screen the kind of physical energy … visceral, intense, maniacal one moment and cloyingly boyish the next".
From Hero to Villain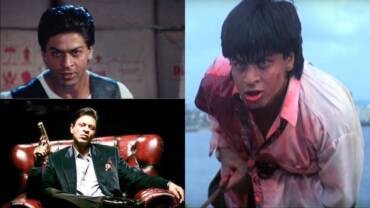 Then out of nowhere, he changed his lane from hero to anti-hero and there he also grabbed a massive audience's attention. He showcased that he can do any role with the same passion and dedication. He did darr and Baazigar the film that shocked everyone with his villainous role.
In Baazigar, Shah Rukh Khan did full justice to the role played by an ambiguous avenger who murders his girlfriend, shocking Indian audiences with an unexpected violation of the standard Bollywood formula. In this film, he collaborated with Kajol and for his great performance he even won his first Filmfare Award for Best Actor.
Now comes the Darr, which made fans even crazy with his iconic dialogue "I love you, K-k-k-Kiran". He then did various villain role movies and then again he shocked everyone with his romantic flip.
Born Of The Romantic Hero
Shah Rukh Khan's romantic heroic charisma began with Aditya Chopra's debutant film Dilwale Dulhania Le Jayenge, which changed the whole perspective for the audience and the new Jodi arrived in the B-Town at that time.
The film received an unexpected love from the audience and they also applauded for what Aditya has produced. Later it was declared an "all-time blockbuster" by Box Office India
The film has won ten awards including Khan bagged his second Best Actor Award as well.
People insanely praised Shah Rukh Khan and Kajol's iconic chemistry which later fans got the privilege to watch on Kuch Kuch Hota hai and it became the cult-classic film of all time.
The media named the movie as, "potpourri of romance, comedy, and entertainment".
There was a time when Shah Rukh Khan also faced downside in his career, but from 2004 till 2009 his resurgence timeline where he owned a production house and his wife produced a film named "Main Hoon Na".
King's Comeback
After working in a lot of movies and producing. Shah Rukh Khan also took a break from movies for almost four years. He's back with the most anticipated movie Pathaan. He released the Pathaan teaser on his birthday, but initially, Indian extremists boycotted the movie over the name.
However, the final trailer has been released and heading to the cinema this month. Apart from Pathaan, Shah Rukh Khan had already signed up for various movies.
Shah Rukh Khan has always faced criticism for different stuff, no matter what happened in the country his name comes forward just like when the late Lata Mangeshkar passed away he arrived at the funeral prayers where he recited Quran ayat and blew the blessings. But his haters and media spread it that he spitted on Lata jee.
Let's Have A Look At Shah Rukh Khan's Best Films
 Baazigar
 Kuch Kuch Hota
 Dilwale Dulhania Le Jayenge
 Darr
 Kabhi Khushi Kabhi Gham
 Kabhi Alvida Na Kehna
 Veer-Zara
 Kal Ho Na Ho
 Chak De India
 Swades
 My Name Is Khan
 Don
 Devdas
Shah Rukh Khan has done it all in his career, he doesn't have to prove to anyone and he received endless love from his fans. The Bollywood fraternity loves him from bottom of their heart.