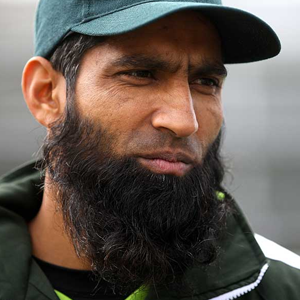 The Pakistan cricket team is known for producing outstanding bowlers. No doubt, Pakistan used to be called the hub of fast bowlers, and there's a reason behind it.
But Pakistan has also produced some of the greatest batsmen as well, who broke records and named themselves among the iconic stars.
Among the legendary batsmen, Mohammad Yousuf came in and somehow changed the batting style for the Pakistan cricket team.
Before accepting Islam, he was known as Yousuf Youhana, and he was one of the few Christians who played for the Pakistan cricket team.
There were times when Mohammad Yousuf gave some great moments to the cricket fans.
He has done everything for the Pakistan cricket team; he was a captain and leader, and he became the coach as well.
Early Life
Mohammad Yousuf was born in Lahore, Punjab on the 27th of August 1974. He was brought up in a Christian family and his father worked at the railway station. He wasn't good financially, and that's the reason he couldn't afford cricket gear.
So, initially he used to play tape ball cricket with his brother until the Golden Gymkhana spotted him and he joined Lahore's Forman Christian College. He continued playing, but out of nowhere, he stopped playing in 1994.
Due to his poor family background, Yousuf had to work at the tailor shop. He was set to work at a tailor shop, but one day he was called back by a local club that was short of players, and in that match, he scored a hundred.
His well-crafted shots and timing captured everyone's attention. With that hundred, his club headed to the Bradford Cricket League, and right there he was fully back in the game.
International Career & His Contribution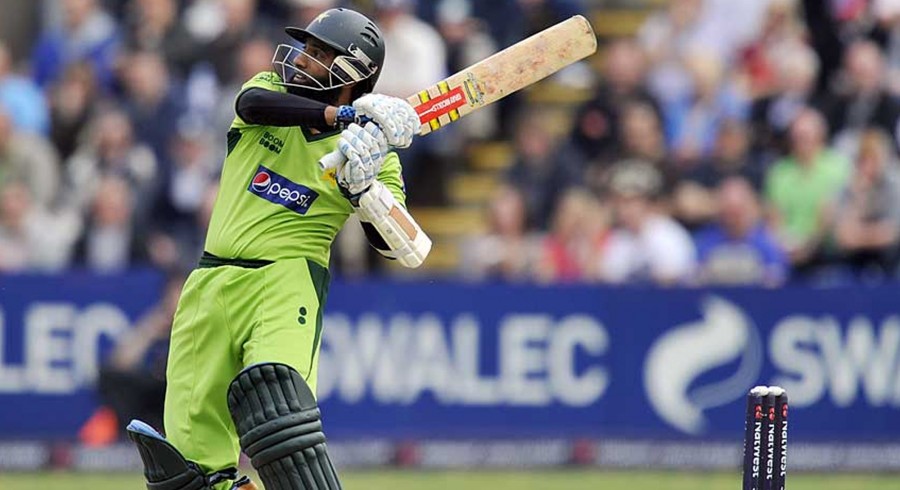 Mohammad Yousuf made his Test debut against South Africa in Durban and his One-Day International debut against Zimbabwe in Harare. In 2002-03, he set a record for scoring the most runs without being dismissed by Zimbabwe players in a One-Day International match, with a total of 405 runs.
He also scored a test fifty in just 27-balls and he was the third player to do so. His prime time from 2002 to 2003 was because he was the top scorer in One Day Internationals.
In 2006, he was named CNN-IBN's Cricketer of the Year, in which some other great players were included, such as Australian captain Ricky Ponting, West Indies' Brian Lara, Australian spinner Shane Warne, South Africa's bowling spearhead Makhaya Ntini, and Sri Lanka's Muttiah Muralitharan.
In 2007, he was also selected as Wisden Cricketer of the Year in the 2007 edition. Not only that, but he was named the ICC Test Cricketer of the Year for the fourth time that year.
That year was special and promising for him. He broke two world records, which were held by former West Indian batsman Viv Richards.
Mohammad Yousuf achieved a tremendous and unparalleled 1788 runs in just 10 Test matches with the help of twelve centuries, which became his second world record.
Not only that, he also broke former Pakistani batsman Zaheer Abbas's record for the most runs made by a Pakistani batsman in a three-Test series.
Mohammad Yousuf was unstoppable in the 2006 era, when he also equaled the record held by former Australian legend Don Bradman by scoring six centuries in successive Tests – although it took him only four matches compared with Bradman's six.
In 2020 HBL PSL will honor Pakistani cricketing legends in ceremony in which Mohammad Yousuf name was also included.
Controversies
Just like every other cricketer, Mohammad Yousuf also landed himself in the world's controversies and somehow he came out of it. Back in 2007, he was about to join the Indian Premier League, but due to pressure from the Pakistan Cricket Board, he later refused to join them.
Later, he joined IPL, but none of the teams picked him and he went to join ICL. When he was dropped from the squad, he openly threatened the PCB with joining ICL.
PCB later released an official statement, "We have banned all our cricketers who joined the ICL, and if Yousuf also plays for the unauthorised league, then he will have to face the same punishment. Yousuf is still our best Test batsman and has a future with the Pakistan team, but not if he joins the ICL. "
It was an ICL saga that banned a lot of Pakistani cricketers, but in 2009 a Pakistani court suspended the ban on ICL players.
As per the sources, Yousuf decided not to play until the new captain, Younus Khan, arrived and took charge.
Awards:
Mohammad Yousuf in his career earned a lot of respect and along with that award made him one of the most iconic batsmen Pakistan has ever produced.
Yousuf won the Test Player of the Year at the ICC Awards in 2007. In 2011, he was decorated by the President of Pakistan with the Sitara-i-Imtiaz, the third highest honor bestowed by Pakistan.