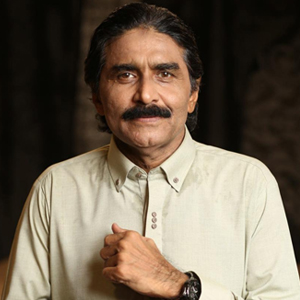 Javed Miandad biography
In the world of cricket, Sharjah six is the most mesmerizing and demanding clip in the history of cricket. No one can ever forget, especially Indians who didn't expect that coming and one last six by Javed Miandad has changed the scenario.
Javed Miandad one of the finest players in cricket history who has delivered some outstanding performances that no one could have done it. Javed Miandad was an all-rounder, performer, funnier, and a great human being.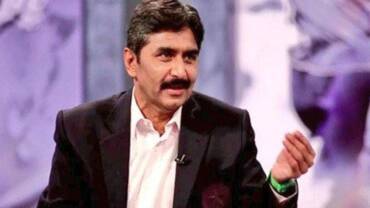 Controversy in a cricketer's life is no joke, so Javed Miandad also faced some highly intense fights against their players in some debates that created heated moments. But he has given iconic moments that no one can ever forget.
Even his excellence attracted international attention too. ESPNcricinfo also claimed that Javed Miandad is the greatest batsman that Pakistan has ever produced which is true. Before Sharjah six, he was an ordinary batsman that one last ball six changed his life and people's perspective on his batting.
Facts:
FULL NAME-Mohammad Javed Miandad
BORN-June 12, 1957
HEIGHT-5 ft 8 in (1.73 m)
NATIONALITY-Pakistan
ROLE-Batsman/Right-hand bat, Coach, Right-arm leg break Bowler
RELATION(S)-Anwar Miandad, Sohail Miandad, Bashir Miandad (Siblings), Faisal Iqbal (Nephew), Tahira Saigol (Spouse), Junaid Miandad (Son)
Early Life
Javed Miandad was born in Karachi on 3rd June 1957, his family was migrated from Punjab, India. All of his brothers have played first-class cricket for Pakistan and even his nephew Faisal Iqbal is also a test player as well.
Saying that he belongs from a cricketing family wouldn't be an understatement at all. At the age of 16, he started his glorious journey of first-class cricket. In the early days, he played for Karachi Whites in the 1973-74 season. In the first match, he stepped in like a lion and glorified the innings with his first maiden fifty waving bat in style.
It was only this match where the masterclass performed because the rest of the season was a hard time for him as he was disliked by Ijaz Faqih, Abdur Raqib, and Jamal Alvi.
But guess what, no one could have stopped the maestro to score tons of runs that the selectors were forced to select him in the national squad. When the season ended, Javed Miandad scored 947 runs in 12 matches at an average of 47.35.
With his marvelous performance in the domestic season, he was included in the World Cup squad, he made his ODI debut in 975 against West Indies at the age of 17. He performed an average innings in the World Cup campaign, but his potential and not giving upside kept him in the squad even after the World Cup.
Performing an average run rate in ODI format, he sabotaged New Zealand in the international Test debut with 163 and made the record of becoming the youngest player to score a century on debut.
Not only that in the very same series, but he also scored a double century and became the youngest player to do so. It was his somehow rise from the ashes.
Years passed, Javed Miandad bagged incredible innings and broke records. Just at the age of 21, he completed 1000 runs and became the second-youngest batsman to do so. His first match against India looked like he played with them before, He scored 154 runs in 1978 and followed it with another century in the series. He averaged a whopping 178.5 in five innings.
He also played a good part in the 1992 World Cup and somehow led his side towards lifting the world cup. In the World Cup campaign, his total score was 437 runs at an average of 62.
Personal Life
Javed Miandad married Tahira Saigol in 1981. He has two sons and a daughter. His son Junaid Miandad is married to Mahrukh Ibrahim, daughter of Dawood Ibrahim, an Indian-born mafia kingpin. There were some controversies held up and created chaos in his life.
He confronted the media and told them that my son and Dawood Ibrahim's daughter met in the UK.
Captaincy and Retirement
At the age of 21, he was appointed as the captain by the PCB and he was preferred over the senior players at that time. He came in the crucial time when Pakistan for the first time faced match-fixing allegations.
It was difficult for him to captain his senior players which he faced criticism as well. His first two series as captain, in 1981/82, included a win against Australia, and a credible 0–1 loss to the West Indies. In the 90s he lost his touch and decided to retire from Test but stayed in ODI till the 1996 World Cup that was his last campaign.
Coaching
After his complete retirement, he was appointed as the coach of the Pakistan cricket team in 1998. He has been offered to coach the Pakistan cricket team on three separate occasions. Under his reign, Pakistan defeated India in India, won the tri-series in India, won the Asian Test Championship, and won the 1999 Sharjah Cup in April. But before the 1999 World Cup, he resigned and was again appointed in 2000.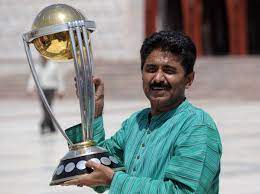 Records
When it comes to records, Javed Miandad did brilliantly get some records with no hesitation at all. After Indian Master Blaster Sachin Tendulkar, he's the only second player to have appeared in six World Cups.
Javed Miandad played his celebrated 21 years of cricket in which he performed some outstanding innings and some unforgettable moments that no one can ever forget. He's still the greatest batsman Pakistan ever produced and no doubt no one can replace him at all.