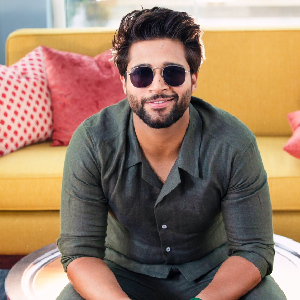 Cricketers who come based on their famous relative cricketers don't survive in this world. Only fewer have managed to hold themselves with a great reputation and lived up to the expectations as well. Imam ul Haq is one of them.
Imam, who comes from a family with a long history in cricket, has become a rising star and an essential member of the Pakistani cricket squad.
The life, career, and accomplishments of this young batting prodigy are examined in this blog.
Imam ul Haq initially faced heavy criticism from the cricket fans but didn't let those remarks affect his form at all.
This page will cover Imam ul Haq and his records, Imam ul Haq net worth, and much more. It's going to be an Imam ul Haq biography with detailed insights.
Imam Ul Haq Biography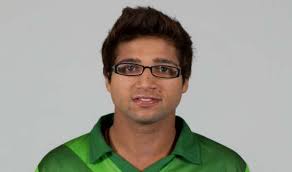 Imam ul Haq's date of birth is one of the most commonly asked questions. He was born to a cricket-loving family on December 12, 1995, in Lahore, Pakistan. Coming to the Imam ul Haq family, he is the famous former Pakistani captain and batting prodigy Inzamam-ul-Haq's nephew.
Cricket was an integral part of Imam's upbringing because his father, Tauqir ul-Haq, was a well-known first-class player.
There are very few cricketers who were born with the inherited cricket genes, Imam is one of them and he explicitly showcased his batting skills.
He was determined to establish himself in the cricketing world and carry on the legacy of his celebrated uncle. Imam received his father's early tutoring in cricket before enrolling in the Lahore City Cricket Association academy to hone his abilities.
Domestic Career – Baby Steps Towards International Stardom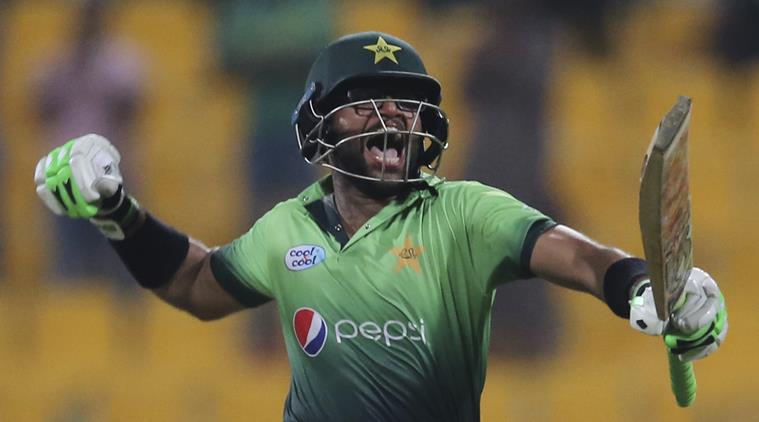 Imam ul Haq's ascent to fame started in earnest on the domestic cricket circuit in Pakistan. He played for Lahore Shalimar in the Quaid-e-Azam Trophy in 2013, making his first-class debut. Imam was recognized and praised by cricket experts for his remarkable temperament and sound technique even in his early years.
He made his presence known by scoring a respectable century in his first-ever first-class game, showing flashes of the potential that would soon propel him to greater heights.
Imam was chosen for the Pakistan Test squad for the 2018 tour of Ireland and England as a result of his great domestic cricket exploits in the 2016–17 season and his massive run total. He played in his first Test match against Ireland and showed remarkable poise throughout, striking a critical century that enabled Pakistan to earn a tense victory.
Babar Azam and Imam Ul Haq's Partnership
Imam Ul Haq and Babar Azam, two of Pakistan's most talented and promising batsmen, have formed a formidable partnership at the top of the order in One-Day Internationals (ODIs).
Their ability to complement each other's styles and build strong partnerships has been a crucial factor in Pakistan's success in the limited-overs format.
The relationship between Imam ul Haq and Babar Azam at the top is based on communication, trust, and understanding. They play responsibly and complement one another's skills, creating a strong foundation that the middle and lower orders can build upon.
The supportive partner rotates the strike and acts as the anchor while one of them is fully engaged, enabling the aggressive partner to take measured risks. The scoreboard remains active even during moments of consolidation since both batters are skilled at identifying the gaps and running aggressively between the wickets to turn singles into doubles.
In the 2019 ICC Cricket World Cup match versus New Zealand, one of the greatest partnerships occurred. Imam and Babar added a key 126-run stand as Pakistan chased a challenging mark, setting the stage for a victorious run-chase. Their capacity to execute in crucial situations was demonstrated by their cool and collected batting against a formidable New Zealand bowling attack.
Another noteworthy instance was when Imam ul Haq and Babar Azam put on a record-breaking 181-run partnership in an ODI series against Sri Lanka in 2019. Pakistan won easily thanks to Imam's century and Babar's electrifying 115, which underlined their talent and fitness.
Start of an International ODI Career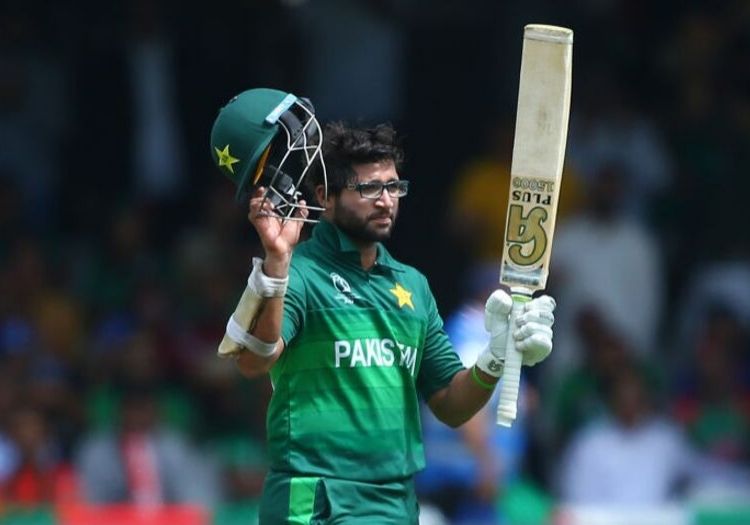 The One-Day International (ODI) format brought out Imam ul Haq's true abilities. In October 2017, he played his first ODI against Sri Lanka, and in his third ODI against the same opposition, he scored his first ODI century. This was the start of a legendary ODI career.
The biggest opening partnership in ODI history, with 304 runs, was scored by him and Fakhar Zaman on July 20, 2018, in the fourth ODI against Zimbabwe. Pakistan's final score in ODIs was 399 with one wicket lost, which was a record. The most runs ever scored by a duo in a bilateral ODI series, Zaman and Imam have combined for 705 runs during the series.
Imam stands out for being reliable in the 50-over format. He played each delivery on its merit and formed partnerships at the top of the order, displaying remarkably mature play for a young player. His batting style is distinguished by graceful strokes, textbook form, and an excellent ability to spin the strike.
In 2023, Imam ul Haq released a harsh statement regarding ODI middle order.
Controversies Didn't Leave Him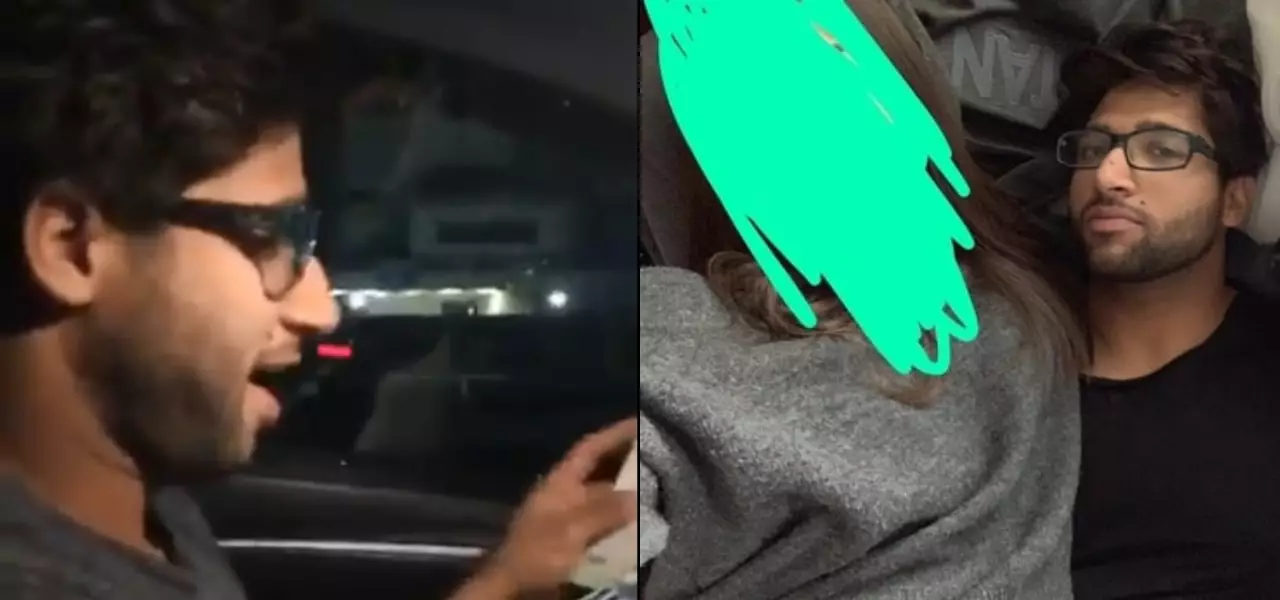 Imam ul Haq became famous because of his exceptional batting skills. Along with his popularity, controversies tied the knot with him and followed him in various situations.
Back in 2019, Imam ul Haq found himself in the world of controversies when women came out shaming Imam ul Haq In the #MeToo Movement But his fans supported him.
Shorter Format Cricket Journey
Imam ul Haq's T20 career had not attained the same level of notoriety as his accomplishments in Test matches and One-Day Internationals as of my most recent update in September 2021.
Let's instead examine his T20 history up to that moment and any potential he could have had in the game's shortest format.
On July 8, 2017, Pakistan's Imam ul Haq played his first T20 International against the West Indies. In comparison to Test games and ODIs, he had comparatively few opportunities to participate in T20Is and only sometimes did so.
Imam's more controlled and conventional style of play encountered some difficulties in securing a regular spot in the T20 side in a team where explosive and aggressive batsmen are frequently favored for the T20 format.
Imam Ul Haq Developed His Style
Imam ul Haq devoted all of his domestic career to honing his abilities. He improved his technique, increased his level of fitness, and kept learning from more seasoned players and coaches.
Being a member of the famous cricketing Haq family gave him access to invaluable knowledge and advice from his father, Tauqir ul-Haq, and uncle, Inzamam-ul-Haq.
Imam developed as a batter and improved his game for the international level thanks to his commitment to his craft and eagerness to learn from every game.
His smooth transition from domestic to international cricket was made possible by his excellent work ethic and dedication to growth.
Imam's Overall Impact
The domestic career of Imam ul Haq gave him the exposure, exposure, and maturity he needed to achieve at the top level. He became a serious candidate for a spot in the national team thanks to his regular performances in several domestic cricket formats. His selection for the national team was supported by a strong foundation of domestic accomplishments in addition to his cricketing heritage.
He used his domestic career as a stage to demonstrate his potential and seized the chances that came his way. Imam's success in Pakistan's domestic cricket has served as an example for many young players there, showing that skill and work ethic can lead to success abroad.
Imam ul Haq Records
Imam ul Haq's international cricket career saw him set several notable benchmarks and milestones. Let's look at some of his notable accomplishments:
Fastest to 1,000 ODI Runs:
Imam ul Haq became the second-fastest batsman to reach 1,000 runs in One-Day Internationals (ODIs). He achieved this feat in just 19 innings, equalling the record set by the legendary Sir Vivian Richards. This remarkable achievement highlighted his consistency and ability to score big runs at the start of his ODI career.
A century on ODI Debut:
Imam made a sensational ODI debut against Sri Lanka on October 18, 2017. In this match, he scored a magnificent century, becoming only the second Pakistani batsman to achieve this feat in his debut ODI. It was an innings that showcased his composure and maturity at a young age.
Consistent Run-Scorer:
Imam ul Haq's ability to convert starts into substantial scores is one of his standout qualities. He displayed remarkable consistency in ODIs, regularly contributing with significant innings for Pakistan. His temperament and ability to anchor the innings earned him a reputation as a reliable top-order batsman.
Century in Test Debut:
In his first Test match against Ireland in May 2018, Imam ul Haq scored a century, becoming the only Pakistani and the thirteenth batsman overall to achieve a century on Test debut. This landmark inning marked a memorable start to his Test career.
Partnerships with Babar Azam:
As mentioned earlier, Imam ul Haq has been involved in several crucial partnerships with his contemporary and fellow batsman, Babar Azam. Their partnership at the top of the order has been instrumental in setting up strong foundations for Pakistan in limited-overs cricket.
Record-Breaking Stand with Fakhar Zaman:
In 2018, Imam ul Haq and Fakhar Zaman set the record for the highest opening partnership in ODI cricket. They put together a mammoth 304-run stand against Zimbabwe, with Imam scoring a career-best 113, and Fakhar Zaman smashing a record-breaking 210 runs.
Imam ul Haq has had a tremendous career in international cricket thus far. He has demonstrated his value to the team by scoring runs for Pakistan in ODIs and on the domestic circuit. He has remained composed and committed to his love of cricket despite suffering criticism and living in the shadow of his uncle all the time.
Imam ul Haq is a young cricketer with a lot of talent, and he has a promising future. There is no doubt that he will further solidify his place in the pantheon of Pakistan's cricketing legends if he continues to put a lot of effort into improving his game, maintains his composure, and learns from every experience. Cricket fans all across the world are eagerly anticipating more standout performances from this budding talent.