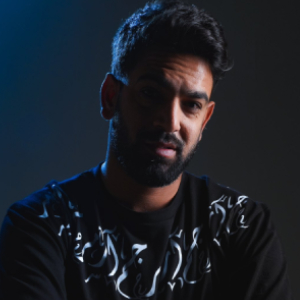 Pakistan is the hub of producing unplayable fast bowlers like Haris Rauf. Over the past decades, the Pakistan cricket team has been blessed with some great young talented bowlers that shattered opponents' wickets.
Haris Rauf is one of them. A man who shone in Big Bash League where he showcased his incredible bowling skills and pace to impress the world.
Indeed, he did, Haris Rauf captured everyone's attention ever since he started playing for the Australian league and made his spot in the national team.
There's no doubt in admitting that he's one of the deadliest bowlers in the current slot with his extreme pace and technique.
His fans would like to know about him, that's why we have gathered all the information such as Haris Rauf net worth, Haris Rauf wife, Haris Rauf family, etc.
It's not just a piece of insight, it's a Haris Rauf biography that contains everything about him.
Haris Rauf Biography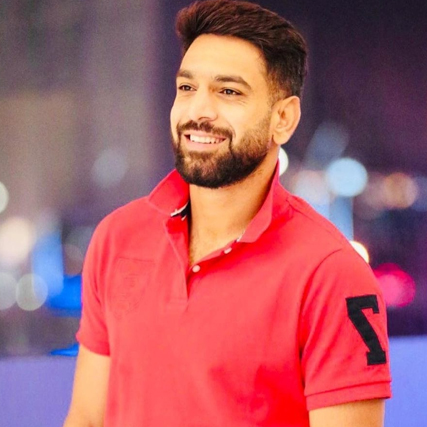 Young Pakistani fast bowler Haris Rauf has become an intriguing prospect in recent years, stunned cricket fans and experts with his outstanding abilities and fierce bowling performances. This blog provides insight into Haris Rauf's life story, notoriety, and contributions to the Pakistan national cricket team.
On November 7, 1993, in Rawalpindi, Pakistan, Haris Rauf was born. Rauf was born into a modest home and developed a love for cricket early on. He was motivated to achieve his dreams despite having limited resources and a tight budget. Rauf's adventure started in Rawalpindi's streets, where he practiced bowling by playing tape-ball cricket.
Coming to the Haris Rauf family, his father belongs to a noble and decent family. Rauf Ahmed supported his son to accomplish his dream.
Rauf's talent was quickly identified, and he was given the chance to represent the Pindi Cricket Club, his neighborhood club. But he faced challenges along the way to success. He had a difficult time breaking into the professional cricket scene and received numerous rejections. Rauf wasn't disheartened and kept on working relentlessly on his skill, believing that his day would come.
Haris Rauf Personal Life
If we look into Haris Rauf's personal life and Haris Rauf wife. Last year, Haris Rauf got Nikaffied to Muzna Masood. The nikkah was grand, his fellow cricketers and family joined in.
Recently their wedding dates have been revealed as well.
Domestic Career – Step Towards National Team
Haris Rauf began his career domestically and gained impressive popularity. The Pakistan Super League (PSL) team Lahore Qalandars took notice of Haris Rauf because of his persistence and commitment. He won a contract to compete in the 2017 event after impressing the team's management during a talent hunt program. Rauf's rookie campaign served as a launching pad for his career by demonstrating his untapped skill and deadly pace.
Due to his PSL performances, he was called up to play for Northern (formerly known as SNGPL) in Pakistan's most prestigious first-class competition, the Quaid-e-Azam Trophy. Rauf's influence was seen right away as he regularly caused trouble for the batsmen with his quick pace, swing, and ability to get a bounce from any surface. He rapidly rose to become one of domestic cricket's most feared bowlers.
International Domestic Breakthrough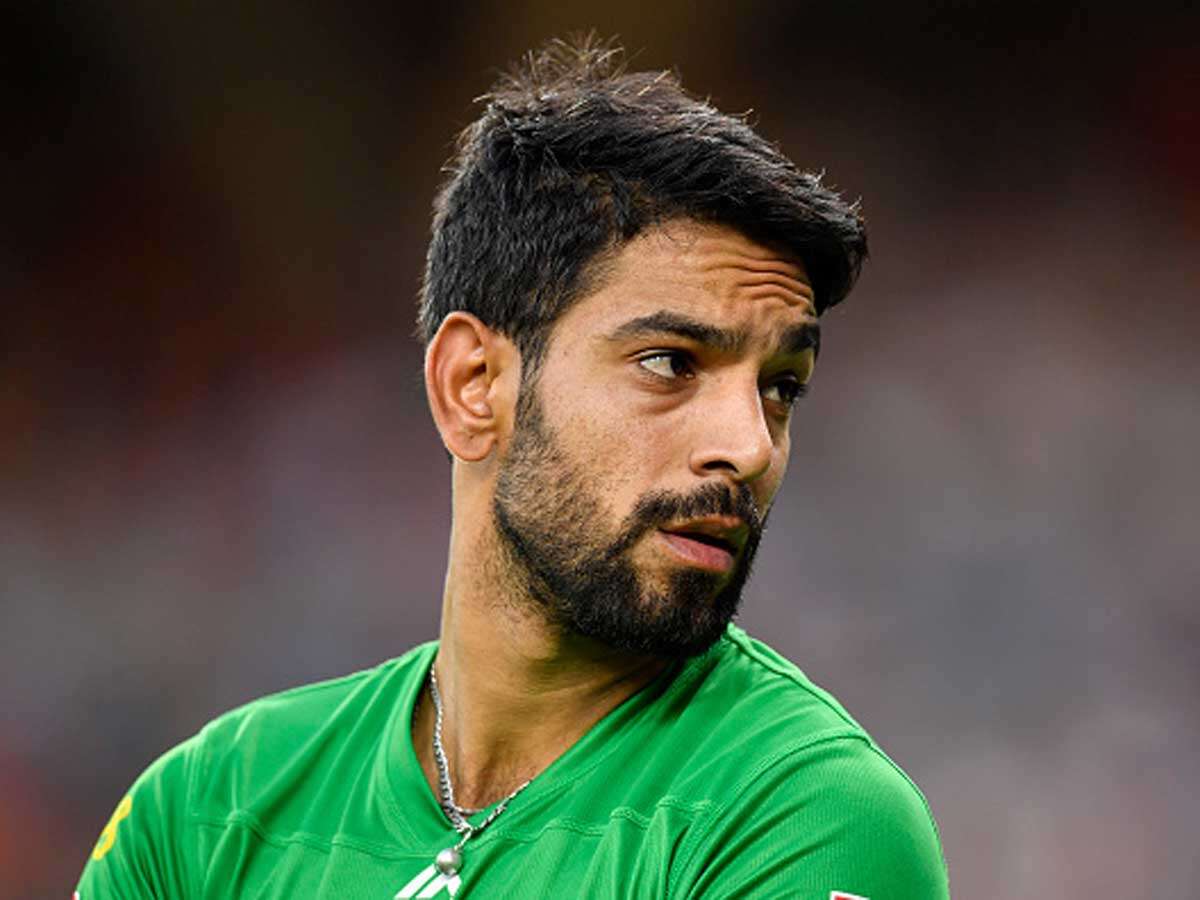 The national selectors were aware of Haris Rauf's outstanding domestic cricket performances. He obtained his first call-up to the international team in 2019 for the T20I series against Bangladesh. Rauf took full advantage of the chance and gave an outstanding debut performance. He produced a remarkable hat-trick in his debut game, becoming the first Pakistani bowler to do so in T20 Internationals.
Rauf joined the Melbourne Stars for the 2019–2020 season, continuing his performance in the Big Bash League (BBL). By frequently hitting velocities exceeding 145 km/h and scaring the opposition batsmen with his aggressive style, he had an immediate impact on the Australian league. Rauf received widespread praise for his outstanding bowling performances and finished the competition with the most wickets for the Stars.
Haris Rauf's hat trick in Big Bash set the world of cricket on fire when he was unstoppable and rising like a phoenix.
From Domestic To National Team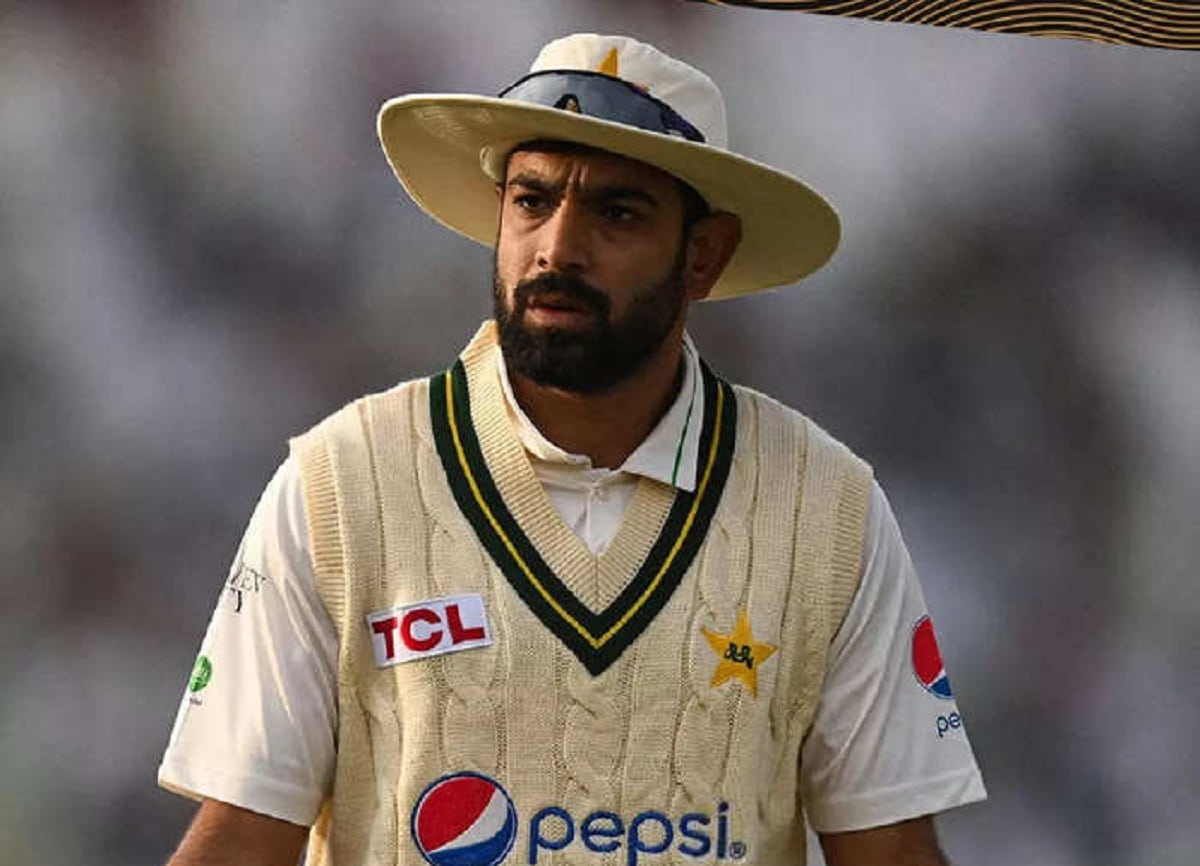 The national team after years of waiting decided to select Haris Rauf for the Pakistan Cricket Team. Haris Rauf's first call-up to the Pakistan Cricket Team came in January 2020 for a T20 series against Bangladesh.
The youthful athlete made an immediate effect by seizing the chance with both hands. Rauf became the first Pakistani bowler to take a hat-trick in his maiden game, pulling off an amazing achievement by grabbing three wickets.
His lightning-quick reflexes and pinpoint accuracy stunned the opponents and attracted the interest of cricket fans all over the world.
Haris Rauf made an impressive debut, and after that, he started to appear frequently in Pakistan's T20 lineup. His standout performances and ability to execute well under duress make him an invaluable component of the team's bowling attack. Even the most experienced batsmen were disturbed by Rauf's deadly bowling, which incorporated pace, swing, and yorkers.
Haris Rauf in an interview gave all the credit to Babar Azam for his impactful performance.
The Pakistan Cricket Team's experience with Haris Rauf is still in its infancy, and there is tremendous room for growth and success in the future. Rauf has all the makings of a powerful force in Pakistan's bowling lineup across all forms thanks to his unwavering commitment, work ethic, and desire for advancement. He is an important player for the success of the club because of his capacity to perform under extreme duress and constantly cause problems for batters.
Haris Rauf gained a massive reputation and respect in the world of cricket. Last year, MS Dhoni sent him his Chennai Superkings signed jersey which made Haris super excited.
He posted the shirt and sent a thank you letter to MS Dhoni on Twitter.
He wrote, "The legend and captain cool MS Dhoni has honored me with this beautiful gift his shirt. The '7' still winning hearts through his kind and goodwill gestures."
Haris Rauf's Records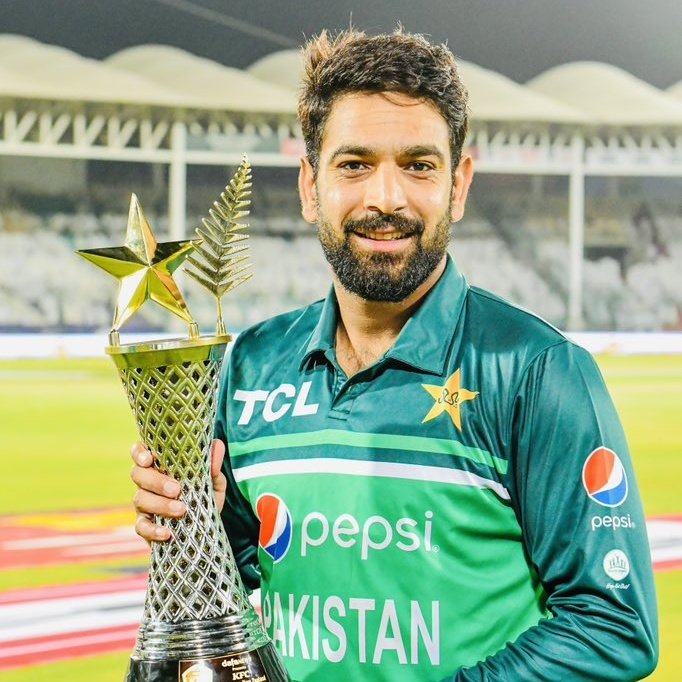 Haris Rauf is a professional cricketer from Pakistan who is known for his fast bowling skills. As of my knowledge cutoff in September 2021, Haris Rauf had achieved the following records and awards in his career:
Fastest Hat-Trick in the Big Bash League (BBL):
On January 10, 2020, while playing for the Melbourne Stars in the BBL, Haris Rauf became the first player in the history of the tournament to take a hat-trick in just three balls. He achieved this feat against the Sydney Thunder, dismissing Callum Ferguson, Daniel Sams, and Matthew Gilkes.
Most Wickets in a Single Season of the BBL:
During the 2019-20 BBL season, Haris Rauf took 20 wickets in just 10 matches, which was the highest by any bowler in a single edition of the tournament.
Representing Pakistan in T20 Internationals:
Haris Rauf has represented the Pakistan national cricket team in T20 International matches. As of my knowledge cut off, he had played a few T20Is and had shown promising performances.
It's crucial to remember that as players continue to compete and reach new milestones, records, and prizes are subject to change. As a result, Haris Rauf might have acquired new accolades and records since my knowledge threshold.
The progression of Haris Rauf from a tape ball cricket player to an international fast bowler is evidence of his talent, diligence, and willpower. His climb in the world of cricket has been rapid, and at such a young age, he has already accomplished amazing things. Rauf's accomplishments serve as an example for aspiring cricket players, especially those from unusual backgrounds.
Haris Rauf has the potential to make a name for himself in the cricket world with his ability to regularly clock high speeds, hit the blockhole correctly, and produce match-winning performances. It is fascinating to think about the influence he will have on Pakistan's cricketing fortunes in the years to come as he develops and grows as a player.