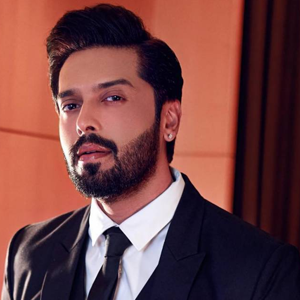 In Pakistan, the entertainment industry veteran actors have left their mark and to sustain the legacy they inherited children walk on the same path but very few of them succeed. Fahad Mustafa is one of them and he has lived up to his father's name in the industry.
Fahad Mustafa has done some great roles that no one can ever forget especially in "Main Abdul Qadir Hoon" where he brought a new trend in fashion and transformed himself.
He has even lived up to the expectation in the film industry as well where he showcased his new avatar and worked with some great directors.
But nowadays everyone knows him as the greatest host of "Jeeto Pakistan" that's where he changed his aura and brought new energy.
There are various phases of Fahad Mustafa and for those who still ask who is Fahad Mustafa? Let's just dig into his life and spread out information from his life.
Early Life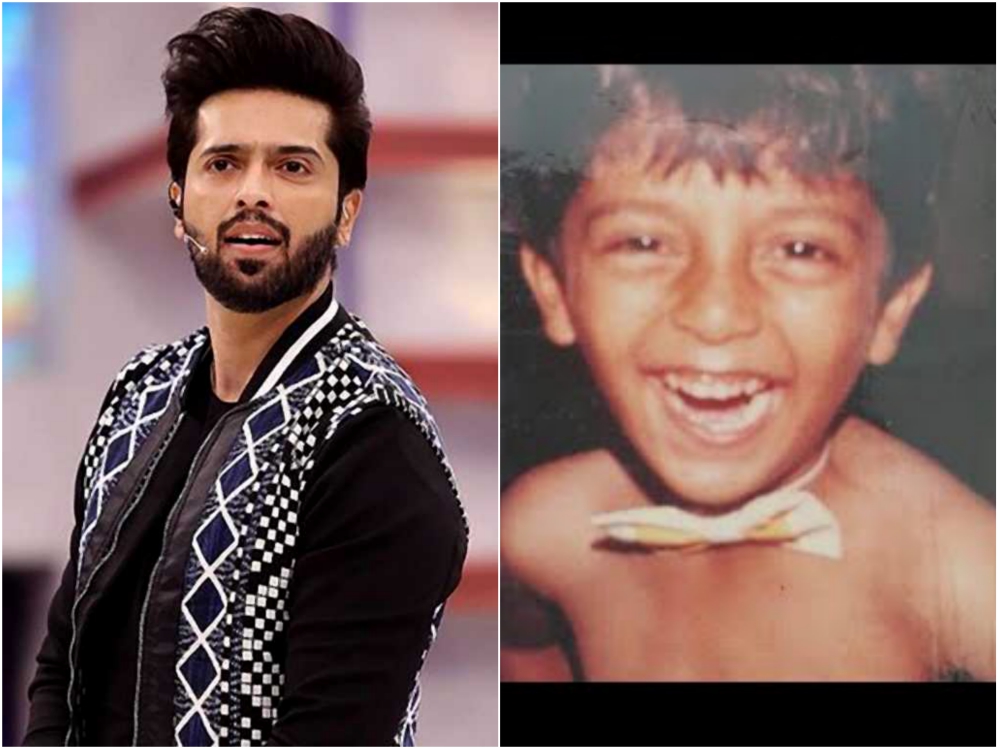 Fahad Mustafa was born on June 26, 1983, in Karachi, Pakistan. Fahad Mustafa's father is Salahuddin Tunio, who is a famous Sindhi actor and has worked in several television dramas and movies.
He completed his early education in Karachi, Pakistan. He attended the St. Lawrence's Boys School in Karachi for his primary education and completed his secondary education at the Government
National College in Karachi.
After that, he went on to pursue a degree in computer science from the Baqai Medical University, but he did not complete his degree and dropped out to pursue a career in showbiz.
Fahad Mustafa Wife & Children

Fahad Mustafa is married to Sana Fahad. The couple got married in 2005 and has two children together, a son named Moosa Fahad and a daughter named Fatima Fahad.
Sana Fahad prefers to keep a low profile and is not involved in the showbiz industry. Fahad Mustafa family didn't appear in any program, just once his wife attended Jeeto Pakistan.
Dedication towards Acting

Fahad Mustafa made up his mind in the early stage that he wants to get into the industry and become an actor. He has shown a strong dedication to acting throughout his career.
He started his career as a model and made his acting debut in the TV drama serial "Sheeshay Ka Mahal" in 2002.
Since then, he has appeared in several popular TV dramas and films and has established himself as one of the leading actors in the Pakistani entertainment industry.
Fahad is known for his versatility as an actor and his ability to play a wide range of roles with ease. He has received critical acclaim for his performances in dramas like "Main Abdul Qadir Hoon", "Kankar", "Mere Hamrahi", and "Dusri Bivi", among others.
Journey Of Jeeto Pakistan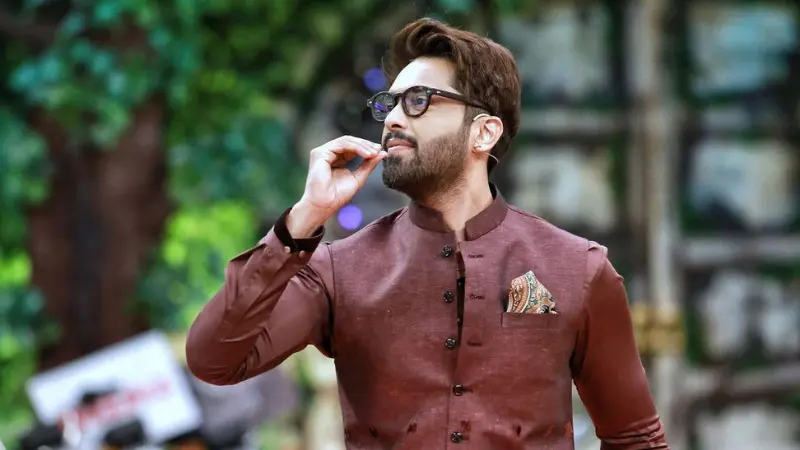 As mentioned, Fahad is also a successful television host and game show host. He is known for hosting the popular game show "Jeeto Pakistan", which has become one of the most-watched TV shows in Pakistan. His dedication and hard work toward his craft have made him one of the most popular and respected actors in Pakistan.
Fahad's hosting skills and energetic personality have played a big role in making the show a huge success. He has used the platform in a unique way unlike others, Fahad has used his platform to address important issues such as child abuse, domestic violence, and mental health.
Over the years, Fahad has won several awards for his work on "Jeeto Pakistan", including the Best Game Show Host award at the 2019 Hum Awards.
The show continues to be a major success and has helped solidify Fahad's position as one of the most popular and respected personalities in the Pakistani entertainment industry.
Fahad Mustafa has become an inspiration for young generation and he's been very vocal on social issues. He became the voice as a warning sign for the parents when Aaryan Khan's drug case campaign was running.
Fahad Mustafa & His Movies
Fahad's Drama & Movie List:
Apart from dramas and TV shows, Fahad Mustafa has appeared in several Pakistani films throughout his career. Here is the Fahad Mustafa movie list:
| | |
| --- | --- |
| Film | Year |
| Na Maloom Afraad | 2014 |
| Mah-e-Mir | 2016 |
| Actor In Law | 2016 |
| Na Maloom Afraad 2 | 2017 |
| Load Wedding | 2018 |
| Quaid-e-Azam Zindabad | 2020 |
His film "Actor In Law" won the Best Film award at the 16th Lux Style Awards in 2017. Fahad's dedication to his craft has made him one of the most popular and respected actors in Pakistan. Fahad Mustafa is also a human, in his interview he claimed that he didn't want to act everyday and that's the reason the left the acting side to join TV Show area.
Fahad Mustafa Net Worth:
He is undoubtedly Pakistan's biggest superstar, everyone wants to know his net worth. Fahad Mustafa net worth might be the big question and it's 16900.0M.