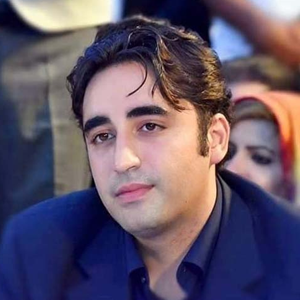 Politicians from the beginning inherit the root of political lifestyle in their kids, and that's the reason most of their kids end up being like them. Although it's been a proud moment for their parents, not everyone will be able to accomplish their desired political goals and become famous.
Until and unless your mother is Benazir Bhutto or you're a grandson of Zulfiqar Ali Bhutto, You got it. We are talking about Bilawal Bhutto, who gained endless popularity on the Pakistani political planet and has now become one of the main faces of the Pakistan People's Party.
His journey as a politician began when his mother died, and his life shifted from being a common man to being a leader for his people. Despite gaining a higher education abroad, he didn't leave his home and stayed here to help his precious people.
He's been criticized for his language, behavior, and nature, but he knows how to play tricks like a real politician. Mostly people opinion that he never be like Benazir Bhutto.
It's going to be a great pleasure to dwell on his early to current life. Let the people know where he came from and what he has accomplished so far.
The Early Life of Bilawal Bhutto Zardari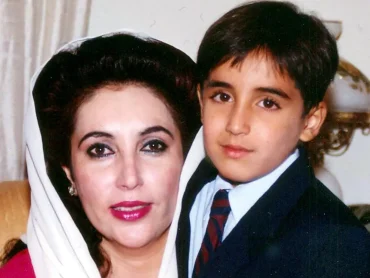 On September 21, 1988, a boy was born at the Lady Dufferin Hospital in Karachi, Sindh to former Prime Minister of Pakistan Benazir Bhutto and her husband, former President of Pakistan Asif Ali Zardari.
He was born into the hub of politics, where from uncle to grandfather, everyone was involved in politics. He went to Karachi Grammar School in Karachi for his early education. He then went to Froebel's International School in Islamabad before going into exile with his mother in Dubai.
He has been very close to his mother. In this educational area, he followed in the footsteps of both his mother and his grandfather and applied to Oxford University for his further education, and he was accepted to read Modern History and Politics at Christ Church.
In 2012, Bilawal received his Bachelor's degree in Arts, and later he was promoted to a Master of Arts by his seniority. No one thought that he would join politics. He had seen everything, but his name was never joined to it until his great mother Shaheed Benazir Bhutto, was shot dead in cold blood.
That was the time when his political era began. On December 30, 2007, he was named Chairman of the Pakistan Peoples Party (PPP), and he said, "My mother always said that democracy is the best revenge."
Political Journey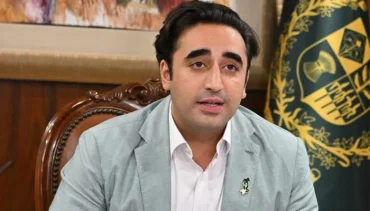 The year 2018 was the most important year for PPP and Bilawal. Because in 2018's election, PPP became the first political party to reveal its election manifesto for the 2018 General Elections. This was actually the 10th manifesto by the party and was titled, "Bibi ka Waada Nibhaana Hai Pakistan Bachana Hai" (We have to fulfil Benazir's promise and save Pakistan).
In 2018's election, PPP under the leadership of Bilalwal won 43 seats in the National Assembly—nine more seats than in the 2013 General Elections. With that, it emerged as the largest party in Sindh and the third largest party in Pakistan.
Bilawal Bhutto won the seats from Karachi District South (NA-246), Malakand (NA-8) and Larkana (NA-200). He won the Larkana seat with 84,426 votes, but the Imran Khan-led Pakistan Tehreek-e-Insaf (PTI) candidates beat him in two of the other seats.
On August 13, 2018, he became a member of the National Assembly and there he delivered a speech that was praised by Pakistani journalists when he delivered his maiden speech in parliament.
His speech went viral when he asked Imran Khan to fulfil his promise of eliminating corruption, resolving the water crisis, and providing ten million jobs and five million houses to the people during his leadership.
The Youngest Foreign Minister
He played an important role in removing Imran Khan as PM. He made strong allies that could beat PM Imran Khan, so PML-N took charge and he also earned a position.
And that's exactly what happened. He became the youngest foreign minister of Pakistan on April 27, 2022, when he was sworn in as Foreign Minister of Pakistan. President Arif Alvi took his oath.
Bilawal has been a strong supporter of "peaceful, progressive, prosperous, democratic Pakistan," which he calls his mother's vision.
He is a women's empowerment supporter and he has claimed in his various interviews that he wants to take them on board in all matters and is the sole guarantee of the country's progress. He even supports the Aurat March, which grabbed everyone's attention in Karachi. On March 16, 2019, Bilawal met with a delegation of women's rights activists led by Sheema Kirmani and assured their support for his cause.
Pleasure meeting some organizers of #AuratMarch. Women reclaiming social, political & public spaces important for progress. Bigoted, misogynistic & vitriolic reaction of some is expected in a patriarchal society. Women's rights are human rights & human rights are women's rights. pic.twitter.com/KSeRj6CMNe

— BilawalBhuttoZardari (@BBhuttoZardari) March 16, 2019
Bilawal Bhutto Zardari Twitter
A statement released by Bilawal House later said that "his party would not tolerate any offence against the struggle for gender equality and women's rights." The statement went further to read, "The PPP chairman extended his enduring support to the members of the Aurat March and its activists who are struggling for their genuine and legitimate rights as enshrined in the unanimous constitution of Pakistan."
Bilawal Bhutto no doubt tried to change the perception of people regarding politicians' children who enter into this world just for money.