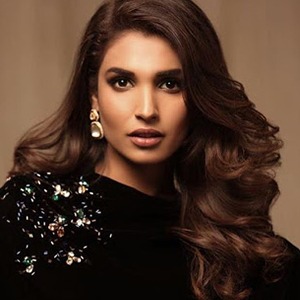 Amna Ilyas is a Pakistani model, film and television actress. She is known for her leading roles in several films, including Zinda Bhaag (2013), Good Morning Karachi (2014), Saat Din Mohabbat In (2018), Baaji (2019), and Ready Steady No (2019). Amna has also starred in various television shows.
The actress has been part of the Pakistan showbiz industry for more than a decade. The journey of Amna is replete with the several ups and downs. She has been vocal about various issues such as discrimination regarding skin-color.
However, the stardom and beauty of Aman Ilyas are undeniable she is one of the top choices of filmmakers as an actress.
Amna has been quite careful when selecting scripts for her films. As a result, she has become renowned in the industry for selecting unconventional scripts and has been admired for her acting skills. Her utmost dedication to her profession has increased her status in the film industry as one of the best actresses.
Early life and family
Amna was born on 11th October 1987 in Karachi. She is the younger sister of models Salma Ilyas and Uzma Ilyas. Amna Ilyas recently got married to well-known director Dawar Mehmood in September 2020.
Regarding her marriage, the actress did reveal in May 2020 that she was marrying someone from the industry. However, their relationship was kept a secret.
Mehmood established a company KopyKats Production with 'K' as a tribute to those who are performing adapted plays that had already been performed. He is known for his theater work, having many acclaimed theatre productions to his credit.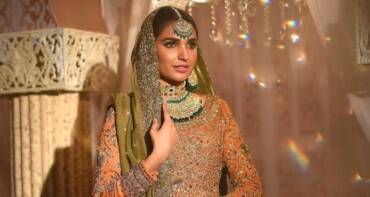 Source: Facebook
Reports of her tying the knot had surfaced a few months ago when Ilyas had appeared on Aamir Liaquat's show Jeeway Pakistan. The actress hinted at getting married soon, and about having a special someone in her life.
Career transition from a model to an actor
Amna began her modeling career in 2007. The actress left the modeling industry in 2019. Amna asserted that she parted her ways with modelling because she wants to be an actress.
Amna Ilyas said, "As a model, I walked along with twenty other models; suddenly I shift my career where I become a brand, a 'celebrity' on my own. Unfortunately, models have no worth in this country; we're no Gigi Hadids here. It's big business, but people don't take them seriously."
She further stated: "I'm being offered a lot of stuff; left, right and centre; only recently I've refused three movies because I felt an actor like me would be wasted doing those. Of course, I'm not going to place any demands of only doing leading parts, that doesn't matter to me, I can do anything as long as it appeals to me. But having two back-to-back releases has suddenly made me very conscious of what I do next."
The actress made her film debut with a leading role in the 2013 Meenu Gaur and Farjad Nabi's co-direction crime drama Zinda Bhaag alongside Naseeruddin Shah and Khurram Patras. Zinda Bhaag proved to be a commercial success and was declared Super Hit by the box-office Pakistan. The film also earned her worldwide recognition.
She got several nominations in the Best Female Debut and Best Actress category (including Lux Style Awards).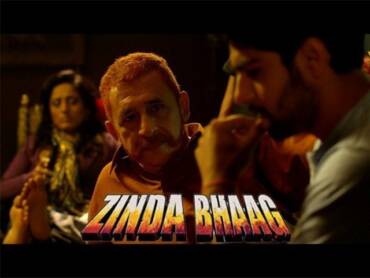 Source: IMDB
The following year in 2014, Amna appeared in Sabiha Sumar's successful drama film Good Morning Karachi. In the same year, she featured in an item song "Kaala Doriya" for the Asad ul Haq's romantic comedy Dekh Magar Pyar Se.
Amna has also acted in Michael Hudson's action crime drama film Driven. The film also revolves around the elite class of Pakistan. It is filmed in a vintage Mercedes W126 S-Class from 1978, with Javed Sheikh. She is also the female lead in the romantic comedy Gardaab, alongside Fawad Khan.
In 2019, Amna played a pivotal role in Saqib Malik's directed film Baaji. The film was considered incredibly bold by audiences and garnered critical praise nationwide. Ilyas played the role of Neha, a middle class girl with big aspirations.
She suddenly becomes embroiled in the life of a veteran film star, played by Meera. Baaji proved to be one of the biggest commercial hits of Pakistan in 2019. In the same year, Amna starred in the film Ready, Steady, No. She played the lead female role.
The film was directed by Hisham Bin Munaver. The story revolves around two star crossed lovers who decide to flee after being told they can't marry each other. Ilyas's character Raziya was praised for her stunts and playful.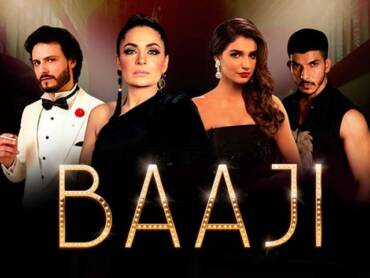 Source: Facebook
In the past recent years, Amna Ilyas grabbed everyone's attention through her acting and also bold photoshoots. Her various photos went viral for showing body as netizens trolled her. In response she hit them hard and asked them to focus on real issues rather than on her body.
Awards and recognition
In 2011 and 2012, Amna was nominated for Model of the Year at 11th Lux Style Awards and 12th Lux Style Awards. The actress also won the Best Dressed Female Award at the 11th Lux Style Awards. Moreover, she also won the Best Female Model at the 14th Lux Style Awards.
Amna Ilyas's List of Films
Zinda Bhaag (2013)
Good Morning Karachi (2015)
Saat Din Mohabbat in (2018)
Ready Steady No (2019)
Baaji (2019)
Driven (2020)
List of Television Serials
Janam Jali (2014)
Dil Nahi Manta (2014)
Veet Miss Super Model (2014)
Tum Mere Paas Raho (2015)
Kaffara (2017)
Jhanka Taaki (2019)