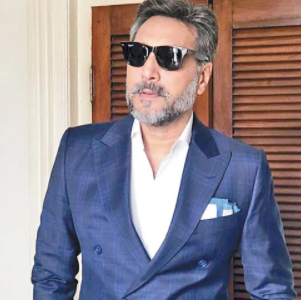 Adnan Siddiqui biography
Adnan Siddiqui is amongst one of the most good-looking, accomplished and leading male actors and Models in Pakistani Television and Film industry. He joined the industry in 1994 and made his debut with a drama serial which gained tremendous success and help him to give a boost to his career. Over the years, he has proved that not only he possesses impressive acting skills, but he is also someone who is a very calm and charming person.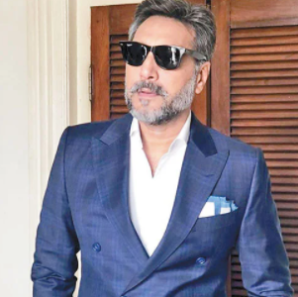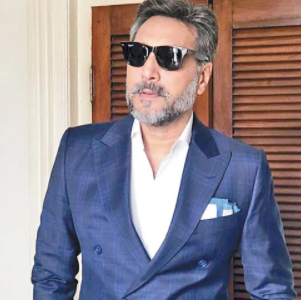 Source: IMDB
Besides being just a Television actor, Adnan has also done ramp walk for various famous designers. Moreover, as he has now become a veteran actor in the industry, hence, he has been giving some tough time to the upcoming and young actors who have just started their acting careers in the industry, both in terms of acting and personality as well. Besides that, as Adnan is one of the most adaptable and established actors in the industry, hence he enjoys a healthy competition with alike accomplished actors in the industry.
Adnan Siddiqui Family Info & Education:
Adnan Siddiqui was born on 23rd October 1969 in Karachi, Sindh, Pakistan. Adnan finished his initial schooling from St Patrick's High School, Karachi and after that got enrolled in University of Karachi where he finished his MBA in Marketing. In 1999, Adnan decided to get married with Palwasha Zaheer whose mother Humaira Zaheer, is an actress and father Zaheer Khan, is a renowned and accomplished Pakistani director.
Adnan and Palwasha gave birth to 3 children amongst whom two are girls, who were named Maryam and Daniya and third one is a boy who was named Zaid. Adnan whole family belongs to Karachi where he has been living a pleasant life with them.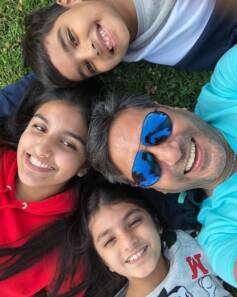 Source: Facebook
Besides that, Adnan also co-owns a production house in the Pakistani Television and film Industry which was named Cereal Entertainment through which he jointly produced numerous dramas such as Ghughi and Aadat in which he also performed as an actor and played vital roles.
Professional career
Adnan Siddiqi Television career
As an actor, Adnan is an inspirational individual. Siddiqui made his television debut in a PTV drama titled Uroosa. The drama aired in 1994. In that drama, acted opposite to Mishi Khan. Siddiqui was highly loved and respected by viewers acting in this drama serial.
Since his debut, Siddiqui has acted in various dramas in the industry and has played versatile roles on the small screen across different TV channels.
Other popular dramas in which Adnan Siddiqui has played pivotal roles includes Kabhi Kabhi Pyar Mein, Umrao Jaan Ada, Parsa, Sammi, Hawa Rait Aur Aangan Pal Do Pal, Meri Zaat and Zara-e-Benishan among other drama serials.
One of the key highlights of Adnan Siddiqui's career was playing the role of Shehwar in the highly popular drama Mere Pass Tum Ho. The drama also featured Humayun Saeed, Ayeza Khan, Hira Mani and Savera Nadeem in lead roles. The show became highly popular among the masses.
It became one of the highest-rated dramas in 2019. The drama has also been caught up in controversies but the hype never went down.
Apart from the story of the drama, the dialogues have been applauded for their impact too. Be it "Do takay ki larki" or "Shirk to Khuda bhi mauf nahin kerta" every dialogue has had its time on social media.
The dialogues of Mere Paas Tum Ho not only went viral because they were well-written but also because they were well-delivered. Nadeem Baig's direction and the cast's performance added a 100 to the value of the dialogues written by Khalil-ur-Rehman.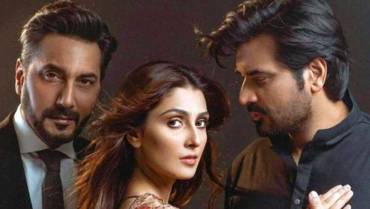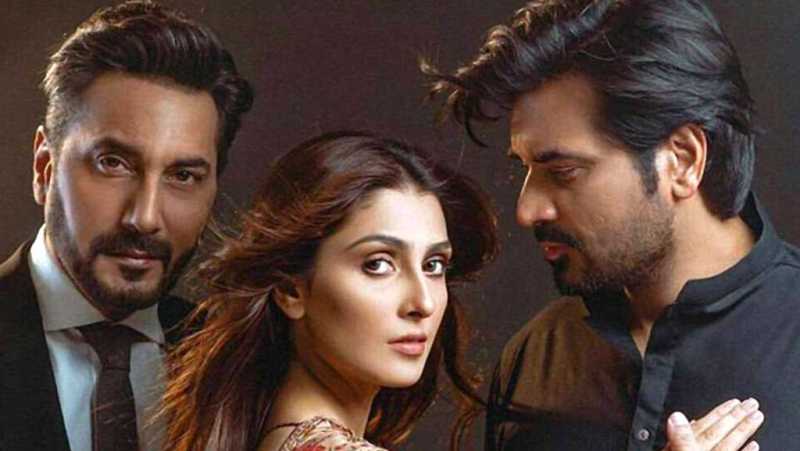 Source: IMDB
The final episode of Mere Paas Tum Ho was a 'mega double episode' and aired on 25 January 2020 and was simultaneously shown on TV as well as being screened in major cinemas across Pakistan.
Adnan Siddiqi in Films
Adnan Siddiqui made his film debut in 2007 when he played a small role but pivotal alongside Angelina Jolie and Irrfan Khan in a Hollywood film named A Mighty Heart. The film became highly popular among fans. Moreover, Siddiqui got appreciation from fans for his role.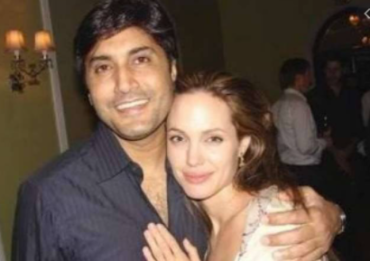 Source: IMDB
Siddiqui has also done one Pakistani film named Yalghaar in 2016. Though the film was not highly successful Adnan was praised for his performance. Siddiqui made his debut in Bollywood when he played the role opposite Sridevi in the 2017 Hindi film titled Mom.
Fellow Pakistani actor Sajal Aly was also part of this film. Other actors in the supporting role included Akshay Khanna and Nawazuddin Siddiqui. The film was a big hit and Siddiqui received massive praise for his performance.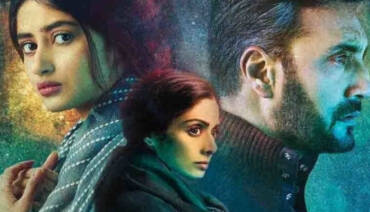 Source: IMDB
Siddiqui was offered roles in other Bollywood films such as Mardaani and Jism 2. However, he rejected the roles as they didn't offer him much scope.
Awards and achievement
Due to his numerous outstanding performances in several Pakistani television dramas, Adnan was nominated for various Pakistani television awards. At hum awards, he was nominated at various occasions for the best male actor, such as in the year 2015 he was nominated for his performance in "Karb", similarly in the year 2014 he was nominated for "Aahista Aahisata", in 2013 for "Humnasheen", and in 2012 for "Meray Qatil Meray Dildar".
Moreover, in the year 2002, Adnan was nominated in the Lux Style Award for the very first time for best male TV actor where he also hosted red carpet in the same award ceremony.
After that, in 2005, he was nominated in the 1st Indus Drama Award for the best male TV actor in a leading role. Moreover, in 2017, he was also nominated at the Hum award for the best onscreen couple.
Throughout his career, Adnan has won two famous Awards. In the year 2010, he won the Pakistan Media Award for the best supporting actor for his outstanding performance in the drama serial "Ishq Junoon Deewangi". In 2017, he won the Hum Award for the best male TV actor for his brilliant performance in the drama serial "Sammi"
Filmography
List of Dramas
Uroosa (1994)
Samandar Jaag Raha Hai (1994)
Pal Do Pal (1999)
Zaib Un Nisa (2001)
Umrao Jaan Ada (2003)
Mehendi (2003)
Wajood-E-Lariab (2004)
Manzil (2006)
Kaisa Yeh Junoon (2008)
Socha Na Tha (2008)
Doraha (2008)
Meri Adhoori Mohabbat (2008)
Colony 52 (2009)
Meri Jaan (2009)
Shiddat (2009)
Meri Zaat Zara-e-Benishan (2009)
Choti Si Kahani (2010)
Diya Jale (2010)
Parsa (2010)
Hawa Rait Aur Aangan (2010)
Mulaqat (2010)
Thori Si Wafa Chaiye (2010)
Vasl (2010)
Jal Pari (2011)
Kasi Yeh Agan – Drama (2011)
Maat (2011)
Mohabbat Rooth Jaye Toh (2011)
Meray Qatil Meray Dildar (2011)
Mohabbat Jaye Bhar Mein (2012)
Pat Jahr Ke Bad (2012)
Shikwa Na Shikyat Hai (2012)
Sandal (2012)
Itraaf (2012)
Humnasheen (2013)
Ek Thi Paro (2013)
Kabhi Kabhi Pyaar Main (2014)
Meray Qatil Meray Dildar (2011)
Ru Baru (2014)
Darmiyan (2014)
Mere Humdum Mere Dost (2014)
Aahista Aahista (2014)
Jaanam (2014)
Karb (2015)
Kitna Sataty Ho (2015)
Mohabbat Ho Gai Tumse (2015)
Pakeeza (2016)
Dil Tere Naam (2016)
Khushboo Ka Safar (2016)
Sammi (2017)
Ghughi (2017)
Belapur ki Dayan (2018)
Mere Paas Tum Ho (2019)
Yeh Dil Mera (2020)
List of Films
A Mighty Heart – Hollywood Film (2007)
Yalghaar – Pakistani Film (2016)
Mom- Hindi Film (2017)