Our nation celebrates 75th Independence Day with traditional zeal and enthusiasm today as we commemorate the heroic efforts of our forefathers in acquiring a separate homeland.
In a full patriotic spirit, Pakistanis began their independence day celebrations on Saturday. Through social media, our celebrities have also sent heartwarming wishes to fellow Pakistanis.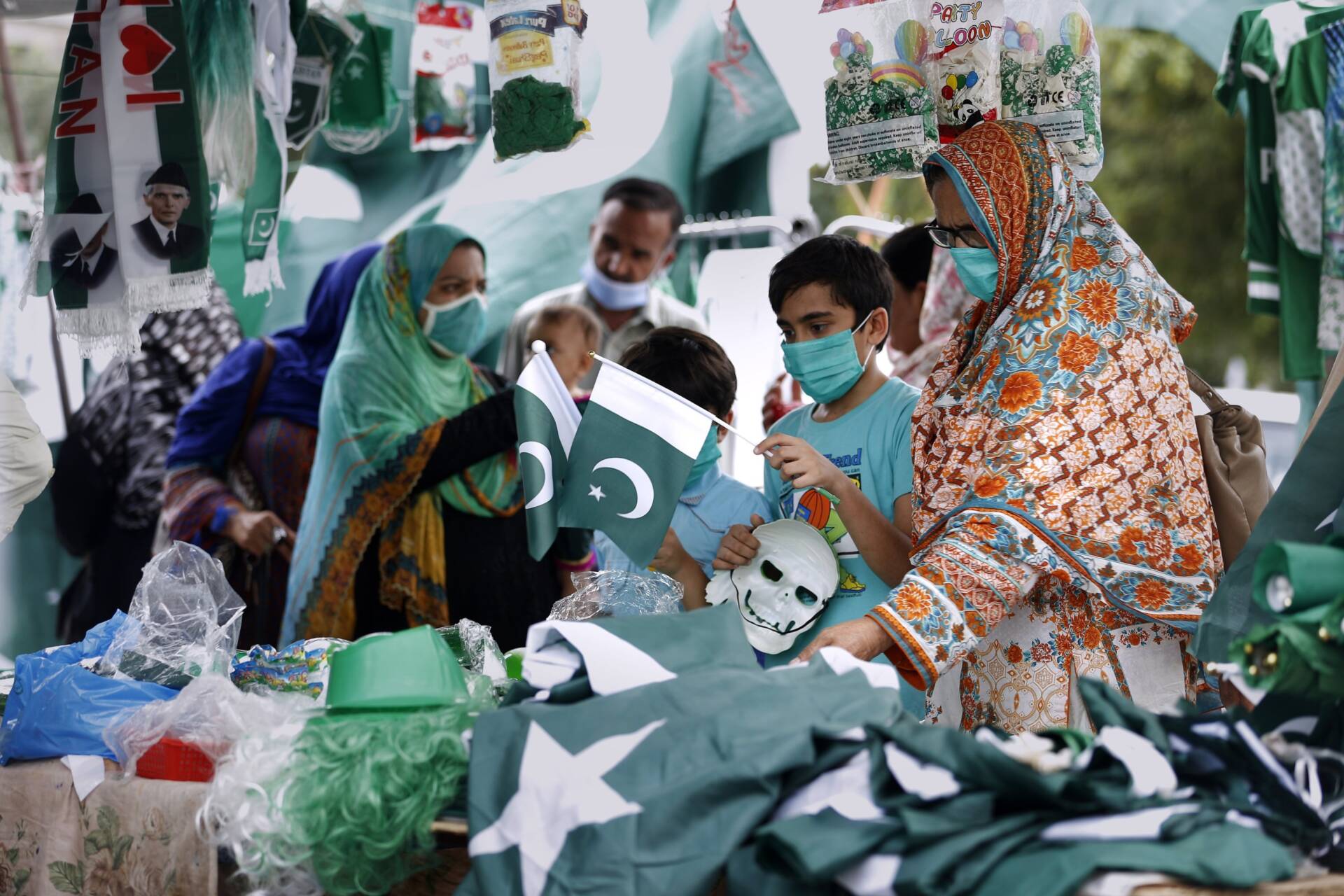 Ayeza Khan
The social media sensation and actor Ayeza Khan shared a picture of herself in a green outfit with her husband Danish Taimoor. "Happy Independence Day," she wrote.
Faysal Quraishi
"Tera Pakistan hey yeah mera Pakistan hey [sic]," read the caption of Faysal Quraishi's picture of Independence Day.
Humayun Saeed
"Happy Independence Day. May Allah bless our beloved country and its people with peace & prosperity," wrote Humayun Saeed. "May we stand united in the face of adversity, may we remain steadfast in our faith & may we strive for discipline. Pakistan Zindabad!"
Muneeb Butt
Muneeb Butt shared a picture with a flag on his car. "Azaadi Mubarak! Pakistan zindabad," he wrote. "Pakistan ka matlab kya… [what does Pakistan mean]?"
Aijaz Aslam
Aijaz Aslam took to Instagram on Independence Day to post an inspirational message. "This one is straight from our hearts! This 14th August, we pledge to stand up against violence and stand up for the women in our lives," read the caption. "A vow to speak up, a commitment to free our voices, and a promise that we will not remain silent."
Feroze Khan
"Pakistan Zindabad!," wrote Feroze Khan as he shared a picture of himself holding a flag.
Nimra Khan
Nimra Khan posted a video showing her waving the flag to an instrumental rendition of the national anthem. "Thousands laid down their lives so that our country can celebrate this day," read the caption.
Saba Qamar
Celebrating Independence Day, Saba Qamar posted a photo of herself holding a flag.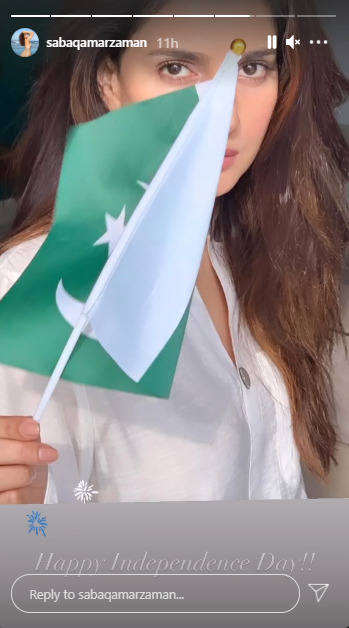 Mawra Hocane
Aside from posting pictures of the Independence Day celebrations, the Aangan actor also posted a photo of herself wearing white.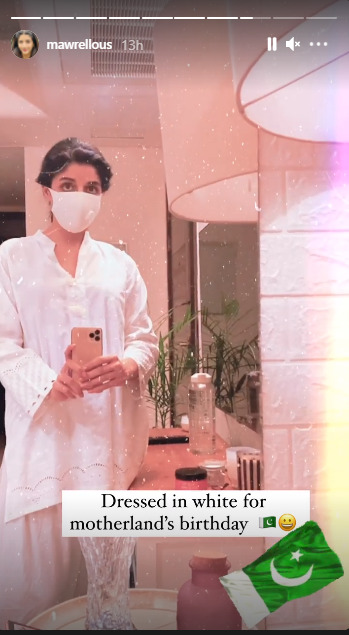 Regardless of how large or small, each Pakistani leaps forward to mark this occasion in their own way. But is Independence day the only day to love your country?
What do you think of this story? Let us know in the comments section below.