Celebrities pray the deadly train collision in the eastern state of Odisha where train accident occurred in India that took more than 300+ lives.
It's been considered one of the deadliest and scariest train collisions ever happened in the last decade.
Ever since the incident took place, people all over the world praying for the victims and Pakistani celebrities have also indulged in it.
Famous Pakistani celebrities including the cricketer Muhammad Rizwan also prayed for the victims and tweeted the image.
Celebrities React To India Train Accident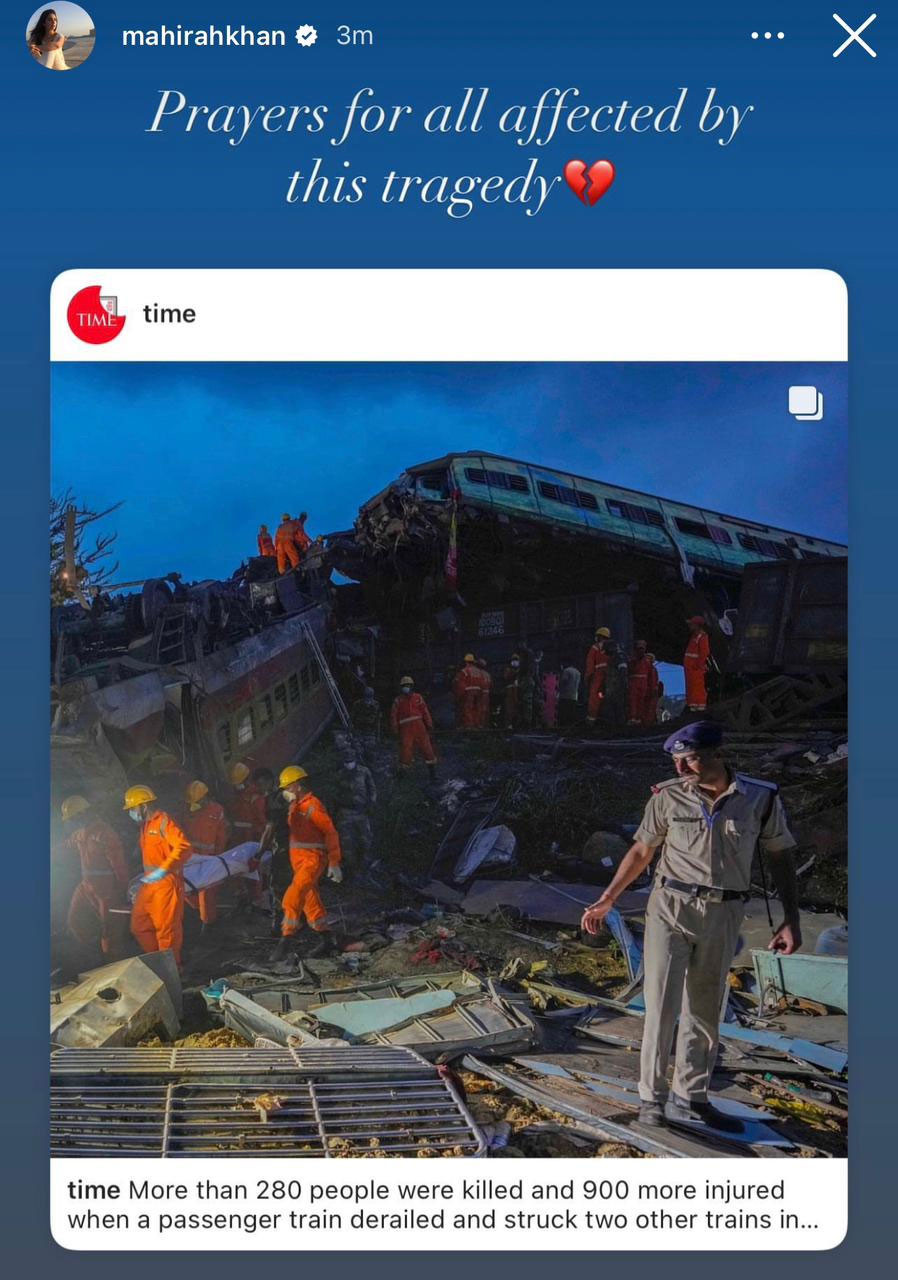 Raees actress Mahira Khan shared the image and wrote   "Prayers for all affected by this tragedy."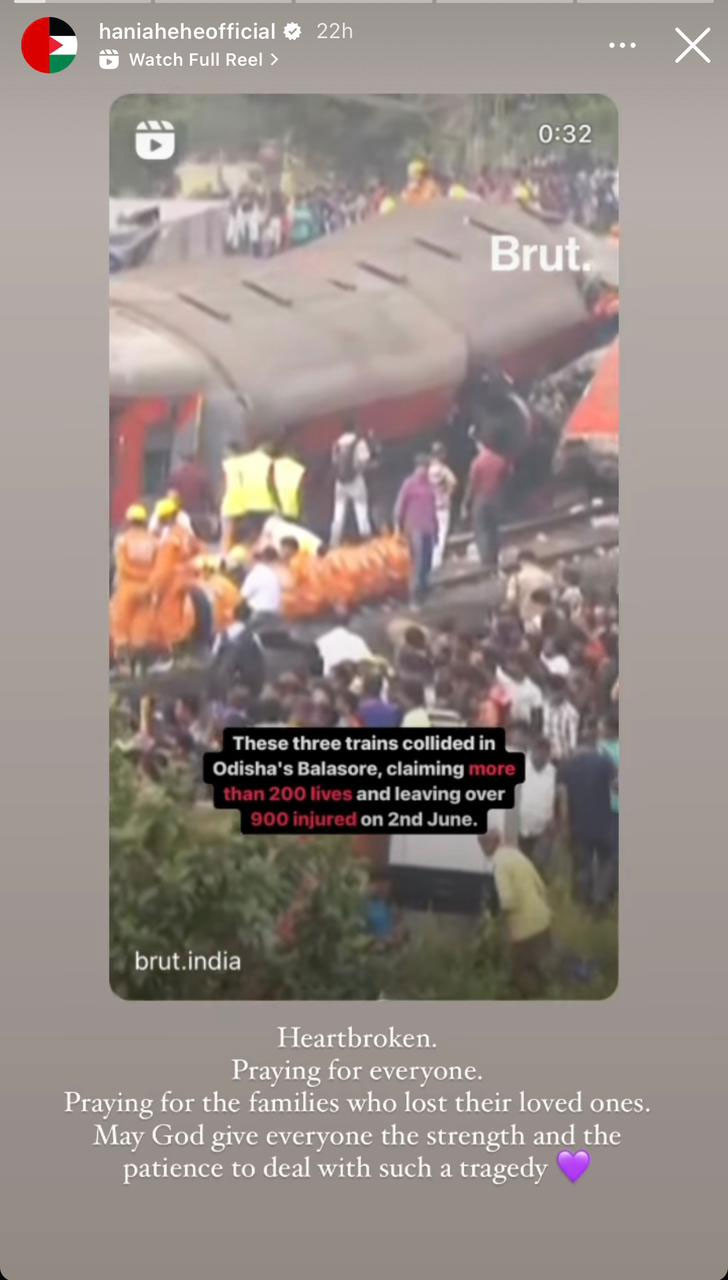 The Ishqiya actor, too shared a post on social media. "Heartbroken," Hania Aamir shared with a video of wreckage. "Prayers for everyone. Praying for the families who lost their loved ones. May God give everyone the strength and the patience to deal with such a tragedy."
Indian actors previously condoled the incident. Salman Khan tweeted, "Really saddened to hear about the accident, May God rest the souls of the deceased in peace, protect and give strength to the families and the injured from this unfortunate accident."
Parineeti Chopra wrote on Twitter, "I'm praying for everyone involved in the horrible accidents in Odisha. Wishing for the families, friends, and loved ones to find strength and heal as soon as possible. God bless everyone."
Akshay Kumar tweeted, "Heartbreaking to see the visuals from the tragic train accident in Odisha. Praying for the speedy recovery of the injured. My thoughts and condolences to the families of the affected during this difficult time. Om Shanti."
Taking to their Instagram Stories, Kareena Kapoor and Dia Mirza shared posts consisting of helpline numbers. Varun Dhawan posted a photo, on Instagram, of the accident site. He wrote, "Heartbreaking (folded hands emoji)." Masaba Gupta also shared a post on the accident with a broken heart emoji.
Back in 2018, Bollywood celebrities mourned the death of the late Asma Jahangir's death.
What do you think of the story? Tell us in the comments section below.