Last night was the most horrifying night because heavy-magnitude earthquakes occurred in many parts of the country. After the natural disaster, celebrities have come forward and sends their pray for all the earthquake victims.
The earthquake struck around 9:30 pm and lasted over 30 seconds, was felt from central Asia to New Delhi, India—more than 2,000 km away.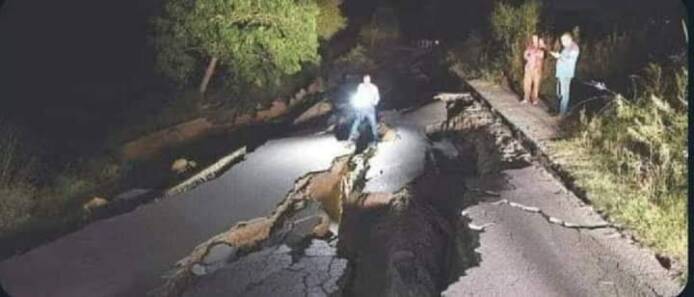 In various parts of Pakistan, people felt heavy tremors and at least nine people were killed and 44 injured in northwest Pakistan.
Celebrities Pray For Earthquake Victims
On Tuesday, various cities in Pakistan felt heavy tremors, and as per the United States Geological Survey said the magnitude 6.8 quake.
"Earthquake! Oh God, please help. Hope everyone is well," wrote veteran actor Samina Peerzada on Twitter.
Singer Ali Zafar hoped everyone remained safe. "I hope everyone is okay. Prayers for all," he tweeted.
On the other hand, Hamza Ali Abbasi shared a religious quote to express his sentiments, "Prophet Muhammad PBUH is reported to have said that some of the signs of the last age are – "…earthquakes will be very frequent, time will pass quickly…murders will increase…" Bukhari Chapter 17 #146 — May God make ease for us all."
"May God have mercy on us, hope everyone is safe," penned Ahmed Ali Butt on an Instagram Story.
I Felt The Tremors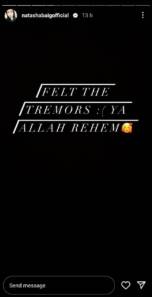 Aima Baig shared that she felt the tremors and prayed with the sad emoji. Veteran actor Simi Rahael shared the news of the earthquake with the caption, "May God protect us all."
Everyone got curious and worried ever since this incident took place. Because of Turkey and Syria's disastrous earthquake which was already predicted.
What do you think of the story? Tell us in the comments section below.