Celebrities spend thousands of dollars on their wardrobe to look stylish and stand out among others. Whenever we think of any actor who stands out and looks way different than others only 'Ranveer Singh comes into our heads.
Celebrity's wardrobe isn't cheap at all. If their tops cost thousands of dollars, but their footwear cost more than that. Celebrity lifestyle surely seems different, because they aren't normal people, they had to maintain their persona and come up with new fashion trends.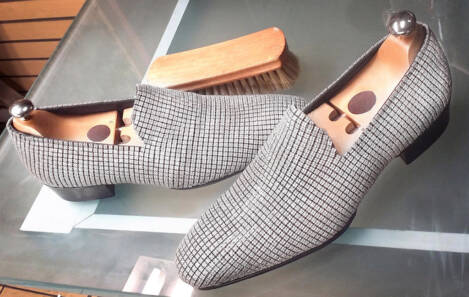 Because these people are known for owning an insane number of expensive shoes and sneakers. Not every celebrity owns incredible highly expensive shoes, but there are some special ones out there who made their name in the world of footwear to own some of the extremely expensive sneakers or shoes.
This piece won't be focusing on only one industry, it's covering overall and disclosing the most expensive shoes owned by celebrities. Although in 2021 major brands launched 2021's most expensive sneakers which grabbed major attention.
Most Expensive Shoes Owned By Celebrities- Let's Sneak In
Instead of wasting more time, it's better to get to the main element beautiful shoes that cost thousands and sometimes millions of dollars.
Stuart Weitzman's Satin & Gem Heel Footwear,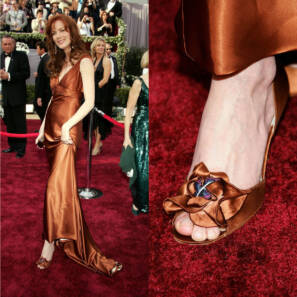 On the top of the list, Stuart Weitzman's Satin and Gem Heel Footwear secured its first place. The heeled footwear looks purely different than the usual ones and stands out. Its inner area is also designed with Silk and Satin that makes a great impression. The shoe was under the name of a famous actress Rita Hayworth.
Nike With Diamonds,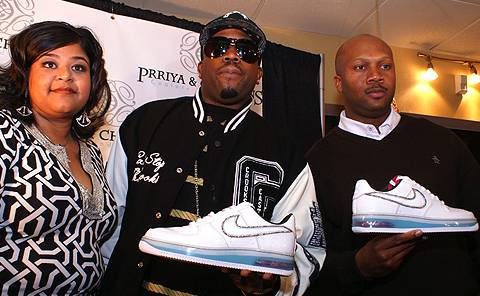 Outkastas "Big Boi" was the first one who owned these diamonds coated Nike sneakers that cost you about $50,000. The sneakers have a chocolate brown color outline that uses diamonds all over them. Total of 11-carat gem-studded on Nike Footwear.
Adidas Yeezy Foam Sneakers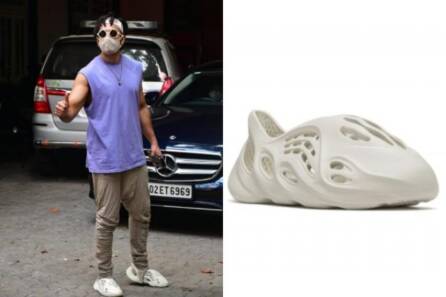 Yeezy sneakers have always been the favorite for celebrities, just like for the Gully Boy star Ranveer Singh who wore this beautiful hip hop look Adidas Yeezy Foam Sneakers. The worth of the sneakers is approximately in Indian currency Rs 1 Lakh. It's one of the rare and most expensive sneakers in Yeezy's collection.
Adidas + Yeezy Sneakers 700 V3 Azael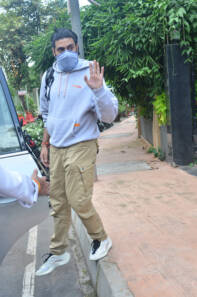 Now comes another Bollywood star Abhishek Bachan who was always known for his style that carries an American look. Junior Bachpan owns one of the finest and expensive pairs of Kanye West Yeezy Sneakers '700 V3 Azael' edition. This pair is famous for its unique feature RPU cage that glows in the dark. This dark glowing sneaker cost around Rs 2 Lakh and damn it looks exclusive.
Nike Air Dior Sneakers
Nike Air Dior Sneakers is one of those that most celebrities own and wear with their style. It is expensive footwear to own, that's the Ranbir Kapoor owns it and it looks amazing on him. It's hard to carry and match it with your attire when it comes to Nike Air Dior Sneakers.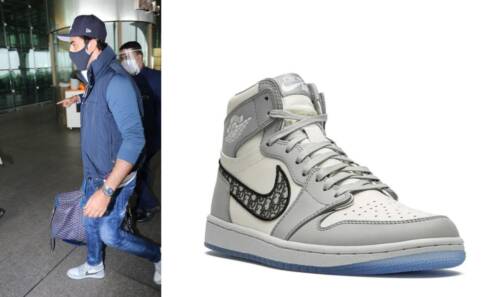 One of the amazing facts about Nike Air Dior Sneakers is that it has very limited production compare to Air Jordan 1s. As mentioned, expensive, this pair of Nike Air Dior Sneakers cost approximately Rs 5 Lakh.
These celebrities own these expensive footwear makes them different because everyone is aware of the fact that footwear covers major attention.
What do you think of the story? Tell us in the comments section below.