Right now India is in big trouble due to some very serious reasons and everyone is sharing their opinion. Apart from Muslim hatred throughout the nation, India has also become more popular for rape cases and it's spreading like a fire.
The cherry on top, Indian ads are also promoting vulgar ads that promote rape culture and showcase the real side of India. A recent perfume, ad shocked everyone with the direction and dialogues that made everyone furious.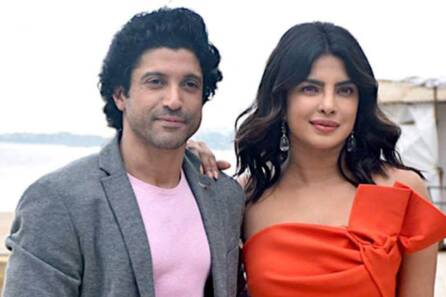 Even the celebrities like Farhan Akhtar, Swara Bhaskar, Priyanka Chopra, Richa Chaddha, etc. came forward to share their disappointment with the ad and its storyline which was tasteless as Farhan quoted.
An Indian ad went viral all-over social media
The ad uses gang-rape as a sexual innuendo to promote perfume, leaving everyone disappointed with the worthless narration. Not only that, many netizens are asking questions about how the narrative received approval from multiple gatekeepers and made it to TV screens.
Soon the ad went viral like a non-stop sharing on social media, netizens, and celebrities couldn't hold their strong opinions.
Famous professor, Ashoke Swain tweeted, "Why is India the rape capital of the world and most unsafe country for a woman! An advert romanticizing gang rape."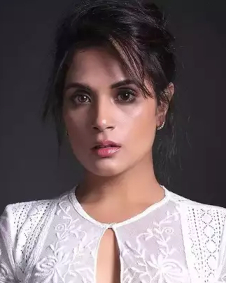 Following him, Richa Chadha has always spoken on such issues and raised her voice for justice. She tweeted, "This ad is not an accident. To make an ad, a brand goes through several layers of decision-making. Creatives, script, agency, client, casting… does everyone think rape is a joke? Revelatory."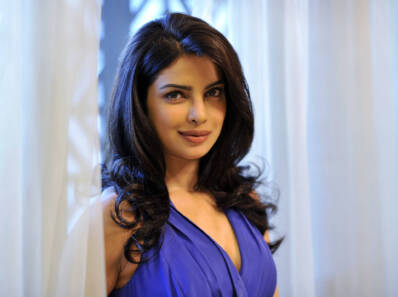 Replying to her tweet, Priyanka Chopra called the advertisement 'appalling'. "Shameful and disgusting. How many levels of clearances did it take for this commercial to be green-lit. How many people thought this was okay? I'm so glad that it was called out and now the ministry has taken it down. Appalling!"
Farhan Akhtar tweeted, "What incredibly tasteless and twisted minds it must take to think up, approve and create these stinking body spray 'gang rape' innuendo ads! Shameful."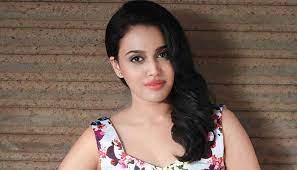 Swara Bhasker called the concept 'beyond disgusting'. "A teenage girl was gang-raped in Hyderabad, such incidents happen daily in India," she reminded makers. "Companies like Layer Shot choose to make TV adverts joking about cool-ifying rape and gang rape. Beyond disgusting! Not just tone-deaf but also criminal! Shameful! What agency created it?"
Swara also condemned the hijabi girl news and stated that "I advocate women's rights."
Journalists take the lead
Not only celebrities who are criticizing the makers of the ad, one the journalists Anshul Saxena, detailing the brand's ads, chimed in, "First ad: Girl gets scared as four men discuss 'taking a shot'.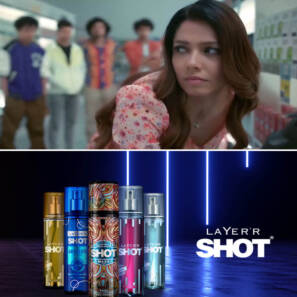 Second ad: Girl gets scared as four men enter a room and tell a couple that it's now their turn to 'take the shot'. It's very clear that makers, actors, and writers of 'Layer Shot' ad were aware they are promoting rape culture."
Another journalist, Monica Verma, reinstated the same. "Layer Shot Ad is extremely bad. The government has banned it but the entire creative team should be behind bars for promoting rape culture. Every single day there is a brutal gang-rape in our country!"
IMIB bans broadcasting
India's Ministry of Information and Broadcasting wrote a detailed letter that addressed Twitter and YouTube stating, "The above-mentioned videos are detrimental to the portrayal of women in the interest of decency or morality, and in violation of rule 3(1)(b)(ii) of the Information Technology (Intermediary Guidelines and Digital Media Ethics Code) Rules, 2021, which inter-alia provides that the users shall not host, display, upload, modify, publish, transmit, store, update or share any information which is insulting or harassing based on gender."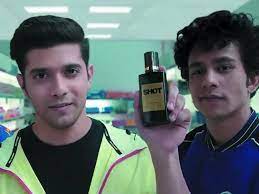 The letter further added, "It may be mentioned that the concerned videos were also broadcast on TV. In this regard, the Advertising Standards Council of India (ASCI), the body which lays down the Code for self-regulation in advertising on TV following rule 7(2)(ix) of the Cable Television Network Rules 1994, has also found the video to violate its guidelines. In this regard, ASCI has notified the advertiser to suspend the ad on an immediate basis".
Brand's quick response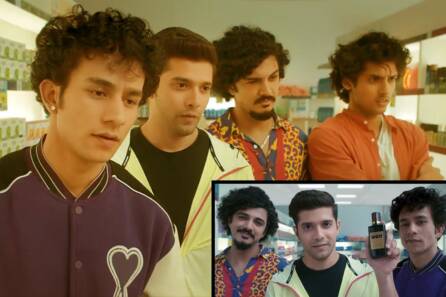 The brand ultimately released its response on the issue and clarified everything. "We would like to inform one and all that only after due and mandatory approvals, we have aired the advertisements, wherein, we never intended to hurt anyone's sentiments or outrage any women's modesty or promote any sort of culture, as wrongly perceived by some.
However, we sincerely apologize for the advertisements that consequentially caused rage amongst individuals and several communities and beg their pardon. Most importantly, we have voluntarily informed all our media partners to stop the telecast of both our TV advertisements with immediate effect."
What do you think of the story? Tell us in the comments section below.