The ongoing wedding season in Pakistan has taken a new height of excitement for most people. About desi weddings, it's a different story how crazy people go after dances. Typically, people spend countless hours practicing this dance and that dance and if we go talk about variations in dance, it would take up all day.
But these crazy dance moves by Mahira Khan and Shehryar Munawar have taken a toll on social media…
Why not? Because there's a new dance in town and people are going gaga about it. Meanwhile, a competition is currently running where you have to decide who's absolutely hitting the nail with it. Yes, guys, the competition is surging; we have two sides – #TeamMahira and #TeamShehryar – and my word, they are on a roll!
Have a looook! Is Mahira getting your vote?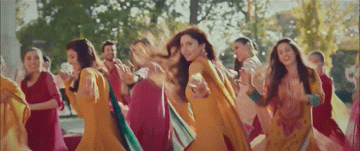 But hey, Shehryar is really putting up good moves here too!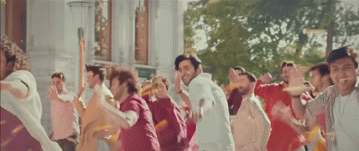 We know how Mahira and Shehryar's dance moves hit the social media fraternity in Pakistan by storm. It's like one crazy trend out there! Now, people are following suit and we have some celebrities who have replicated the Tinak Dhin dance moves for the biggest #ShaadiOfTheYear.
Anoushey Ashraf joins the bandwagon and damn, she's nailing it!
And hey, she's in #TeamMahira.
Alyzeh Gabol follows up and this is what she's got…
Alright, she's #TeamMahira too!
Leading the charge for #TeamShehryar, Muneeb Butt shows us what a real dance is
https://www.instagram.com/p/BdXC7fnlUNG/
So, #TeamMahira is up by 2 votes over #TeamShehryar who trail behind with 1. Looks like, #TeamShehryar have got some work to do. Come on guys, let them show what you've got…
Tell us whose dance moves really got you grooving!
We are inviting all the fans of Mahira Khan and Shehryar Munawar to join them this shaadi season and tell us whose dance moves are the best. Place your vote by commenting with either #TeamMahira or #TeamShehryar as your choice!
Get going, guys!