The police force of Pakistan has always been under scrutiny among the general public for various reasons. They get criticism for corruption and abuse of power. We often think our police have not played the role of a competent law enforcement organization.
The recent incident of the Lahore motorway incident has raised further doubt on their competency.
Umar Shaikh, Capital City Police Officer (CCPO) Lahore, has been specifically criticized for his irresponsible statement regarding the incident. Rather than accepting the magnanimity of the incident, he resorted to blaming the victim.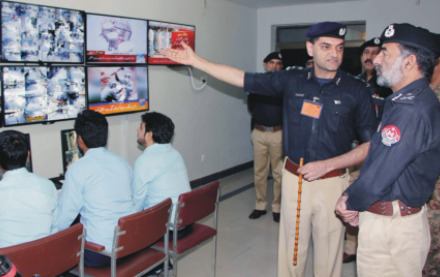 After the Lahore motorway incident, Pakistanis may not rely on the police force in any adverse scenarios. However, Peshawar's CCPO, Muhammad Tahir, could help in changing the perception of the Pakistan police force among the general public.
The brave CCPO of Peshawar
Tahir is an MBA alumnus of IBA's Class of 1994. He has recently been conferred with Tamgha-i-Shujaat for his gallantry and bravery in the face of danger.
As CCPO Peshawar, Tahir thwarted an attack of three suicide bombers on the Agricultural Training Institute, Peshawar on December 1, 2017.
The attackers were neutralized with minimum damage despite Tahir's motor vehicle being hit by a sniper three times during the attack.
Tahir is also the recipient of the prestigious Quaid-e-Azam Police Medal (QPM) which he received in 2005. The QPM is the highest police medal for gallantry in the police service of Pakistan.
Tahir belongs to Charsadda. He joined the police service in 1999. He also served as under training ASP in Kohat. Since then he has served in various capacities across the province. This includes ASP Akora Khattak and University Town Peshawar, SP city and Cantt Peshawar, DPO Nowshera, SSP operations Peshawar, and SSP National Highways and Motorways Police.
Some of his other noteworthy achievements include:
Qualified for CSS in 1999. He secured the 11th highest score in Pakistan, topping the interview and getting a seat on merit in the police service of Pakistan.
'Best Probationer', 22nd Basic Course/26CTP at the National Police Academy (NPA), Islamabad
Chevening Scholar 2004-2005, M.Sc. in Human Resource Management from University of Manchester
Hubert H. Humphrey Fellow 2011-2012, University of Minnesota, USA
CCPO Peshawar is a ray of hope for Pakistanis
While we wait for some action against the CCPO Lahore, we pay our humble respects to brave officers like Tahir. We should sincerely thank such Police officers for performing their duty despite all the challenges they face.
As a Pakistani, we can only hope that our police will improve upon their level of competency. Most importantly, we hope that they will be separate of all intrusion in performing their tasks.
What do you think of this story? Let us know in the comments section below!