It seems the controversial Central City Police Officer (CCPO) Lahore Umar Sheikh won't stop in making rounds on social media. Recently, Sheikh issued orders for the detention of the SP Crime Investigation Agency (CIA).
According to Dawn, there was a 'heated argument' between Sheikh and SP CIA Asim Iftikhar. Reportedly, the debate took place in the meeting in Safe City Authority headquarters.
Notwithstanding, later on, the interference of his senior colleagues, Sheikh canceled the arrest orders.
According to sources, the circumstances turned violent when the CCPO lost his equanimity during the gathering. Consequently, he directed SP Civil Lines to lodge a lawsuit against SP Asim Iftikhar under section 155 (C).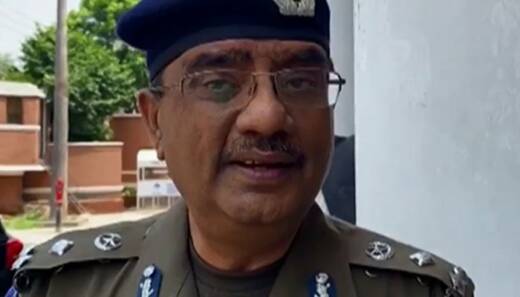 Before the circumstances got heated, the senior police officers interceded and arbitrated between the two senior police officers.
Nevertheless, Sheikh ordered the CIA SP to leave and said that his services are not required in the police.
'Heated Argument'
Unconfirmed sources also claim the CCPO "held the CIA SP from his collar".
The situation remained tense till the meeting concluded at 3:30 am, an official privy to the information told Dawn. He said the CCPO called the meeting regarding the public meeting of the opposition alliance the Pakistan Democratic Movement (PDM).
All the divisional officers of the operations wing were present in the meeting.
The privy to the incident told dawn news that SP Iftikhar was late for the meeting. Consequently, CCPO inquired about him and got to know that SP is suffering from a fever.
The CCPO asked contacted the SP and asked him to come; the SP said he requested the leave due to his health issue. Anyhow, SP CIA came to the meeting and the CCPO scolded him to which he said that don't treat him as a constable. Reciprocally, CCPo ordered his arrest.
Earlier, the social media turned against the CCPO for his comments on the motorway rape incident. The CCPO called 'khotay ka bacha' to a sub-inspector who then tendered his resignation.
What do you think of this story? Let us know in the comments section below!