Sounds strange, right? But this is true. Around 12,000 families have been living in extreme poverty for the past decade in the Rajgal area of Tirah in Khyber-Pakhtunkhwa (K-P).
These destitute families, who lost their homes during the war against terrorism, were never declared internally displaced persons (IDPs). They were therefore left out of the government's aid programs.
It is to be noted that they were not born poor or homes less. There was a time when they had homes and livelihoods. Sadly, the military operations carried out in the area to flush out militants have left them without even a roof over their heads.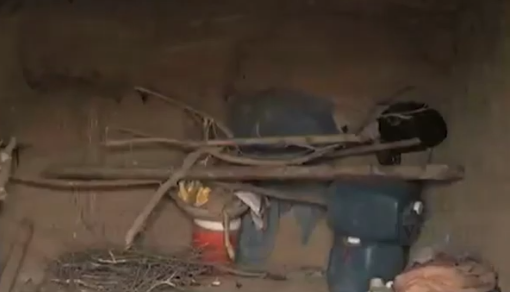 A video by Voicepk captures the life of a resident of the Koki Khel, Shehzad, in the caves. His family has made a rudimentary residence for themselves within a cave in Warmando Mela. There, they have spent the last decade of their lives. With ten members in the family, they have managed to survive through daily labor work. It nets them a pitiful Rs 500.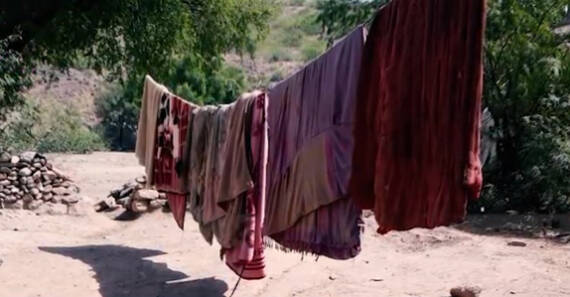 In addition to this, a year after he got married, he and his wife forced into this life due to the deterioration of the region's security situation. His wife gave birth to their children within the very cave they reside in. That too, without any access to basic health facilities.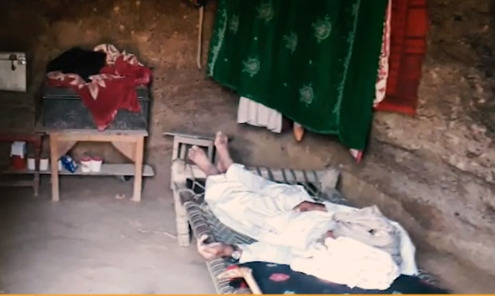 Moreover, in these areas, it is a norm for women to deliver children within the cave. On top of it, they can only be taken to a nearby hospital in Jamrud or Peshawar. Provided that they develop complications during their pregnancies.
Caves are homes to thousands of homeless Pakistanis
With a bustling population of 212 million, Pakistan is unfortunately short of essential facilities for these people. Even though many have raised the slogan of providing a roof to country's swathes of homeless, one of the biggest issues continues to be lack of affordable housing for all.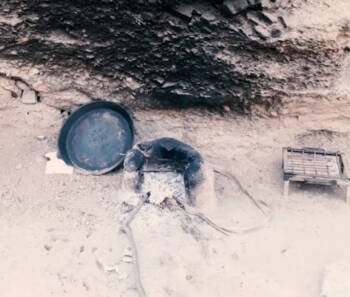 While this is true for much of Pakistan, there are some in many in Pakistan who have taken up residence in some caves. Caves in Toda Maila, Warmando Maila, Ali Masjid, Sur Kamar, Ghalo Mela, Chappar, and Koper Tangi in Jamrud are now homes to thousands of homeless, destitute families like that of Shehzad's.
As shocking as this may sound, at least one generation has spent its life in these caves. Turns out that the government continues to face a number of complications in the housing sector to come good on their promise to provide houses to the homeless.
As far as the Rajgal area of Tirah of K-P is concerned, the miseries of cave dwellers cannot be expected to end any time soon. According to the authorities, Rajgal has yet to be declared safe and residents should not yet return.
Thousands of families have been living in severe poverty for the past decade in Tirha Rajgal. It appears that for the foreseeable future Shehzad and his family must live in rocky tunnels.
Read More: People Are Forced To Live On Hills After Flood Sweeps Away Their Homes In Chitral
What do you think of this story? Let us know in the comments section below.