Meet Cassandra De Pecol (Cassie), whose sense of adventure has really inspired us and summoned our deepest values of hospitality on her visit to Karachi.
Talk about wanderlust, this inspiring woman has really set the standards and enthralled us with her experience. She's a new addition to the list of travel fanatics who storm social media with their amazing travel plans. But this time, it's a story of one who chose to come to Karachi.
Cassandra De Pecol is a 27-year old woman from Connecticut, United States, who's en route to traveling the entire world and setting a new world record. Cassie calls her adventure as Expedition196; she has aimed to set a world record of traveling 196 countries in the whole wide world and aspires to be the fastest and the first ever woman in the world to have her traveling spree documented.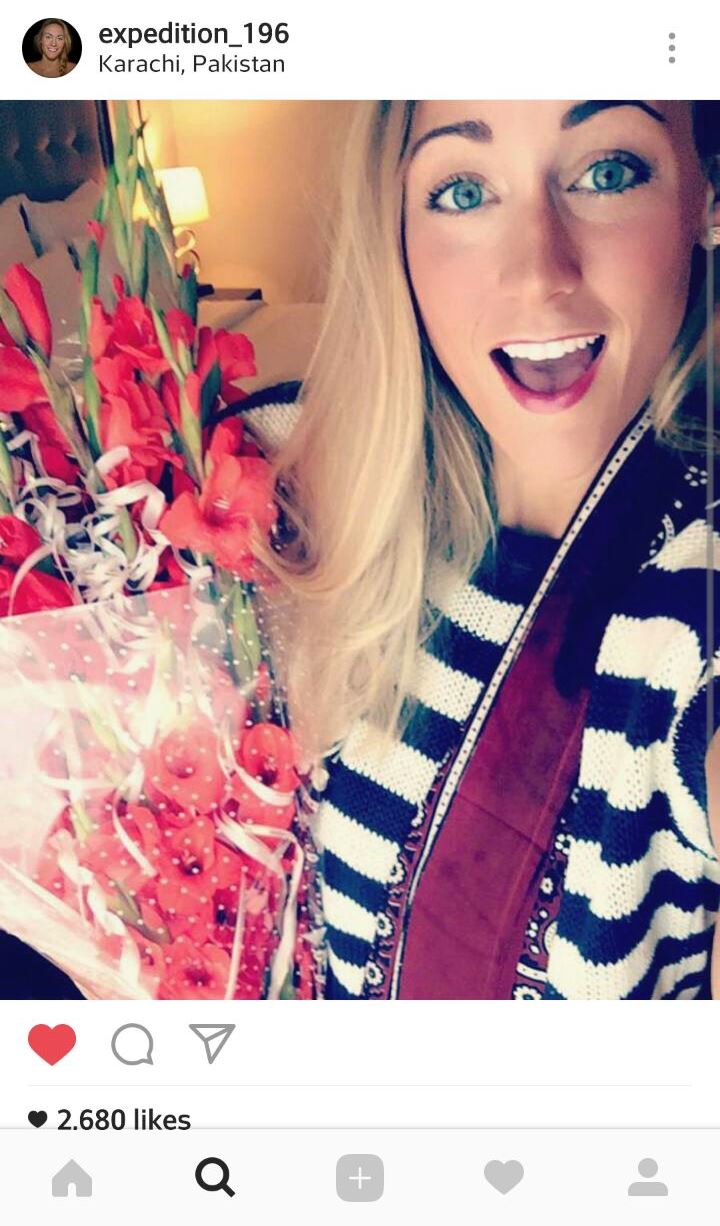 Cassie began her traveling journey back in 2015 and after traveling across many other regions, her trip plans scrambled towards Pakistan and she just came to Karachi. We are delighted to host a foreigner who chose to visit Karachi and inspired us with her amazing personality and appetite of a good life experience.
Check it out as we managed to catch up with Cassie on her visit to Karachi:
Cassie seems excited and happy to be here. She seems to be having a good time meeting people and sharing all her plans with us.
Shortly after Cassie arrived in Karachi, the Mayor of Karachi, Mr. Waseem Akhter reckoned it a major responsibility to host a special tourist in a warm fashion.
Cassie planted a tree with Mayor Waseem Akhter as a symbolic gesture of her special visit to Karachi.
Cassie presented the peace declaration to the Mayor of Karachi as a token of peace from her country to Pakistan.
Cassie showed up at Asiatic Public Relations Network office in Karachi for bloggers' meet up.
Cassandra De Pecol with our Creative Head, Ramish Safa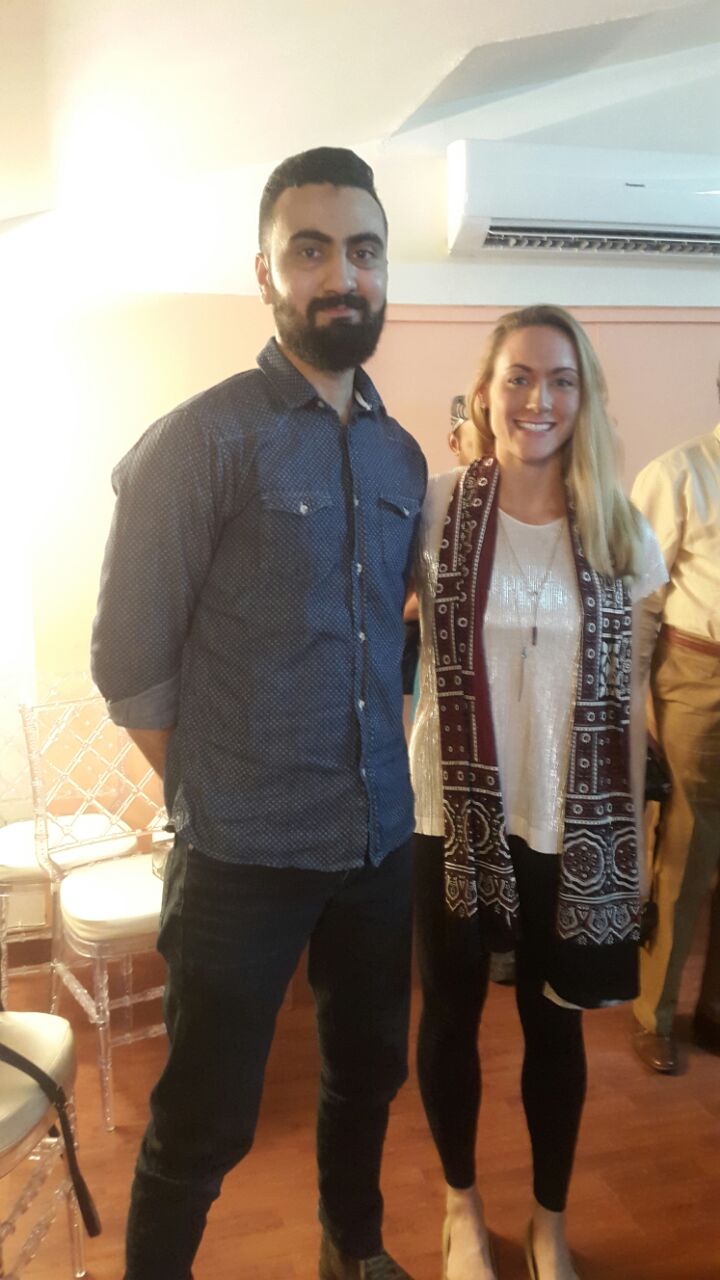 She sets a great example here to us. Her intrinsic sense of taking on life in terms like this really inspires us. Her visit to Karachi has certainly encouraged us to travel the world, meet people of different ethnicities, learn different cultures and take on adventures.
The lesson prevails: go out in the world, meet new people, take on your chances, take the challenges, count every experience, see how things are done on the other side of the world, see how mindsets prevail across the globe, see how everything remains intact in this mysterious equilibrium of the world, learn new things and lastly, garner special memories that make you proud of yourself and human beings in the world. Cassie's experiences across the world bear testimony to it.
I wish Cassandra De Pecol a great luck ahead in her traveling plans and hope she accomplishes in setting up the world record she intends for. Hoping to see her again in Karachi sometime!