As you may be aware, the application Careem, previously recognized for ride-hailing, took a bold step and launched its Super App earlier in June, adding numerous other services to its portfolio.
In a press release issued by the company, they claimed that they expanded services in mobility of things and mobility of money in addition to their widestream service of mobility of people. As of now, the verticals of Careem's Super App includes: bike, food, delivery, mobile top-up and peer-to-peer credit transfer.
In addition to this, Careem has recently been seen doing some creative and innovative rebranding and it makes sense. Before we get into the recent advertisement released by Careem, let us take a look at what shenanigans were witnessed by residents of Karachi and Lahore.
A week ago, residents were bedazzled by what seemed to be a Green Wink Sign projected on different prime locations in Karachi and Lahore. This was soon picked up and highlighted on social media, gaining some interest and excitement towards the brand.
This generated quite a buzz on different social media platforms about the mystery sign and people quickly figured it out and started calling out Careem for it's yet another quirky marketing tactic. Infact, as playful as Careem is with its marketing and social media responses… we are most certain that they enjoyed the responses to this particular stunt as well.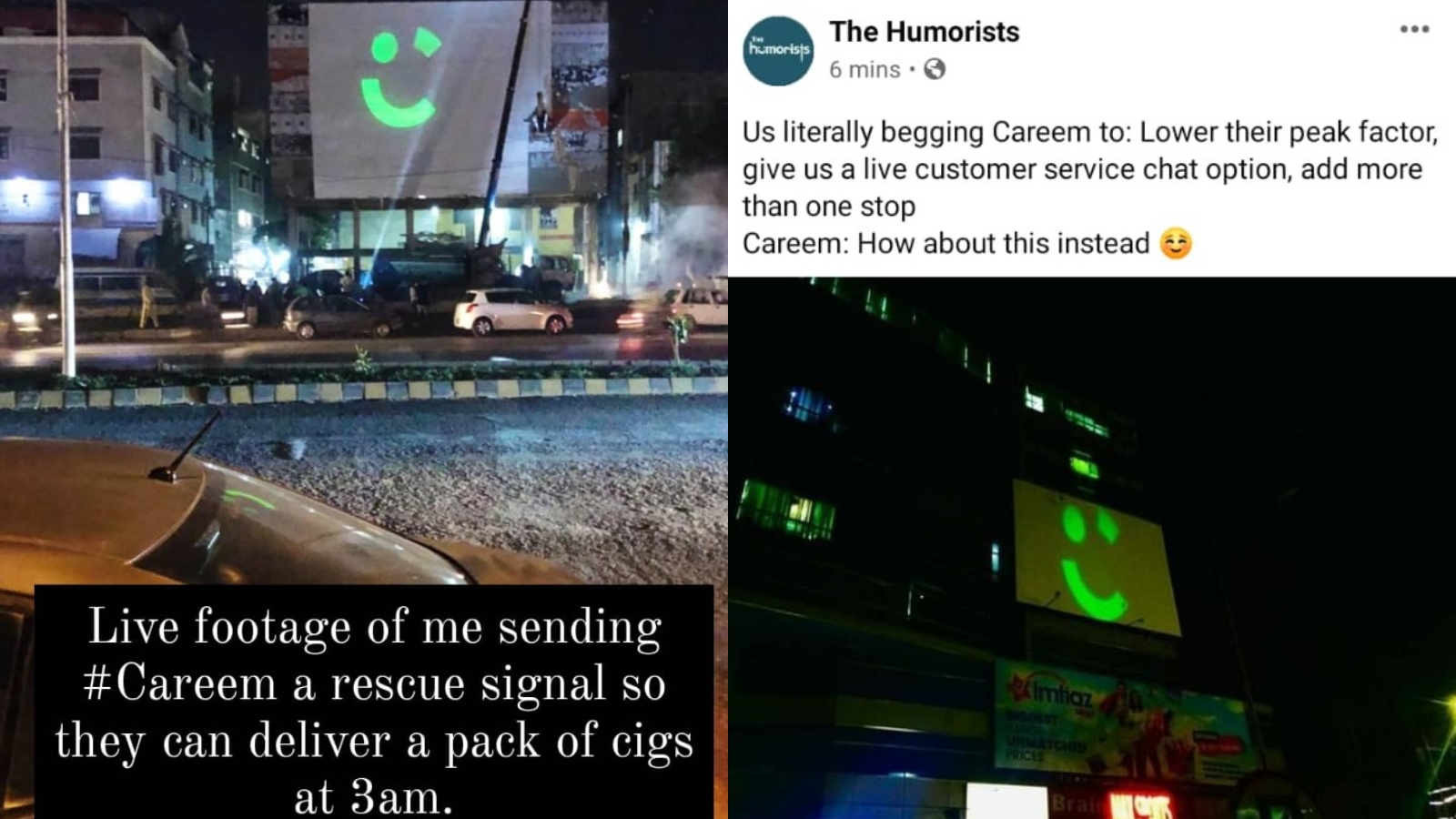 Soon after this, Careem released its all new advertisement which elaborated and demonstrated the new offerings of its Super App. We must say, the ad was not just well produced but also managed to beautifully capture the practicality of services which the Super App offers.
The team did not only manage to strategically convey the message to its audience through this advertisement but also the television commercial was shot in Pakistan for the Careem global campaign by a local production house named Checkmate Inc.The 360 brand campaign was designed keeping multiple diversity and ethnicity in mind which comprises in countries in Middle East, North Africa( MENA) and Pakistan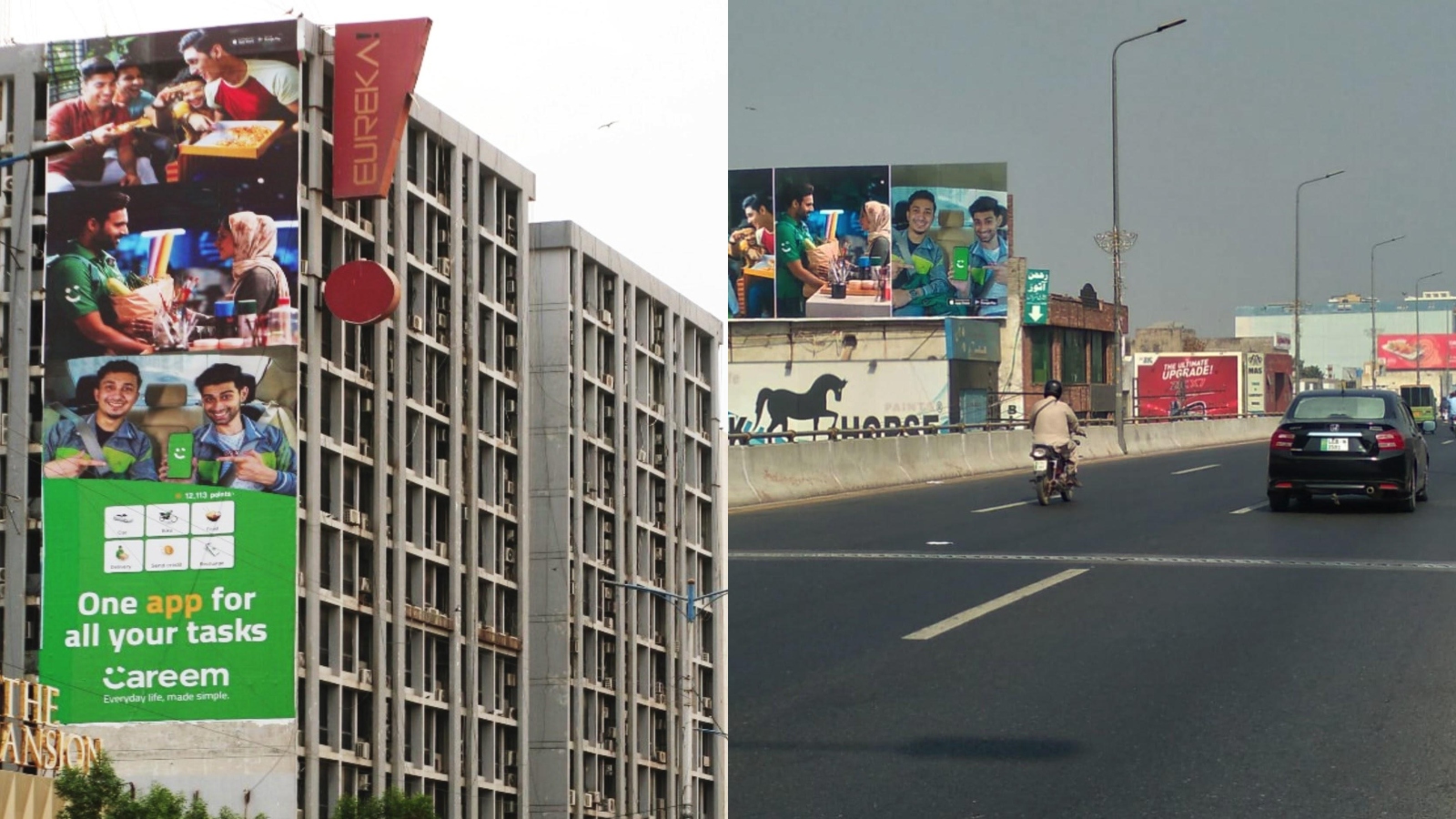 What's relatable is that the video focuses on real life scenarios where the app would come in handy. Starting from the core ride-hailing service to the relatively newer verticals like food and delivery service, there was a constant reiteration of the phrase "it's not an app" or "Yeh sirf ek app nahi". From what we can tell, this seems to be directly in correlation with the brand's purpose of simplifying and improving lives of people in the region. If that is indeed the thought behind this line then bravo Careem!
Did Careem manage to grab the attention of its customers? Is the advertisement simple yet effective? Does it make you want to use the application? Is Careem going to change the way we look at our everyday lives? We'll let you decide!