Careem has recently signed a Memorandum of Understanding (MOU) with Badar Expo Solutions (BXSS) to become the official tech partner for the upcoming Pakistan Hospitality Exhibition 2019 being held on 3,4,5 December at Expo Centre Karachi.
Pakistan Hospitality Show is a premier platform geared towards international suppliers looking to make a mark in the hospitality industry, where the latest products, services, and technologies will be showcased along with an experienced panel of speakers taking to the stage.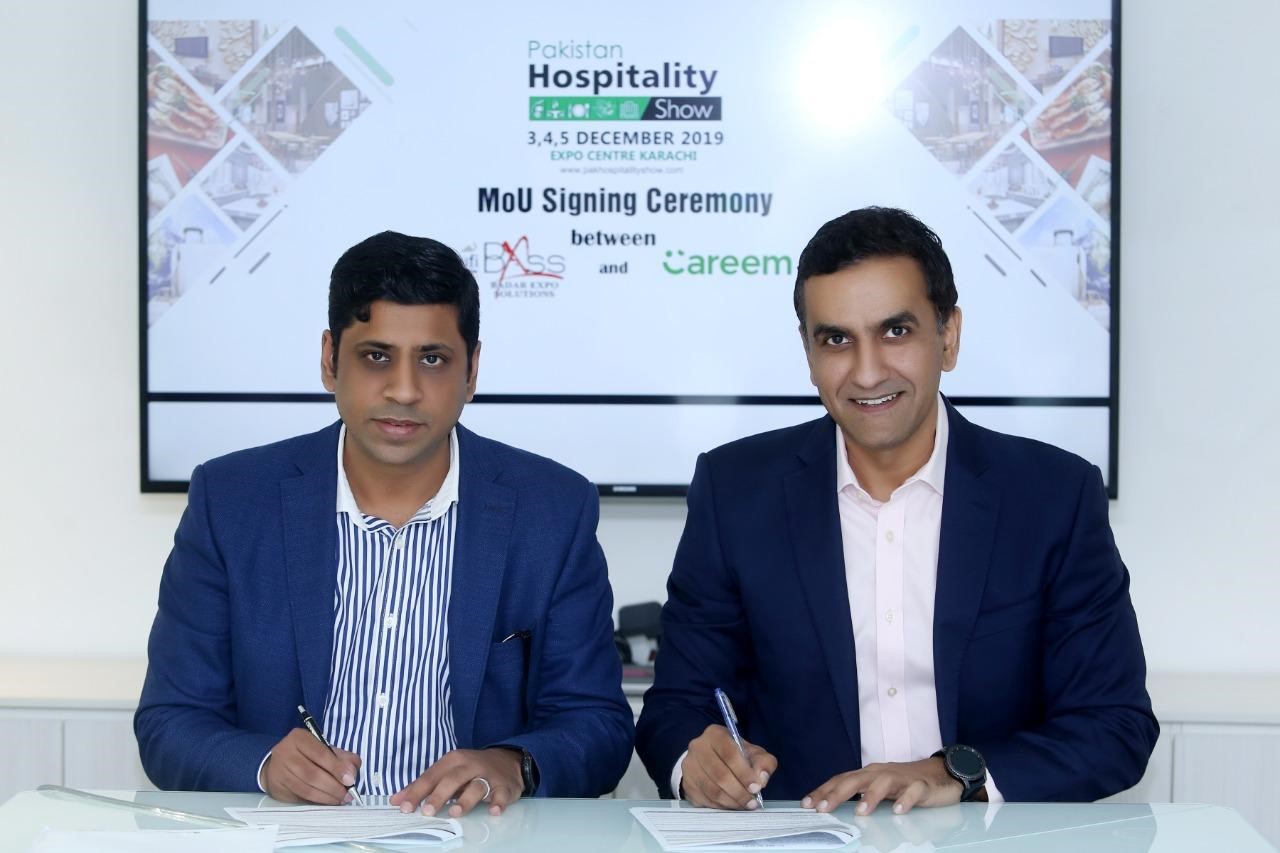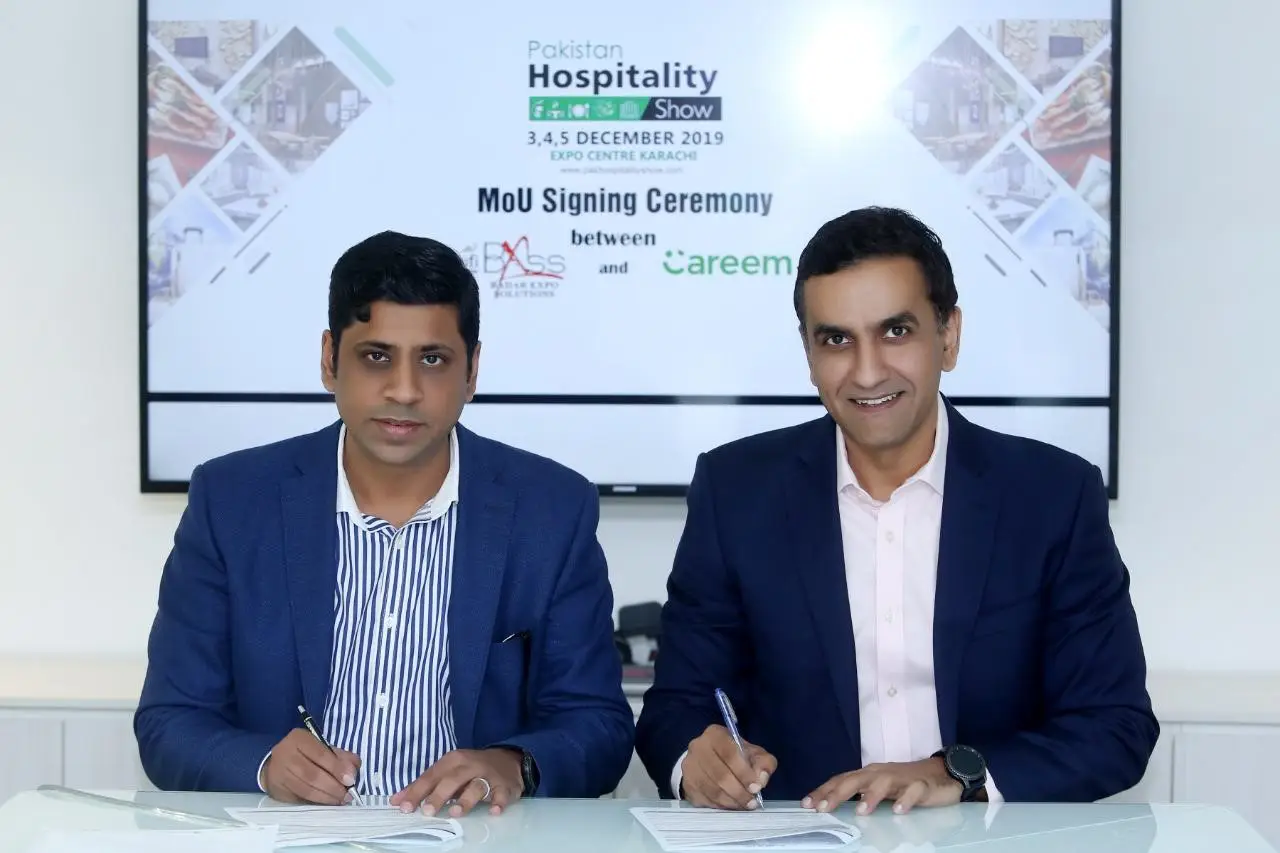 Asad Haider Khan, General Manager South, Careem Pakistan, commented on the occasion "We believe the Hospitality Expo will help facilitate and grow numerous sectors within the hospitality industry. The show will act as an important forum for professionals, participating organizations and exhibitors, and Careem firmly believes that in order to reach the full potential of Pakistan's economy, it is imperative that like-minded organizations partner to ensure that our tourism sector is not left behind"
While briefing at the occasion Mr. Zohair Naseer, Managing Director Badar Expo Solutions, mentioned "The Hospitality Expo is an extremely crucial element in promoting the travel and tourism industry of Pakistan and a successful first exhibition will help build the foundation for future successes. The Prime Minister, Imran Khan, has accorded top priority to the tourism and hospitality sector as well, and we applaud Careem for their contributions in helping build the mobility infrastructure in Pakistan"
Also present on the occasion were Ehtesham Bari, Director Marketing BXSS, Usman Lakhani, Director Admin BXSS, Abdul Rahim Batavia, Head of Sales South, Careem, Umar Shaikh, Manager Communications, Careem and Syed Faisal Ali, General Manager Sales BXSS.