Karachi is a city of people with big hearts but sometimes we find ourselves in a situation where that
heart gets broken. The reason could be anything- a person, a job, a friend, or sometimes even animals.
I remember this one time when I pspspspsps-ed in front of a cat and she didn't respond to me.
Heartbreak.


But this time, things took an interesting turn when one guy from Twitter tweeted about his
experience during a Careem ride. Have a look yourself.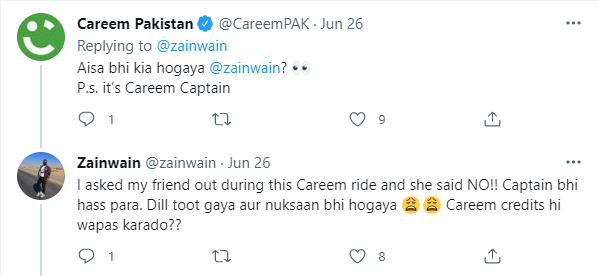 And soon after the tweet, the Careem social media team (being a nosy bunch of people) responded to
it only to find out the real story.
But, as soon as he revealed the actual story, the tweet started getting attention from internet trollers
as well and damn, the internet is cruel (and also hilarious) and to add salt to his wounds.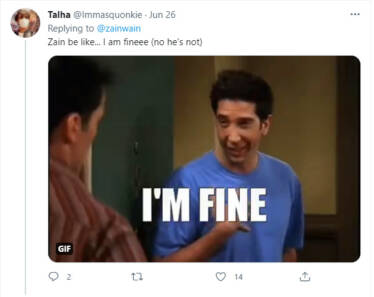 Careem did not hold back either and also came up with funny comebacks including the ones with FRIENDS'
reference, which made the entire situation even funnier.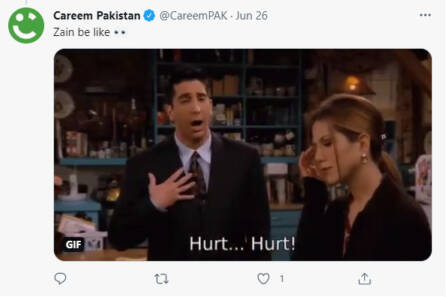 The story doesn't end here, to spice things up, Cornetto jumped into the conversation with a cheeky
suggestion and to which Careem responded:
And no, the story doesn't end here either. One day after this twitter drama, both Careem and Cornetto
took social media to announce that they have partnered with each other where Careem promo codes
are hidden at the back of the Cornetto lid and if a Customer uses that promo code, they can win 50%
credit back and a chance to win an iPhone12.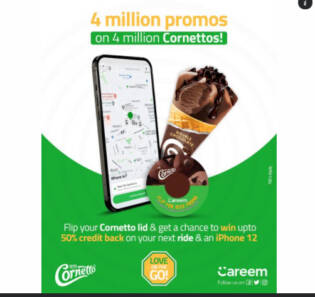 How amazing it is when 2 brands collaborate with each other giving their customers a chance to win
exciting prizes.
And as for Zain, just a word of advice from our side, next time when you ask someone
out, make sure the Captain is not listening because there are some things even an ice cream won't fix.
What do you think of the story? Tell us in the comments section below.