Pakistan's Army is acknowledged as one of the top military forces of the world. They are recognized for their skills, discipline, ethics, and bravery. Every child dreams of becoming a part of them and embracing Shahadat in the line of duty. It is considered the highest honor for a Muslim to die while fighting for the country in the name of Allah.
Pakistani soldiers are the epitome of dedication, loyalty, and fearlessness; they take their targets head-on and have proven to be a force to reckon with. No parent can fathom the idea of losing their young serving child, but in Pakistan, although the parting is heavy, they are proud to be the parents of a Shaheed.
We hear about so many fallen but not dead soldiers, like recently Cpt. Aqib Jawed days before his nikah laid down his life while fighting with terrorists and every time, we feel thankful for their sacrifices. These young souls who had their entire lives ahead of them willingly chose to serve the country and prayed to embrace death in the line of duty.
A Similar News Of Another Young Captain, Dr. Sohaib Ashraf  (37th MBBS, Sina Coy) Embracing Shahadat Has Emerged Showing His Eagerness To Lay His Life Down For Pakistan.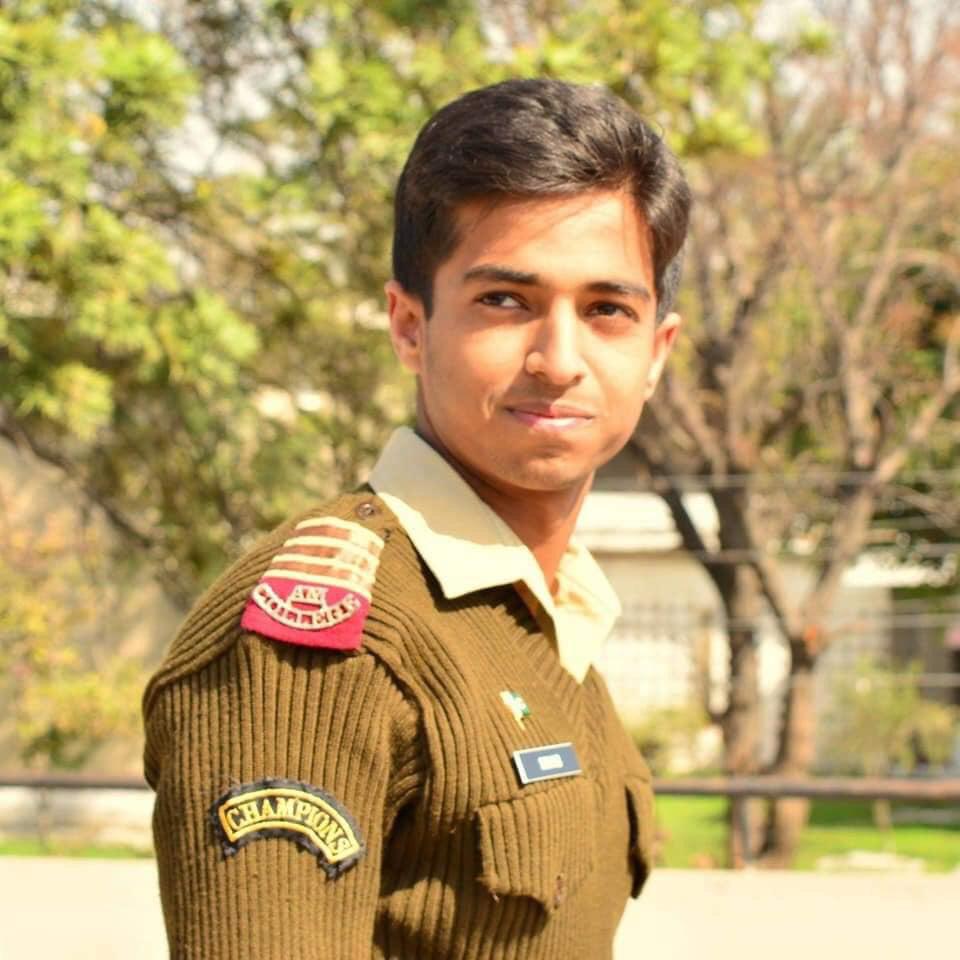 Capt. Sohaib's car fell into the river taking his life among others, while he was on duty. One can only imagine the painful impact his death must have had on his parents, close friends, and family. His sudden passing came as a shock to his good friend, who writes a eulogy:
"Its really painful my freind and can't express my feelings am still shocked .
May Allah grant you highest place in jaanat and accept your shahdat …
My junior and friend Capt Dr Sohaib Ashraf
144 med btn Siachen embarrassed shahdat in the line of duty today ….please recite fatiha for him and 4 jawans who embarrassed shahdat as well
Gob bless you sohaibey u will always be missed …"
A screenshot of his conversation shows how much this young brave Captain anticipated martyrdom.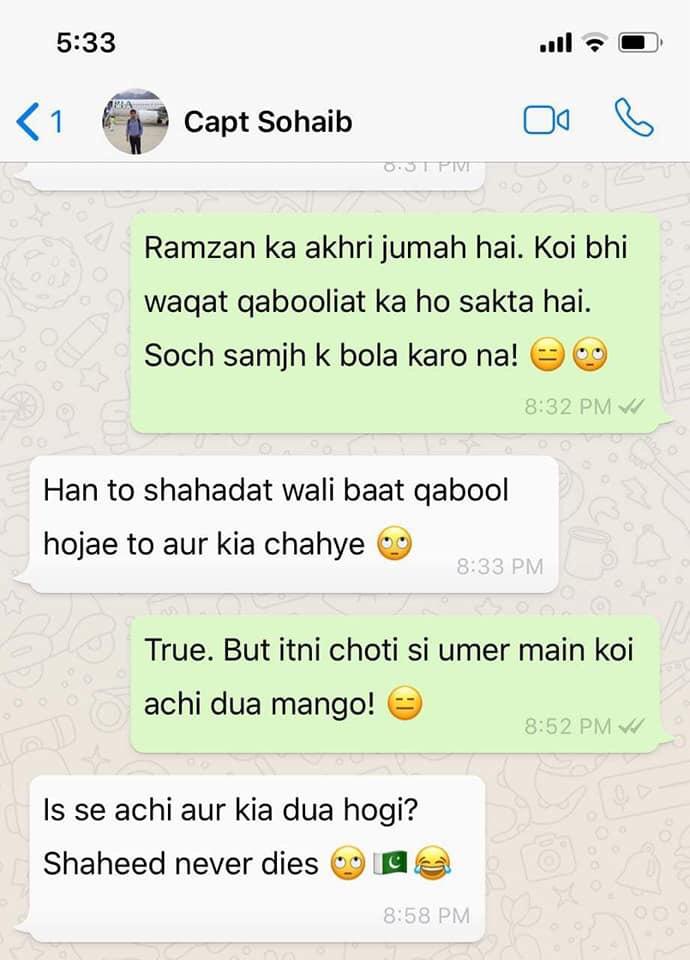 For our soldiers, death is a reward from the Almighty. Hence, they do not fear it the least bit and make sure to take a few enemies down before they say their last words.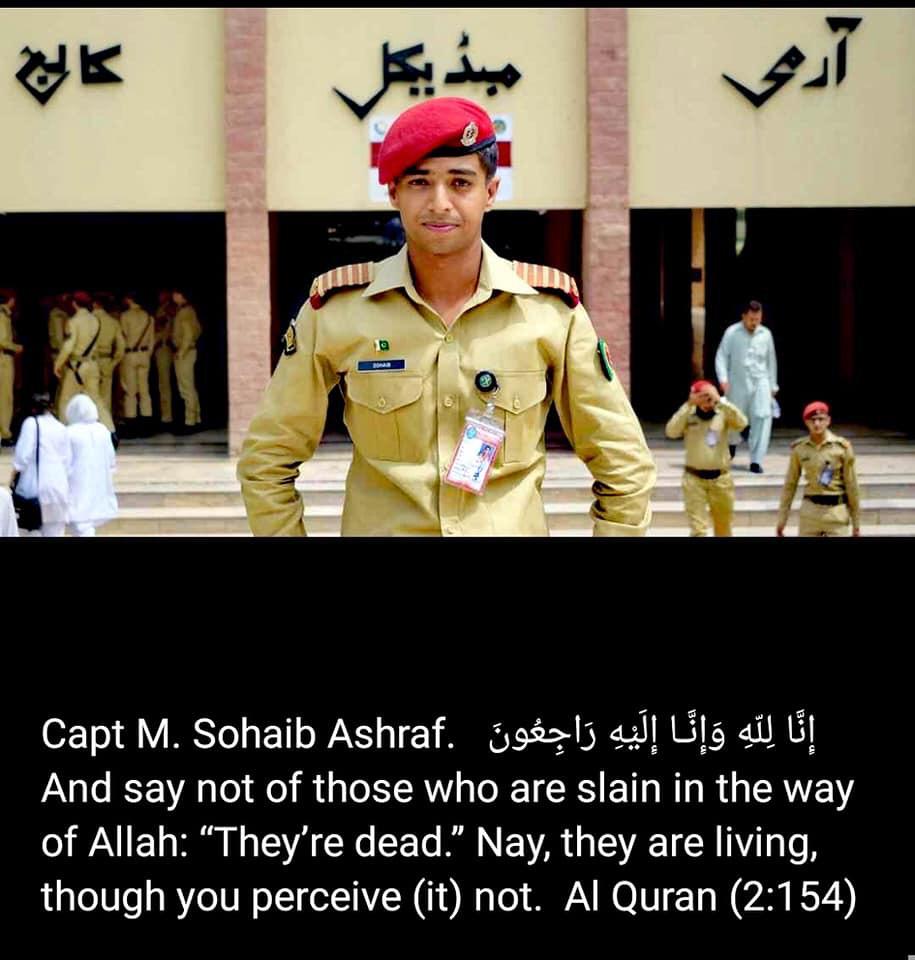 Let's never forget the sacrifices our Pak soldiers make so the boundaries of Pakistan stay safe and clean from the enemies who dare attempt to cause harm to the soil and the people residing on it. We salute them and pray to Allah that He grants them the highest rank in heavens. Amen!
Have anything to add to the story? Comment in the section below!