Disclaimer*: The articles shared under 'Your Voice' section are sent to us by contributors and we neither confirm nor deny the authenticity of any facts stated below. Parhlo will not be liable for any false, inaccurate, inappropriate or incomplete information presented on the website. Read our disclaimer.
Call's Zindabad is definitely the only true patriotic rock anthem Pakistani music has witnessed in the last decade or so. That's not all, Call's Zindabad also features the most amazing drummers and percussionists of all ages from all over Pakistan. Little boys, little girls, big boys, big girls … and believe me when I say, the anthem Zindabad, doesn't just rock, it comes at you with an aggressive and explosive energy.
Zindabad is the latest for Call from the remarkably multi-talent producer, musician, composer, lyricist Zulfiqar Jabbar Khan aka Xulfi.

And, speaking of music, played by 40 excellent drummers and percussionists of Pakistan led by Junaid Khan on the vocals, Sultan on the rhythm guitar and Xulfi on the lead guitar, 'Zindabad' has a contagious, rocking pulse to it, that will leave you screaming 'Pakistan Zindabad' too.
Salman Albert, EP's Drummer and Guitarist – an artist, who deserves all the respect in the world. Being a part of Zindabad as a drummer meant a lot to him, but why it held special importance for him was because 7 of his young students (6 to 12 years) were part of the song. Any mentor could not be more proud of such an achievement. Salman Albert kicked off his musical career at his first concert in 1988, after which he has played alongside multiple renowned bands and artists from all over Pakistan. Now, it's a completely different ball-game. Being such an experienced artist, he decided to take that experience and pass it on to the young blood by teaching children different instruments. He has around 20 students in total at the moment and is teaching them at The Guitar School. For someone to not only, take out their precious time but also put in such genuine effort is amazing in itself. The music industry should appreciate his efforts and the younger artists should surely follow his footsteps. Rock On Mr. Salman Albert!

Gepostet von Drummers of Pakistan am Donnerstag, 26. April 2018
The efforts for 'Zindabad' where Call has managed to get the best of the drummers and percussionists from Pakistan has been lauded and welcomed by people from all walks of life and from all over the globe.
The most prominent names of Pakistan like Pakistani cricketer Kamran Akmal and musicians Ali Zafar, Ali Noor and Salman Ahmed have welcomed the rock anthem saying that an effort to portray the voice of every Pakistani conscious was indeed much needed.
Here's What Ali Zafar Said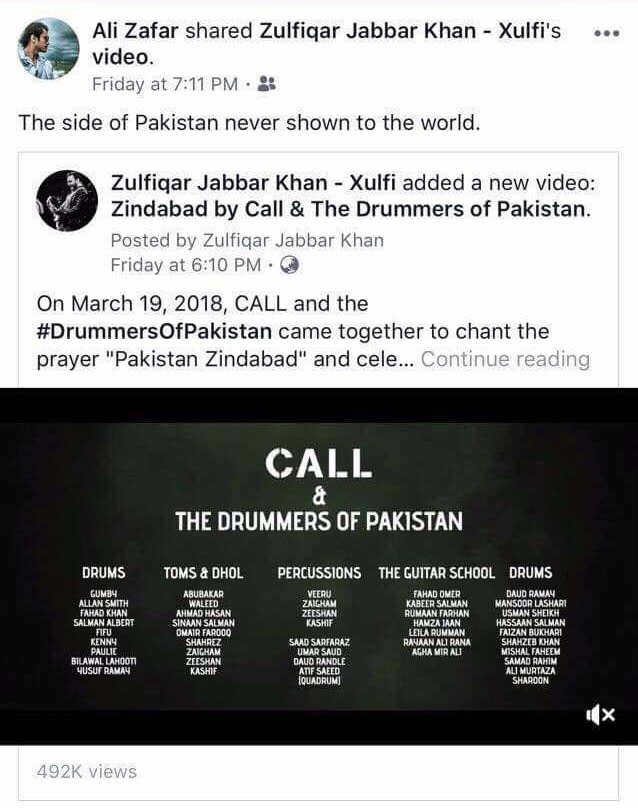 Salman Ahmed Loved The Beat!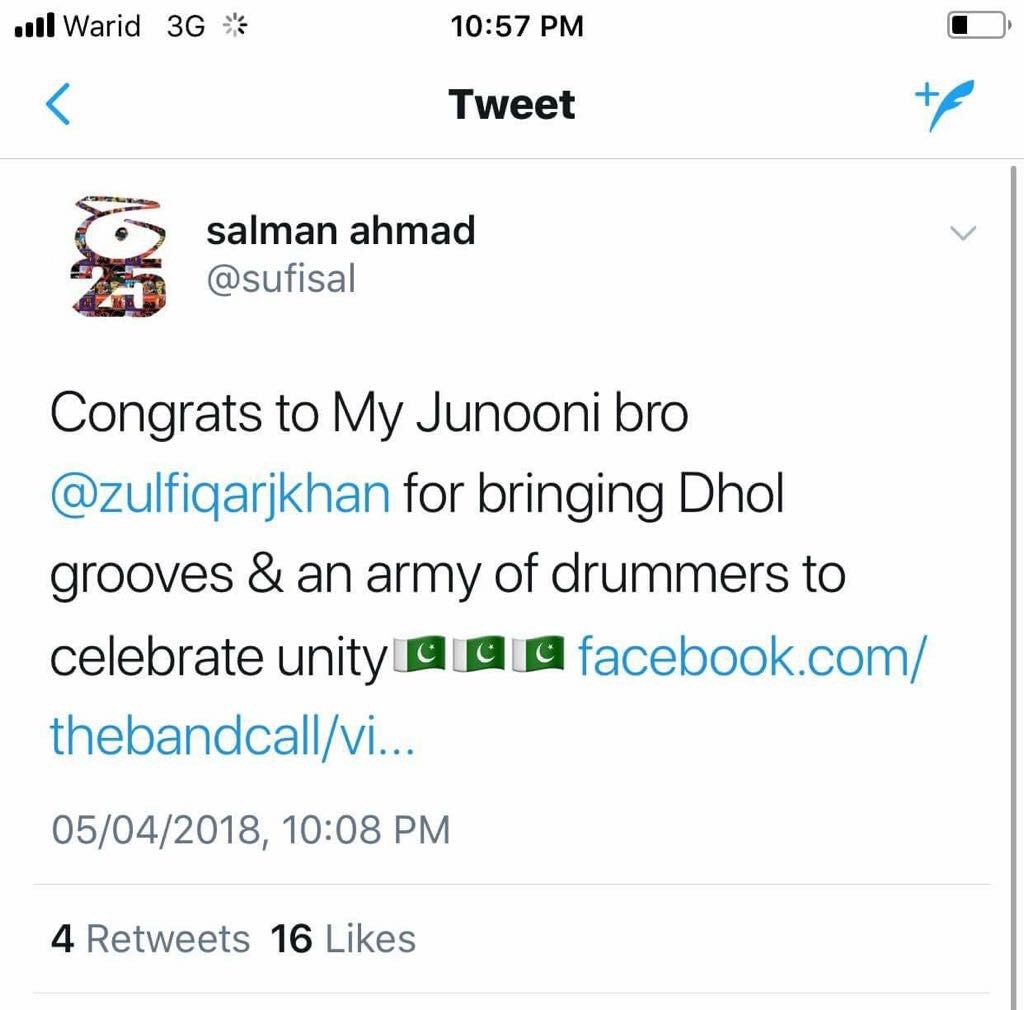 Kamran Akmal Appreciated It Too!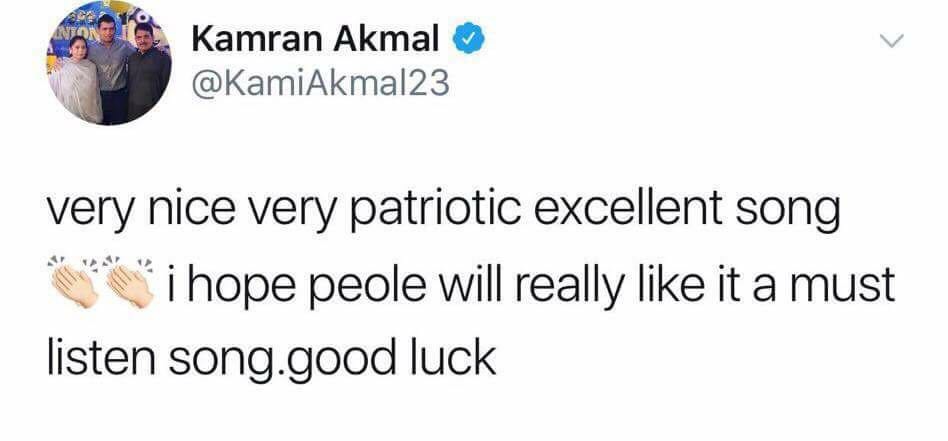 Listen to the song and share your thoughts with us!
Read Also: Money Heist's Season Three Has A Pakistan Reference And Social Media Is Going Insane!