There was a decent time when students were given 10 to 20% discounts while showing their student cards. Eventually, some cafes and restaurants started giving extra discounts to students from different universities or colleges. Now we see how a number places giving out discounts to people with a certain i.e., Ali, Sarah and various more.
While marketing plays an important role in getting all the heads turned in your direction, there is a fine line between being ethical and being promotional. Some eateries may not know how to differentiate on these two bases.
Just Yesterday We Saw a Local Cafe Giving Out Discounts to People Based on their Physical Attributes
The cafe was promoting those who have dimples on both their cheeks.

Today We Came Across a Cafe which is Giving 50% Flat Discounts to Students with an F Grade
Like failing in your class is already an honor to avail 50% discount, right?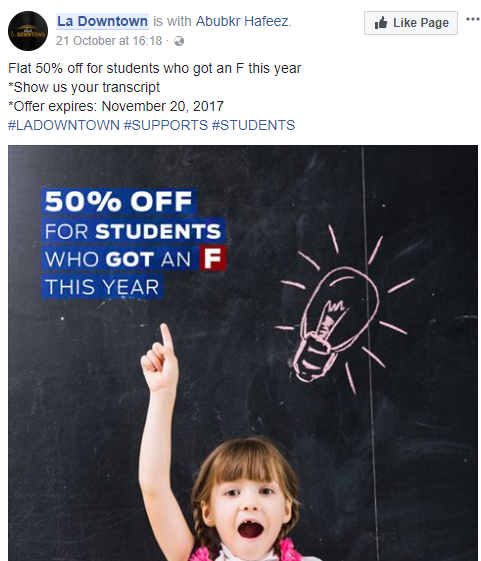 A Lot of Students were Seen Commenting Under the Post As Well – Tag Their Friends as if it is An Honor
While many were seen mocking their friends and sharing how each one of them is equally eligible for a flat 50% discount meal (without any shame whatsoever), Pakistanis felt that the marketing approach by the cafe was brilliant.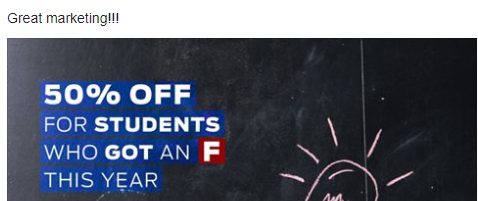 Many were seen praising the marketing minds behind this limited time offer by the local cafe.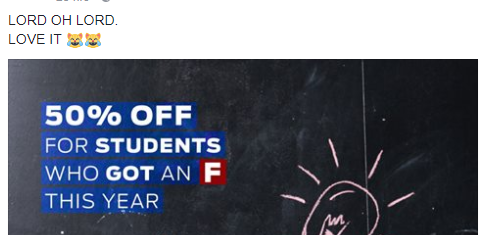 If marketing approaches to poach customers in such a manner continue, we would definitely instill a different attitude in the youth of our country.
We spent hundreds and thousands of our parents' hard-earned money, and we already feel no guilt when we get an F on our transcripts, let alone feel ashamed of cashing it for a 50% discount in a cafe.
Think about it.