CJ Werleman on Wednesday shared a video on his twitter handle account. In the video, A British man was teasing a Pakistani driver, racially profiling him and making remarks that would be considered severely inappropriate.
"You're from Pakistan. You think you're fucking special. No wonder the Indians are bombing you."

A racist British man vilifies a Muslim cab driver, telling him he's "lucky" to be in England. pic.twitter.com/GUCnFZhSHp

— CJ Werleman (@cjwerleman) June 3, 2020
Plight of a Pakistani cab driver
Pakistani Muslims in the UK are stereotyped as lower class and introverted, famous for crime and extremism. Usually, they receive a lot of Islamophobia and anti-"Pakistan" racism. In this particular case, the British man was definitely intoxicated. Moreover, he did not know that the cab driver was recording the ordeal.
Once the racist slurs got more toxic than before, the can driver pointed it out that he was indeed recording the whole incident. However, the drunk British man couldn't care less, but in the end, his video did go viral.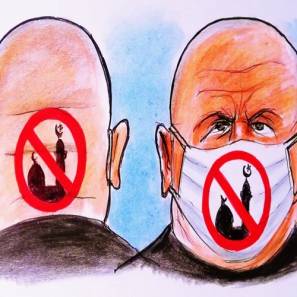 This incident serves as a stark reminder of how Muslims and Pakistanis get to face racism and Islamophobia in the UK. Yes, the scourge exists in many other countries as well, but that does not mean that it should be normalized.
The Pakistani cab driver kept his cool and calm throughout the ride. He even escorted the customer out with respect, not that he deserved any.