Lahore admin has sealed the famous Butt Karahi on Lakshmi Chowk? Why? For violating coronavirus SOPs as Pakistan Muslim League-Nawaz (PML-N) Vice President Maryam Nawaz ate there with her party leaders. They had dinner after the conclusion of a rally in the area.
As per the government SOP's for the COVID-19 pandemic, dine-in is banned at Lahore restaurants and only, the takeaway is allowed.
Police registered five cases against 200 PML-N party workers for violating the coronavirus SOPs during her rally in Lahore. Two of those cases are against PML-N's party leader Maryam Nawaz.
Two cases are registered in the Gawalmandi police station. While Mazang police station, Ichhra police station and Lohari Gate police station have one case each.
Kamaal karhai thi, says Maryam Nawaz
A video of Maryam enjoying 'karahi' had gone viral on social media. Since she has a celebrity persona, many people had gathered around her trying to get a glimpse of the PML-N leader.
The video clip was shared on Facebook and Twitter on Thursday. On Twitter, it also got the attention of Maryam. She also retweeted it with a caption, "Kamaal karahi thi."
Maryam and her party members led a rally in Lahore on Thursday. They are trying to gather support for the upcoming rally of the Pakistan Democratic Movement (PDM). It started from Jati Umrah and moved forward to Data Darbar.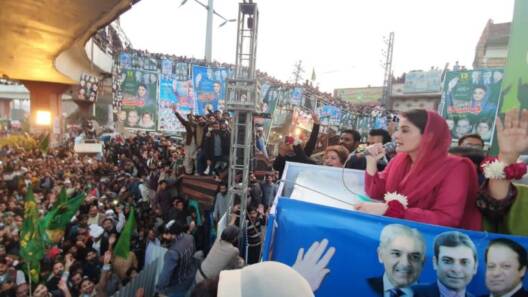 The PDM is an alliance of 11 opposition parties. They expect to hold their protests against PM Imran Khans' government in Lahore on December 13.
The government, however, has not given permission to PDM for holding the rally due to the second wave of COVID-19.
What do you think of this story? Let us know in the comments section below!