Being related to a field where you always have to be in front of the camera and watch every word you say, isn't easy. Where the media has its own perks, sometimes it can serve you with the worst of criticism too. Imagine doing a talk show, a large number of the audience watching you and you mistakenly embarrass your own self, felt it?
The exchange of APPLES!
Well, recently a video clip from a talk show took the internet by storm and people can't stop criticizing. A talk show anchor mistakenly took the gigantic multi-billion dollar technology company Apple Inc as the apple recommended to keep doctors away and it stirred a laughing hysteria on social media. The clip rapidly went viral and was shared numerous times on different platforms.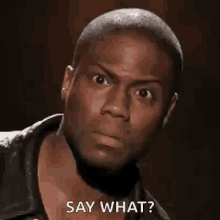 Also read: Mehwish Hayat Nailed The Bottle Cap Challenge But People Are Shaming The Sitara-e-Imtiaz Star Again!
A well-known personality in Pakistan's public speaking industry Qasim Ali Shah does a show named 'Guftufu Qasim Ali Shah k saath' on 7 News where he talks on different topics every day. In an episode, Shah was discussing business in Pakistan and was comparing the country's total budget with the American tech giant Apple Inc. alone. That's when the anchor Bushra Sehreen mistook Apple Inc. as the apple we normally eat and it instantly became a joke over the internet.
As the video was uploaded, the digital awaam started bashing Bushra Sehreen and questioned her intelligence. Some took it as a joke while many called her incompetent of being an anchor and that she doesn't deserve to be on that seat. After receiving major criticism, Sehreen has now stepped in to clarify the matter.
Here's what she has to say!
بات صرف 'ایپل' ہی نہیں بھنڈی اور خوبانی پر بھی ہوئی

گذشتہ روز سوشل میڈیا پر ایک ویڈیو کافی مقبول ہوئی جس میں سیون نیوز کی سابقہ اینکر بشریٰ سحرین اپنے پروگرام کے دوران امریکہ کی ملٹی نیشنل ٹیکنالوجی کمپنی ایپل کو کھانے والا پھل یعنی سیب سمجھ بیٹھیں جس کے بعد سوشل میڈیا پر ان کا کافی مذاق بھی بنایا گیا۔کلپ تو آپ نے دیکھ لیا اور مزے بھی لے لیے لیکن اصل حقیقت کچھ اور ہے!رمیشہ علی کی رپورٹ مزید پڑھیے: https://www.independenturdu.com/node/10746/

Gepostet von Independent Urdu am Freitag, 5. Juli 2019
Bushra Sehreen aka "The Apple Girl" cleared out her stance by telling that this episode is 2 years old and not recent. The mixup of apples was because the topic that day was related to business and Pakistan's fruits. Furthermore, she urged the awaam who called her 'parchi' and questioned her intelligence to do a background check first before criticizing someone.
The tables have now turned and Bushra sure knows how to give a shut up call to people. We wish Bushra all the best for her future endeavors and may she always shine bright.
Liked the story? Write to us in the comments section below!