TikTok star Jannat Mirza and her beau Umer Butt found themselves in a feud with the veteran actor Bushra Ansari over allegedly offending the Christian sentiments. Bushra Ansari has now given a statement about how the TikTok star, Jannat Mirza should have tried to understand her stance and respect her elders instead of getting offended.
Last week, Mirza wore a pendant crucifix around her waist in some videos, offending the Christian community. As soon as she realized that this was a mistake, she removed the clips and apologized for it. Subsequently, Mirza also uploaded a video to TikTok and Twitter explaining her stance.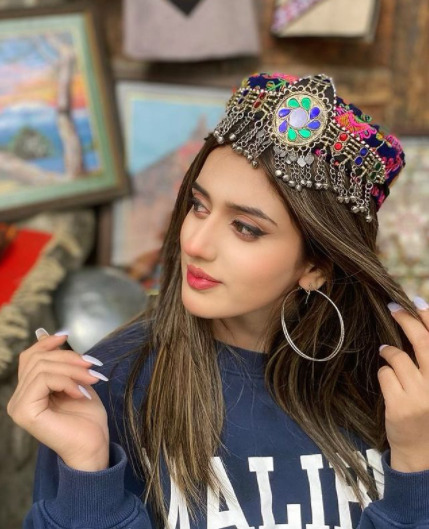 Even though Mirza apologized and took down the videos, the jury was already out on social media. The issue caught the attention of actor Bushra Ansari, who commented on one of the posts featuring her now-deleted video.
"Aik dur fitteh mun to banta hai, in jaahil stars par afsos. Na Islam ka pata na kisi or religion ka [curses are in order for these uneducated stars. They don't know Islam nor any other religion]," she wrote.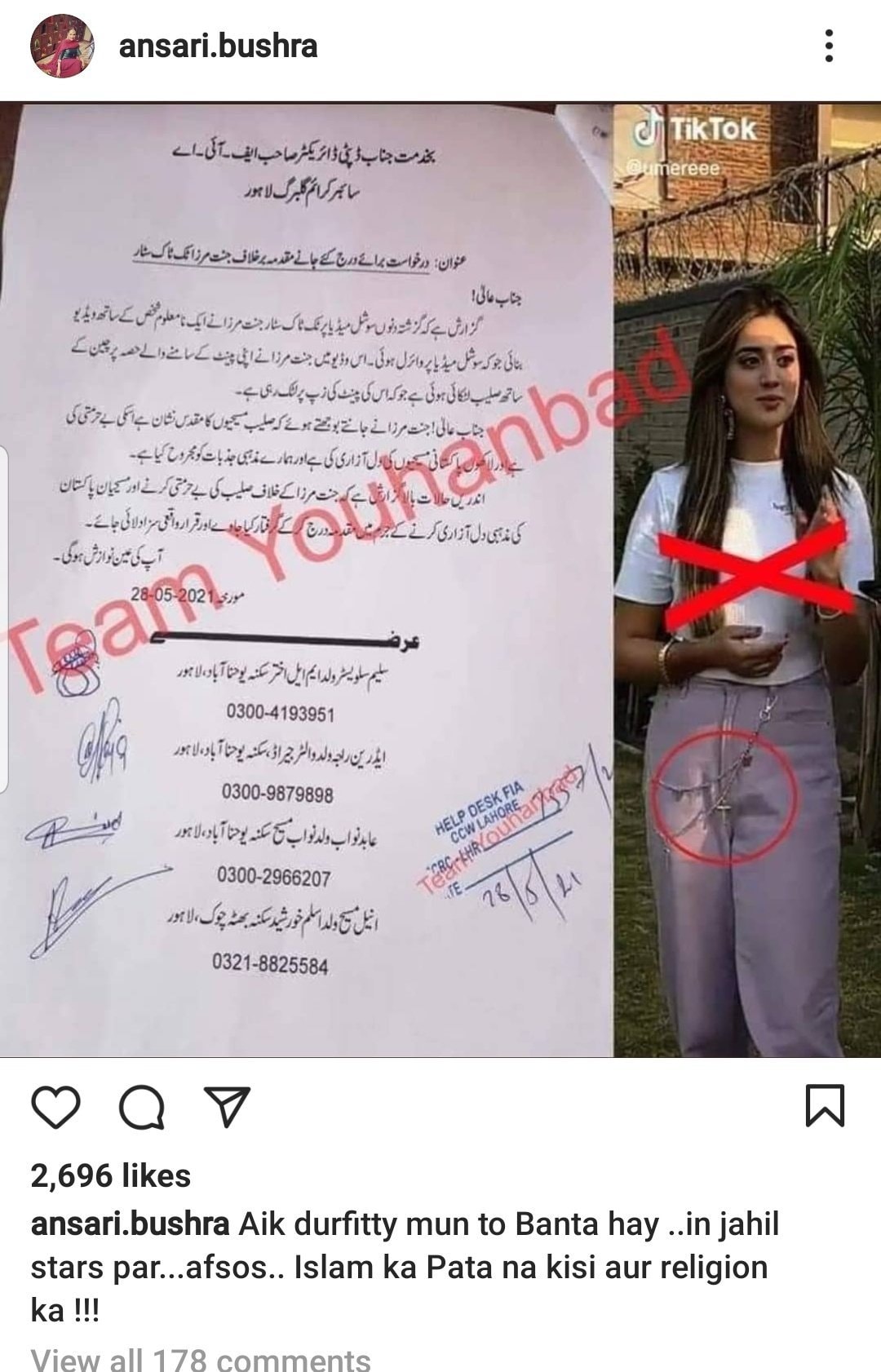 To refute, Mirza then shared the actor's comment. "This is not okay at all!" she wrote. "Please do not judge anyone without knowing anything Amma Jee," added the social media celeb.
Meanwhile, Mirza's rumored beau Umer Butt verbally abused the actor, and said, "You will have to excuse. You have no right to put such posts". If that was not enough, Mirza's sister Alishba Anjum also attacked Ansari in another video. 
Bushra Ansari responds to the verbal attacks
Posting on Instagram, Ansari penned, "Afsos! (Sad!) For everything going around us. I just saw the picture and instantly got emotional about the disgrace [caused] to minorities. Without seeing or knowing that it was Jannat Mirza's unintentional mistake and she had already apologized. I saw it late and just conveyed that Islam teaches us to respect other religions too. This was the point."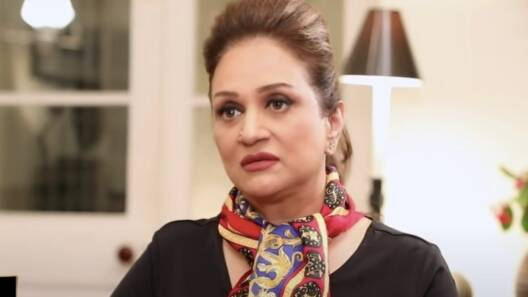 Ansari elaborated that she did not even know Mirza's name. "But when I saw people's comment that she said sorry, I instantly deleted the post," the popular actor continued. "So kids, behave yourselves. It was a confusion exactly like she did without realizing."
"I'm not teaching Islam. But we have to be human and respect humanity. Young kids are going to live and enjoy this life longer than us but you have to respect your elders even if they scold you for your mistakes," the Udaari star, Bushra Ansari concluded advising Jannat Mirza to respect her elders.
A while ago, the veteran star Bushra Ansari also apologized to Amma for using harsh words and overreacting.
What do you think of this story? Let us know in the comments section below.