Careless driving is one of the main reasons for the increasing number of road accidents in Pakistan. In particular, bus drivers and drivers of heavy trucks often drive carelessly on busy roads and highways. An incident of reckless driving was recently evident on Karachi Motorway. A bus driver was caught playing games on mobile while driving on the motorway at a fast speed.
The bus driver was arrested by the National Highway and Motorway police (NH&MP) for playing video games on his mobile phone while driving on the motorway at a very fast speed.
The driver was arrested shortly after video footage of him playing games on his phone while driving went viral on social media. The bus was filled with passengers, one of whom caught the driver on camera.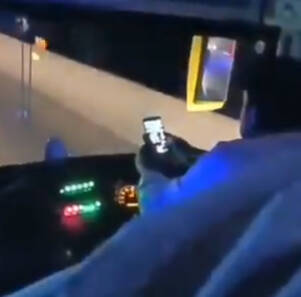 The name of the bus driver is Babar Khan. He was working for Abdul Rehman Movers. The bus was on route from Karachi to Larkana.
There will be zero tolerance policy for negligence, says IG Motorway police
According to a statement issued by the Motorway Police, the Inspector General of National Highways and Motorways Police, Dr. Syed Kaleem Imam, took stern notice of the video. Moreover, the license of the bus driver as well as the route permit of bus no JB 7246 has been now canceled.
The Motorway Police has also notified the public that observers of such acts of negligence and carelessness must lodge complaints on the Motorway Police Helpline. The police department added that a 'zero-tolerance' policy will be enforced against the offenders and that they will be dealt with legally.
Pakistan – A land of reckless drivers
It is evident that the careless attitude of such drivers on roads and highways can be fatal. Their rash driving is dangerous for pedestrians as well as small car owners.
A tragic incident took place this year on the independence day where two teenage boys were killed and three other children injured in a road accident. Reportedly, a speeding car hit a motorcycle near ICI Bridge in the metropolis, in Karachi.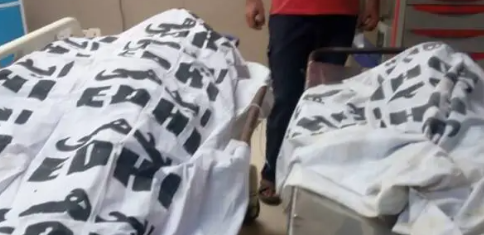 According to rescue sources, a fast-moving car hit the motorcycle with five persons near ICI Bridge. As a result, two boys sustained severe head injuries and died on the spot, while three others injured in the mishap.
In 2019 , a 13-year-old kid driving a Nissan 350Z took a biker's life in Bahria Town Lahore. Even though the kid was not riding a bike, driving a car while being underage is an equal crime.
What do you think of this story? Let us know in the comments section below!