Here is, Mahrukh Ghouri, bashing all those who have mean things to say to skinny people:
'Real Women have curves'
'Men like girls with meat on their bones'
'Bs thori si moti hou jao you'd look perfect'
'Itni skinny hou how will you give birth to a child'
'Flat ass'
'Tights na pehna kro' and bla bla bla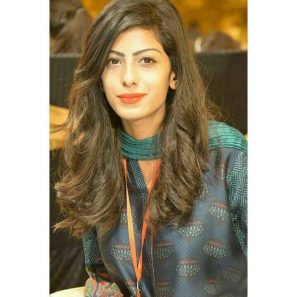 Yes, I am a skinny girl next door who weighs 42Kg which makes exactly 92.5942 pounds yes 42 Kg you must be laughing by now no?
I am Thin. That is it, I am not thin to make you look fat, I am not anorexic, I don't do drugs, I don't smoke, I am not on diet, I don't have a thyroid problem. I HAVE ALWAYS BEEN THIN.
Throughout my life, I have been teased relentlessly for being skinny not just by my school, college or university fellows but often by my teachers and family members as well. At first, I took these statements as compliments lol. I literally thought that maybe people actually admire me being skinny but later I realized that these weren't compliments but were instead mean taunts by every other person, it was gradually shattering my confidence. Each time someone called me anorexic it broke my heart, made my stomach go into knots, and made me go into an absolute fury. 'STUPID, SKINNY AND UGLY' these three words usually described me, now the funny part here is the word STUPID I was called stupid because I talk a lot, I have always been very humourous and whenever someone bulldozed me with these mean comments I used to laugh them out though it broke my heart from inside, so people labeled it very well as 'STUPID' because I am a jolly person and a blabber. funny no?
Every day I used to google 'How to get fat' ' How skinny girls can gain weight' I tried every other recipe, from those milkshakes to the medicines which increase the appetite. And when nothing worked well I started googling 'How to face bullies' this is how hopeless I got.. I felt tapped out mentally, physically and emotionally. It took almost two decades for me to grow up and out of that mentality, to stop trying to force-feed myself or please others. I explored every nook and corner, searching for long lost parts of me, parts that hadn't been seen in quite some time.
so Hey all those bullies! look what I am today! maybe still petite but someone who has grown out to be strong women, someone who is not just studying but working as well, and I owe it all to you! I have learned how to face myself without fear, but rather with a growing sense of maturity that helped me to look beyond my pain and start to become aware of yours.
Read Also: Here's Why Being Skinny Makes Me Cooler Than You
You see, we humans are merely a reflection of one another.
For you to project words so broken and so laced with anger, you had to have been battling your very own storms within.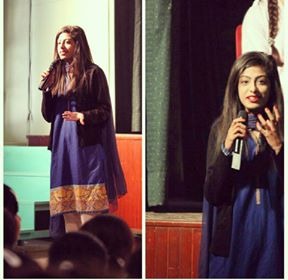 Genuinely happy people don't pull others down, and for that, you have taught me the art of compassion.
You have taught me how to connect fully with others from all walks of life; I look around me, and I see beyond the superficial, the carefully put up walls, and I see something else:
I see that behind every face, behind every pair of eyes filled with experiences, there is a story to be told, if we just took more time to stop and listen. Because I have faced this, I know how it feels when yo come back home and lock yourself in the washroom for hours crying because people find you ugly or they don't respect you for who you are. I was actually sitting at a restaurant a few months ago when a woman who was almost overweight walked passed me and jokingly told me I should put some meat on my bones. It took everything I had not to ask in the same jest if she'd like to donate some of hers.  I can even write a full poem on you
MOTA PAIT SARAK PE LAIT
GARI AYI PHAT GYA PAIT
GARI KA NUMBER 48
MOTA BOLAY HAYE MERA PAIT..
But I won't say this to you because that is the difference between you and me. Perhaps, if you weren't so busy regarding my shortcomings, you'd find that I do possess redeeming qualities, discreet as they may be. I notice when the sky is blue. I smile down at children. I laugh at any innocent attempt at humor. I quietly carry the burdens of others as though they were my own. And I say 'I'm sorry' when you don't. I am not without fault, but I am not without goodness either. I am a student, a public speaking trainer, and a motivational speaker. I am making a difference by educating children unlike you.. so buzz off bullies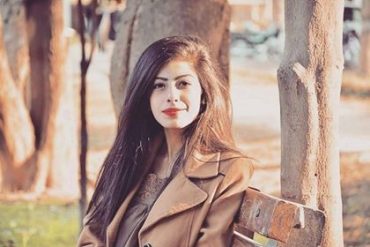 We are living in a world where girls are glorified for having big butts, Artist Meghan Trainor slams skinny women in her top single All About That Bass, while simultaneously uplifting curvy women. She sings "every inch of you is perfect." Yes, it is! But that is true for skinny girls too.  Can we just stop setting beauty standards
This is going out to all my beautiful girls out there facing bullies, genuinely love yourself. Self-love is powerful and it's the best love that you will ever have. When you love who YOU are, your life will be happier.
This was massively enlightening!
We thank Mahrukh Ghouri for saying out these amazing words. She surely has played an important part in changing the mindsets of our society.