Nowadays there's one word roaming all over the place and because of that particular word many celebrities are facing big suspensions or losing brands.
"Antisemitic!" Basketball star and key guard of Brooklyn Nets Kyrie Irving has been suspended by the team without pay the team announced Thursday, following a controversial tweet last week in which Irving appeared to support a documentary film that contains antisemitic ideas.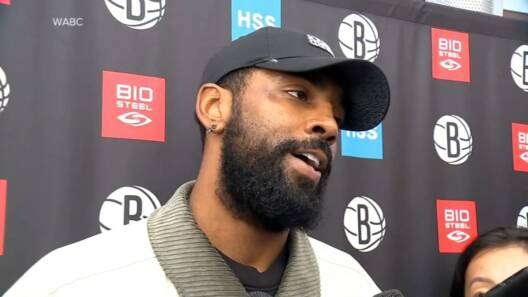 And in during Nets conferences, Kyrie also refused to condemn antisemitism.
The suspension will last "no less" than five games. Brooklyn Nets released a strong statement on Kyrie's suspension and stated that won't tolerate such anti-Semitism.
Brooklyn Nets Suspend Kyrie Irving & Release A Statement
Brooklyn Nets is considered as one of the biggest Basketball teams and contains some of the great stars in the team. Kyrie Irving no doubt is the most senior and star guard on the team.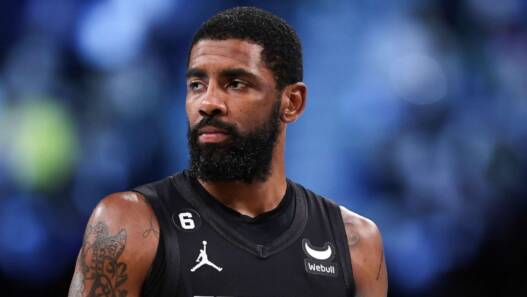 Nets decision although didn't get appreciation from Kyrie or say basketball fans. In a statement, the organization said that it came to the decision after "repeated attempts to work with Kyrie Irving to help him understand the harm and danger of his words and actions, which began with him publicizing a film containing deeply disturbing antisemitic hate."
The team added that it was "dismayed" by a media session Thursday during which the 30-year-old Irving was asked by reporters directly if he held any antisemitic beliefs.
"Kyrie refused to unequivocally say he has no antisemitic beliefs, nor acknowledge specific hateful material in the film," the Nets said. "This was not the first time he had the opportunity — but failed — to clarify."
Unfit To Associate With Nets
The team further stated, "Accordingly, we are of the view that he is currently unfit to be associated with the Brooklyn Nets," the team wrote. "We have decided that Kyrie will serve a suspension without pay until he satisfies a series of objective remedial measures that address the harmful impact of his conduct and the suspension period served is no less than five games."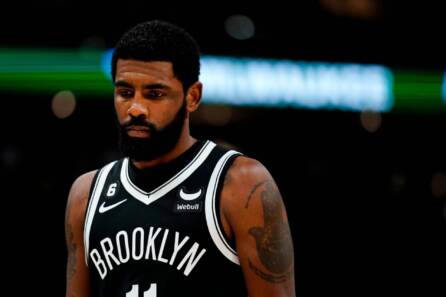 It all came when on Thursday, after NBA Commissioner Adam Silver said in his statement that he was "disappointed" that Irving didn't offer an "unqualified apology and more specifically denounced the vile and harmful content contained in the film he chose to publicize,"
Recently Adidas cut its ties with the famous rapper and writer Kanye West over his antisemitic remarks, which made him drop down from the richest people in the world.
What do you think of the story? Tell us in the comments section below.