Weddings in India are known for their extravaganza and a hearty dose of humor, drama, and suspense. If anything, Indian weddings are never short of action. We bring you one such video from a wedding that has gone viral on social media, wherein the bride's sister is seen kissing the groom on the wedding stage.
As we all know, brother-in-law and sister-in-law relationships are filled with teasing and leg-pulling, and they are a special bond unlike any other. Of course, a wedding needs some fun and mischief as well! During this particular wedding, however, the bride's sister got a little too adventurous and suddenly started kissing the groom. Yes… that actually happened!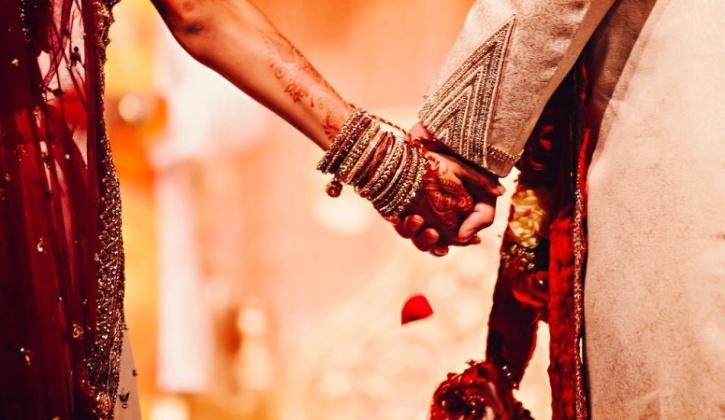 In the video, the bride and groom can be seen on the stage, as guests and relatives click wedding photographs. As everyone watches, the bride's sister suddenly kisses the groom, shocking them all. In the background, a superhit Bollywood song Mehndi Laga Ke Rakhna is playing.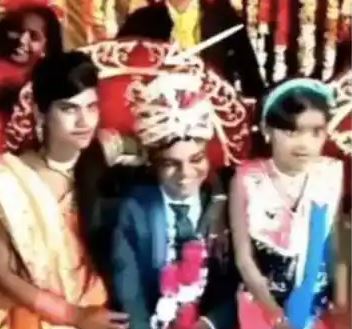 The hilarious video has been viewed by thousands of people and is going viral on social media.
Check out the viral video!
The video has drawn plenty of reactions with many left dumbstruck as to what really happened. While it is making many laugh, others are wondering why she kissed him? Was it some kind of prank? Can you even imagine such a thing happening in Pakistan? LOL!
Wedding season is in full swing across the country, many marriages are taking place under the shadow of COVID-19, and many dramatic stories are emerging. Last year, a bride tested positive for the coronavirus just hours before her marriage.
However, the couple decided to go ahead with the ceremony. The wedding happened in the courtyard of the COVID-19 quarantine center in the state of Rajasthan. They wore their protective gear giving it an otherworldly feel. The ceremony happened under a bright red canopy and in front of the holy fire. The bride and groom exchanged garlands wearing matching blue hazmat suits, visors, and face masks.
A 22-year-old bride from India walked out and called off the wedding ceremony after her groom and his band of guests, the baraatis turned up drunk at the venue and tried to force her to groove to the music on stage before the exchange of vows on Saturday.
What do you think of this story? Let us know in the comments section below.