Many girls dream feverishly about their wedding, even those with no groom or a bae in sight. They start dreaming about their wedding day from a very young age- the beautiful dress, dolled up makeup, the luxurious decorations, the huge reception, and all the undivided attention. Sure, the groom is also a part of the picture but not the crux of it.
In fact, many of them even plan their entire wedding before they graduate high school. The only piece missing in the puzzle is the right guy to be their groom on the 'big day'.

Interestingly, this is nothing new. We see so many celebrities getting hitched every now and then, donning drop-dead gorgeous wedding dresses of renowned designers. Not only that but also the decorations of their venue takes our breath away. Seeing all the glitz and glamour, girls begin dreaming of their own wedding.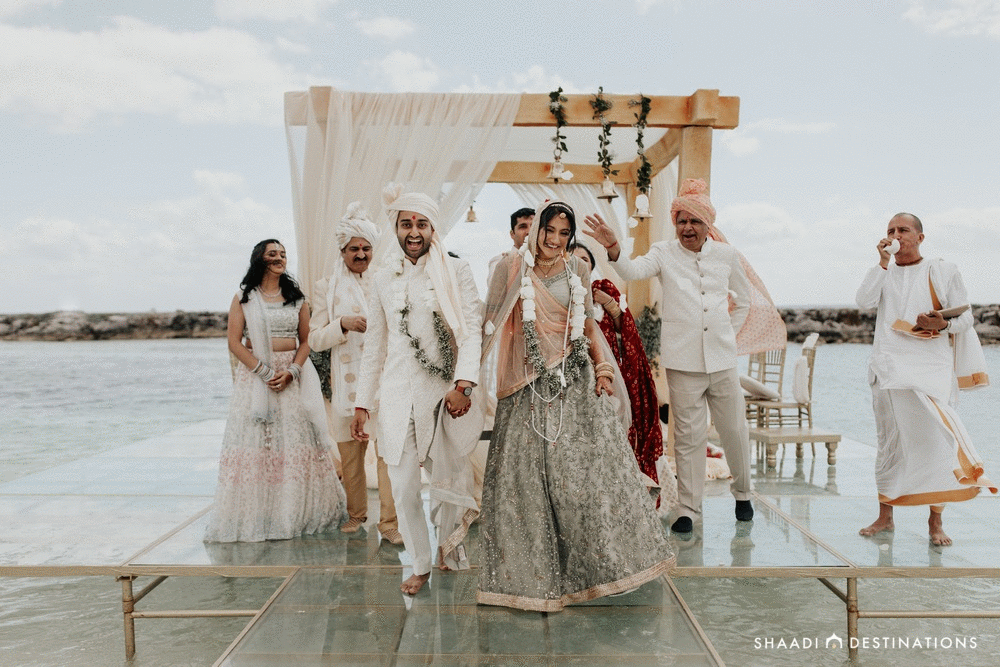 We have often come across a number of memes where girls say how they want a wedding just for the pictures and to doll up. You will be surprised to know that many actually get hitched for this very reason, but well they can't really get away with not getting a groom, can they?
Recently, a video surfaced on social media where a bride could be seen being all about herself at the wedding. While the groom tried to be all lovey-dovey with her, she went on to ask him to step off her dress. And oh, the change of his expressions is just drastic!
Watch the video here. LOL!
So rude, don't you think? Take a breather, girl! Given that they are sitting on a stage and being filmed and looked at by many, can you even imagine how embarrassed he must have felt? Nonetheless, as it appears, he handled it pretty well and probably moved on.
Here's how the netizens reacted to the video
This is the attitude you get when your marriage is arranged, one said. LOL!
Poor guy…
Um, okay…
What does this have to do with feminists? LOL!
We second!
Recently, as soon as the pictures of Jalal and Sons' mehendi event surfaced on the Internet, netizens were left jaw-dropped. It was an extravagant and elaborate event!
Read More: WATCH: This Faisalabad Couple Made Their Grand Wedding Entrance On A BOAT!
What do you think of this story? Let us know in the comments section below.