Every time we think that the brides and grooms have exhausted all their ideas on how to make an impression at their wedding receptions, some couples come up with new, inventive ways to make an entrance. on a fancy swing-like platform. Once again, a grand entrance by bride and groom turned out to be an epic fail or we can say an epic fall from the swing.
By now, we have seen countless videos of couples making their entrance into the wedding venue. While some are fun, others just come off as more silly than impressive. They all plan on giving their guests an unforgettable experience with a unique entrance.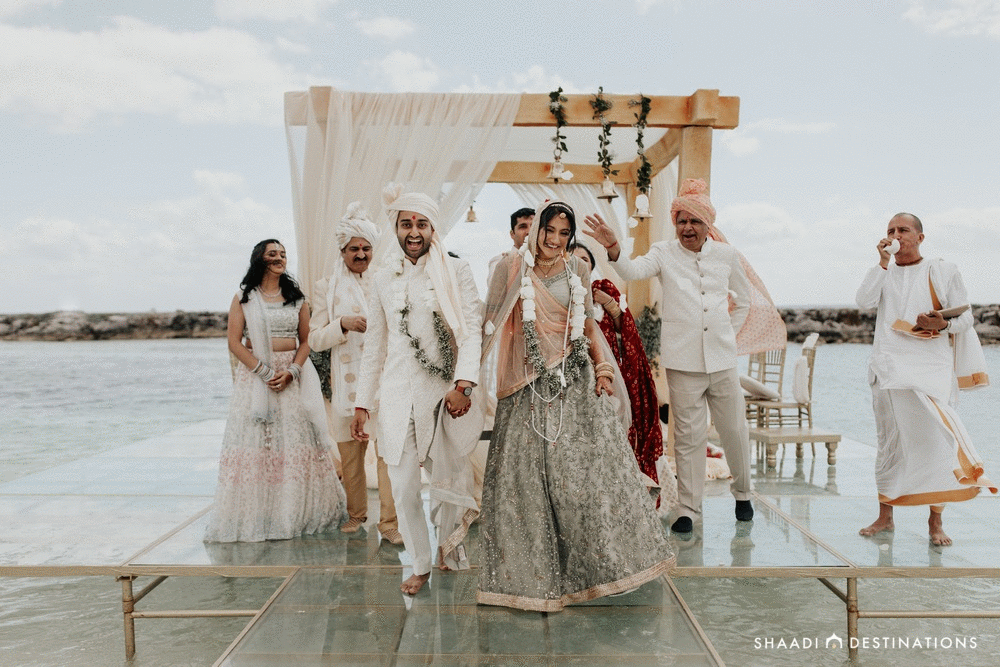 From the traditional palanquins to scooters and swings, we have previously seen couples making an entrance on almost everything. However, one such grand entry recently failed miserably as the bride and groom fell from a swing.
A couple chose to descent on the stage riding on a metal globe, supported by a huge crane, only to fall off from the structure. The video of the awful moment went viral on social media.
In the video, the pair was seen standing on a circular platform. Meanwhile, backup dancers were seen performing on the stage. As the platform was lowered using a mechanical crane, the rope supporting the structure snapped. It was then seen crashing to the ground.
The couple was seen tumbling to the ground from a height of about 12 feet, leading to chaos and commotion. Guests and family members were seen rushing to the stage to help them. The tragic incident took place in India.
Take a look at the video
The bride and groom did not receive any grievous injuries as they fall from the swing reportedly but had some minor scratches.
Gone are the days when wedding entries or stages were not a huge affair, just a simple song in the background as the bride walks in instead of flying in with the groom on a swing as the guests await. In the era of themed weddings, it is now common to see brides and grooms make grand entries at their wedding venues by arriving on chariots, rotating platforms, and swings.
A similar incident took place last month wherein the bride and groom sat on a fancy swing-like platform that hovered over a table. But unfortunately, the entrance took a disastrous turn when the couple fell from swing.
A couple in Faisalabad previously outdid all the grand wedding entrance ideas as they got a special rectangular pool made for their entrance. Their boat dreamily drifted into the marquee and for a moment everyone held their breaths in awe.
What do you think of this story? Let us know in the comments section below.