During the Rhythm Festival on Sunday, a brawl erupted between a group of men at Lahore Royal Palm where the big music event was being held.
Despite the delight of such big concerts, they can also be dangerous, as thousands of people attend. Incidents often occur at concert venues. Unfortunately, fights are not uncommon at concerts, since the combination of large crowds and loud music can inevitably cause catastrophes.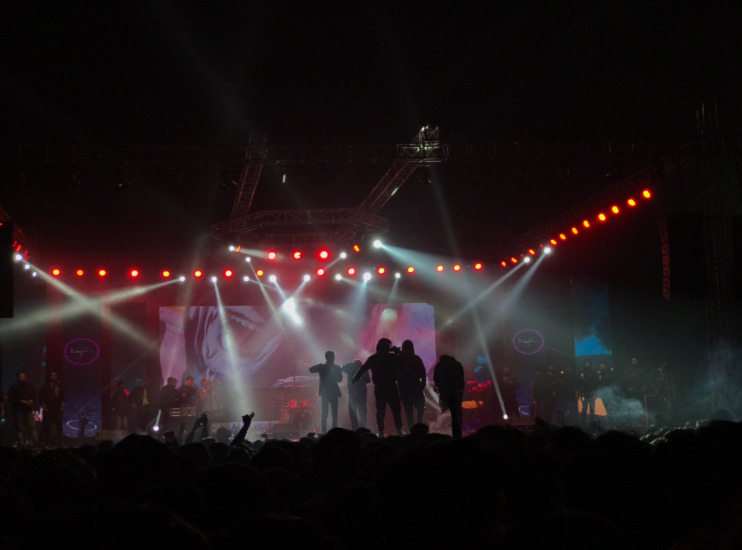 The adrenaline rush of a concert often leads to something as simple as the exchange of inappropriate etiquette into a fight. While violence and tragedy can occur at any type of concert where people get rowdy, this brutal stretch comes at concerts where hip hop music is infused with hard-partying and alcohol-themed, extreme tracks.
Somewhat similar brawl happened at the Rhythm Festival that took place in Lahore on Sunday. Young hip hop singers including the Young Stunners (the rap/hip-hop duo consisting of the vocals of Talha Anjum and Talhah Yunus) and Hasan Raheem performed at the live concert in Royal Palm.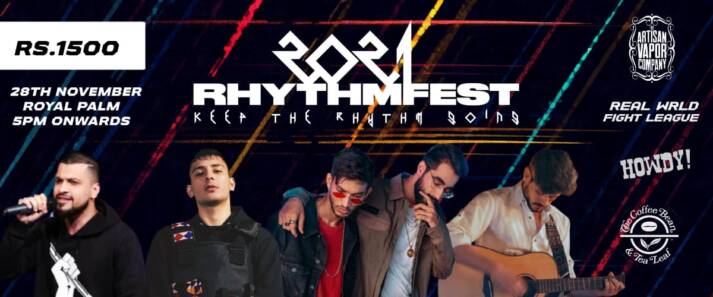 Attendees were charged Rs1500 each for the music festival that was scheduled to begin at 5 pm. In the midst of the concert, a video emerged of a group of men beating up another man on social media, which quickly spread online with people calling out those who were involved. Meanwhile, the Young Stunners can be seen performing in the background of the fight video.
Have a look a the video
The reason behind the fight is, however, unknown.
In addition to fights at concerts, harassment is also quite common due to the dense crowds. It may be recalled that the most anticipated Solis festival was canceled in Islamabad last year after a series of horrific incidents that occurred during the event. It was crashed by rioters and a platform even broke, injuring many audience members. Few harassment incidences were also reported.
Several people were hurt when the VIP stage collapsed mid-show due to overcrowding. Sexual harassment cases, fake ticket sales, and mugging attempts were also reported during the show. In fact, rumor had it that one death also took place due to the stampede.
The organizers reportedly shut off the music and lights in an effort to get people to leave. Many videos surfaced on social media show people in the crowd throwing bottles and other projectiles at the performing DJs. Similar scenes were seen during a Solis event in Lahore a year before that.
What do you think of this story? Let us know in the comments section below.