British Boxer Amir Khan recently expressed his desire to enter Pakistani politics. He also asked his fans for advice. Inspired from Manny Pacquiao, Khan aspires to do the same for Pakistan.
Khan is a British national but he hails from a Pakistani Punjabi family. The boxer is also a known philanthropist. He works for many causes around the world including Pakistan.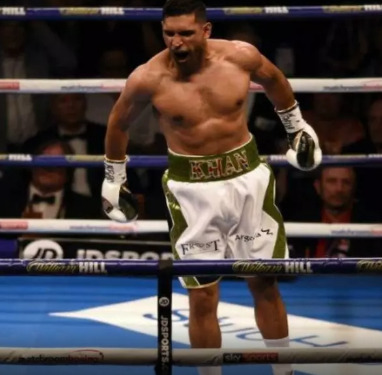 On October 20, Khan shared his views on his official twitter account. In a series of tweets, the former unified light-welterweight world champion shared his thoughts. Khan also asked his fans to lend him a piece of advice for joining politics.
Many of Khan's fans and followers provided their advice to the boxer. Most of them said that he should not enter Pakistani politics. However, some followers did encourage him and said he is more than welcome.
Amir Khan changes decision after discussing with his team
In a recent tweet, Khan expressed a change of ideas. The boxer said he does not want to enter Pakistani politics. He further said that the country is already run amazingly by PM Imran Khan and has faith in him.
Amir further said that he prefers to continue his charity organization by the name of AK Foundation. He wants to serve people in UK, Pakistan and other parts of the world.
The decision of boxer Amir Khan not to join Pakistani politics was respected by his followers. Many of them said its wise of him not to join politics. Rather he should focus on his career and charity work.
Amir Khan weighing up his career options after Boxing
The 33-year-old has not fought since his last match against Billy Dib in Saudi Arabia back in July 2019. However, he has not formally announced his retirement yet.
Throughout the match, he displayed speedy decisions timed with a perfect flow, giving his opponent zero opportunities for a blind spot. It did look that the fight was entirely one-sided, as Khan made sure to retain his dominance through the display of swift and powerful moves.
All Dib could continue to do in the third round was defend himself because the power dynamics between the two seemed to be quite huge. In the end, Dib reduced to the floor because of the constant blows in the fourth round, and Khan was crowned as the winner.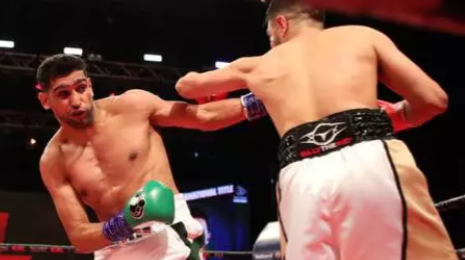 It is evident that the former champion is exploring all his options for the next stage of his career. He was recently announced as president of the World Boxing Council's Middle East division.
Khan also runs a boxing academy in his name in Islamabad. In early October 2020, the boxer hosted a rare pro-boxing night at his facility. It featured local and international talent.
What do you think of this story? Let us know in the comments section below!