If you see anyone on the media talking about someone's marriage life, then be sure that it's Amir and Faryal because their marital life problems have been making the headlines since long. It was told by Amir's friends that he has been living in a bad place and desperately want to leave Faryal but is bound, due to his reputation. Yet, Faryal claimed that she is the only one who can divorce him as she has so much dirt on him. However, as we all know, the couple seem to have been separated after a long series of tweets, statuses, and insults.
Faryal moved on quick. Always mentioned to me how much she wanted to be with another guy, from all people another boxer ? @anthonyfjoshua pic.twitter.com/1GBAQnvzMC

— Amir Khan (@amirkingkhan) August 4, 2017
Oh, the drama…
So me and the wife Faryal have agreed to split. I'm currently in Dubai. Wish her all the best.

— Amir Khan (@amirkingkhan) August 4, 2017
But how can their story not have a twist? So, here it is. Amir Khan recently has been hitting on a Pakistani model Alyzeh Gabol, as a lot of people have noticed him of adoring her beauty a little too much by continuously commenting on her pictures and calling her "cute". Along with that, the boxer also started a flirty chat with the model on her Instagram page. If you haven't noticed it yet, then here you go.
FARYAL IS CUTE TOO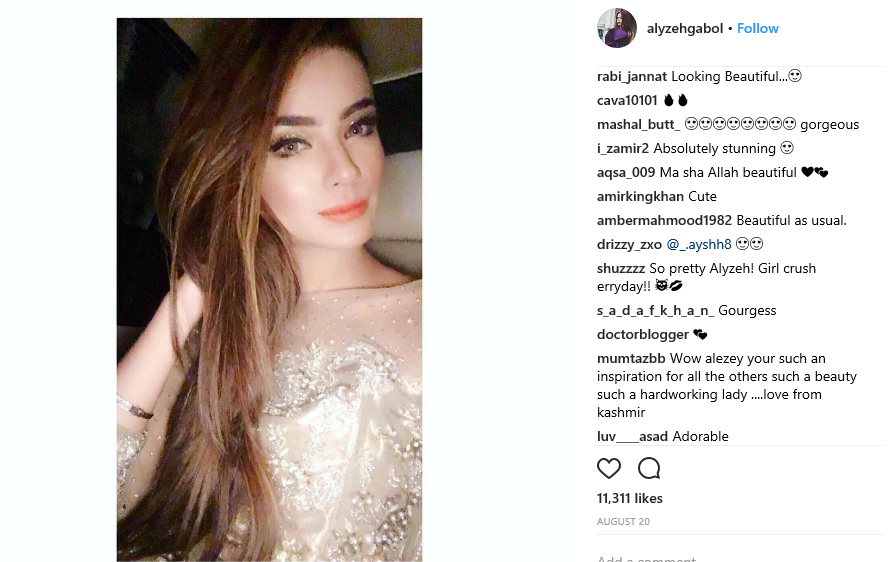 IS SOMETHING COOKING?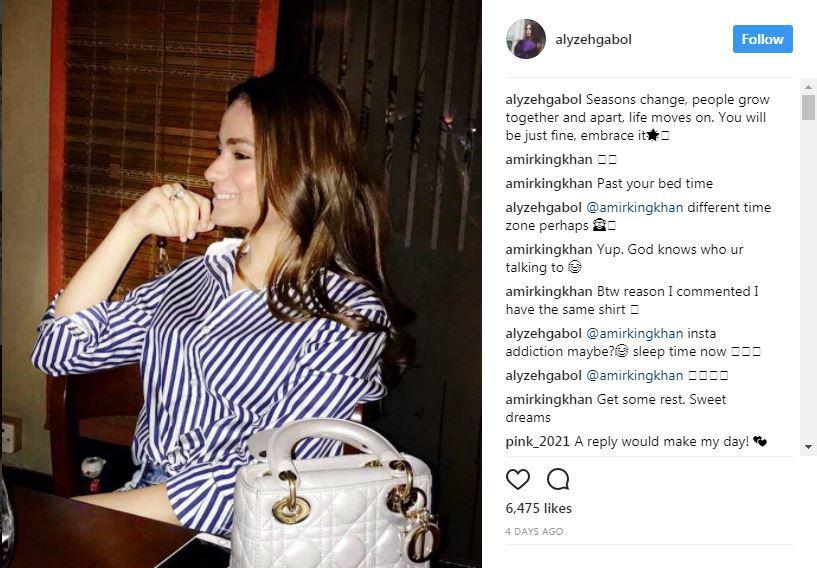 SINGLE AND READY TO MINGLE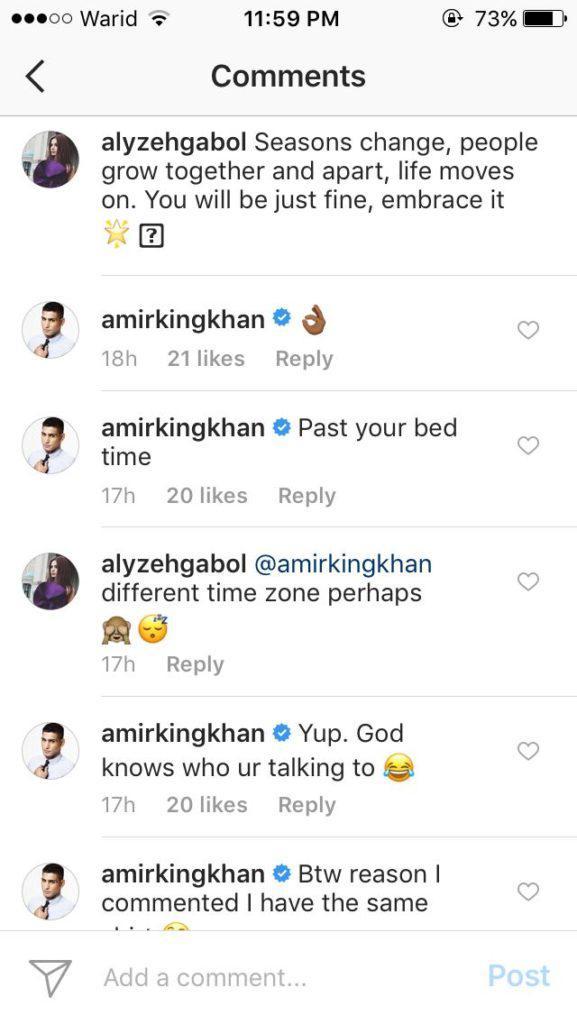 NOW HE MOVED ON QUICK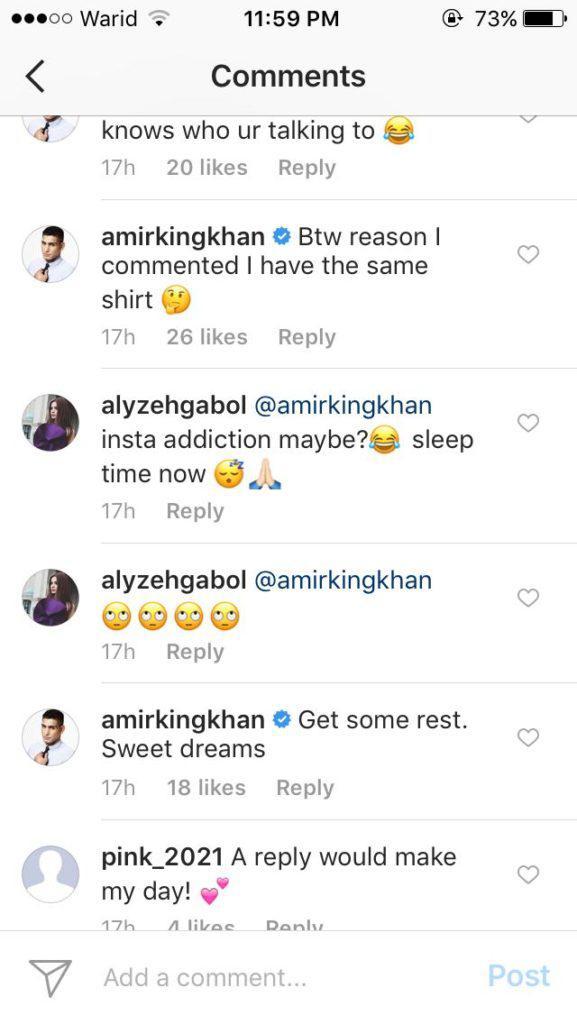 Immediately after the fans noticed Amir khan being all lovey dovey with the model they started to barge in with tons and tons of angry message for the boxer for using women to make his wife jealous.
BURN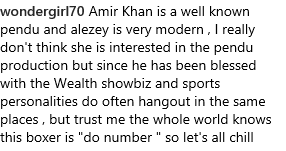 WELL, WELL…

LET US ALL WAIT AND WATCH

The couple needs to understand that they should probably consider solving their problems at home instead of using the social media for it especially when you are on your way of being a family of four instead of three. Comment down below to let us know as to what's your take over this and don't forget to like and share the article.