British Pakistani boxer Amir Khan has been banned for two years after the revelation of the anti-doping test. Consuming a prohibited substance during the fight against Kell Brook in February 2022.
The former light-welterweight champion tested positive for ostarine.
Even after the news broke on the internet, the boxer himself accepted that he broke anti-doping rules but said it was not intentional.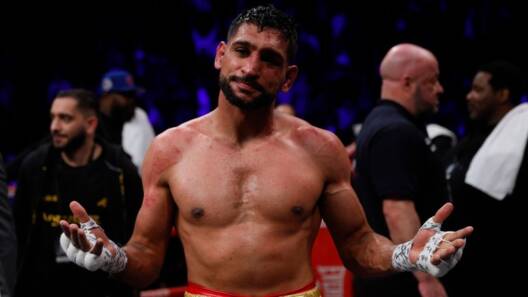 An independent Tribunal stated, "deliberate or reckless conduct" by the 36-year-old.
"I've never cheated," Khan told Sky Sports News. "But I've got a two-year ban now, which is quite strange and funny because I'm already retired anyway.
Boxer Amir Khan Banned For Two Years
UK Anti-Doping said Khan, 36, returned a positive result for the anabolic agent ostarine after losing to Brook in Manchester on February 19, 2022.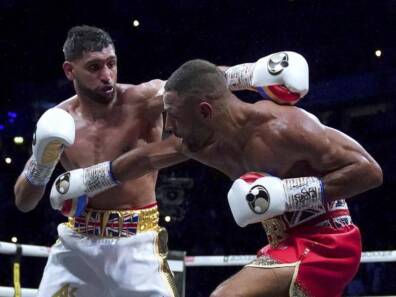 A UKAD statement said: "Mr. Khan's two-year ban is deemed to have commenced on April 6, 2022 (the date his provisional suspension was imposed) and will expire on April 5, 2024."
Amir Khan last year in May announced his retirement and left the ring forever.
When international publication Sky News asked him about the verdict, Khan was defiant, replying: "I have never cheated.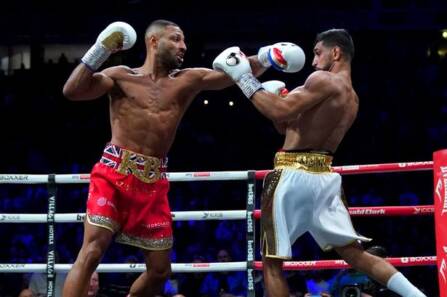 "I am a retired fighter. You can see by my performance against Kell Brook [that it] wasn't the best. I lost the fight. If I went in there and knocked Kell Brook out it is different. I have never cheated in my life, I am the one who wanted the testing done.
I Have Never Cheated, Amir Khan
Amir Khan further said that "The amount that was in my system could have come from shaking peoples' hands. I don't know what the drug was in my system. I will give my views, but, as I say, I have never cheated in my life. I would never cheat. I am a retired fighter, and I have got this two-year ban now, which is quite strange. I have already retired anyway. No comeback plans at all."
An independent Tribunal accepted Khan's argument and imposed a two-year ban, rather than a more severe four-year suspension, from all sports due to "strict liability".
"Strict liability means athletes are ultimately responsible for what they ingest and for the presence of any prohibited substances in a sample," UKAD chief executive Jane Rumble said.
Amir Khan had a fabulous career as a boxer, he fought 40 fights of which 34 he won and six he lost. In 2019, he bravely defended WBC International Welterweight Title against Billy Dib.
What do you think of the story? Tell us in the comments section below.