In recent years, numerous incidents of workplace harassment have been reported by women in Pakistan. Many have even faced unanticipated advances by their male counterparts, bosses, and colleagues. Here comes yet another case wherein an employer in Islamabad asked a woman seeking a job if she would be willing to give him 'physical' favors.
As much as one would like to dismiss this notion, it is almost impossible to not acknowledge the fact that many men are surrounded by a culture that reduces women to sexualized objects, which normalizes female colleagues in a less than professional manner.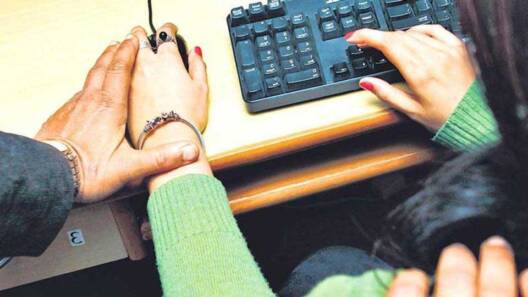 As it appears, there are intense issues of entitlement coupled with power and control. More than often, these go unchecked and lead to situations where men feel it to be perfectly fine to engage in this kind of behavior.
Taking to Halaat Updates, a woman wrote, "There are many cases like this in Islamabad. It is impossible for a woman to survive in a society full of beasts. Now I get why it is difficult for females to get a job. They don't hire you for your skills and hard work."
"They hire you so you can 'take care 'of them," she added. "I am pretty sure that this man has a history of such shameless acts. No idea how many females go through this every day and tolerate them without raising their voices against them." In addition to this, she shared a couple of screenshots of her conversation with the employer-to-be.
Check it out!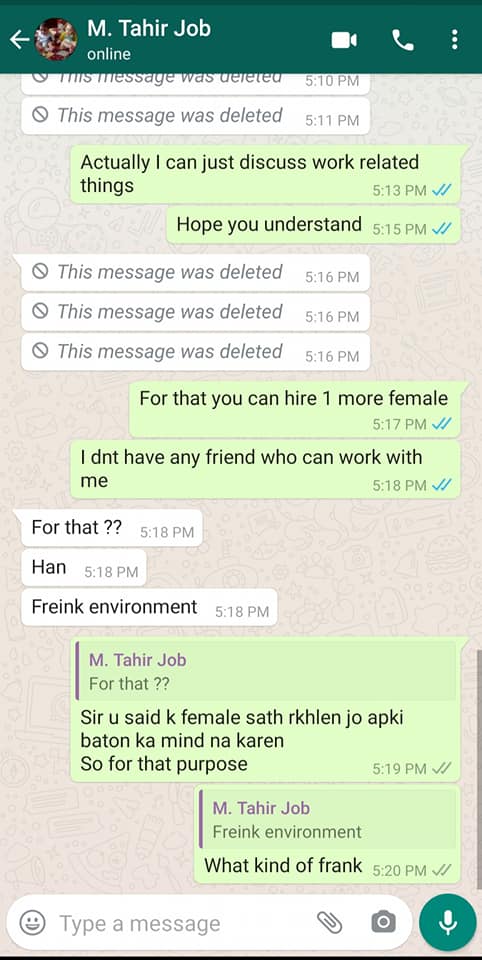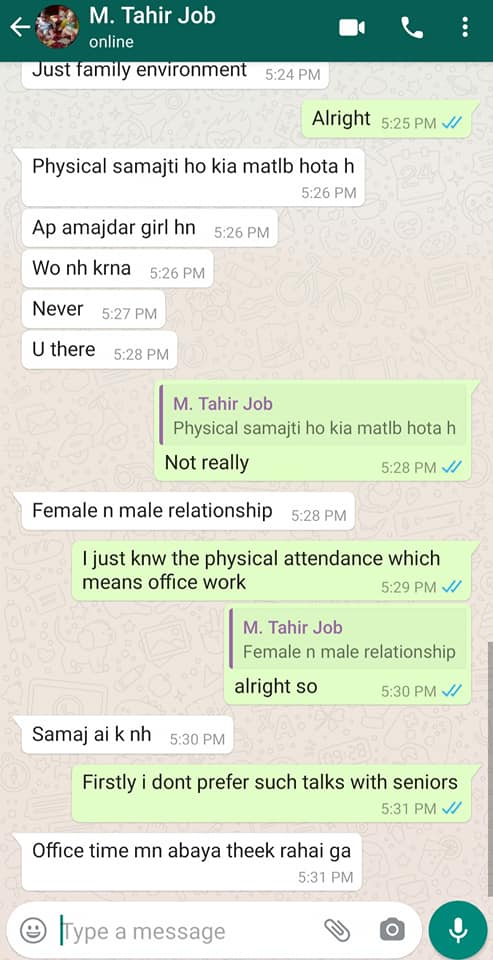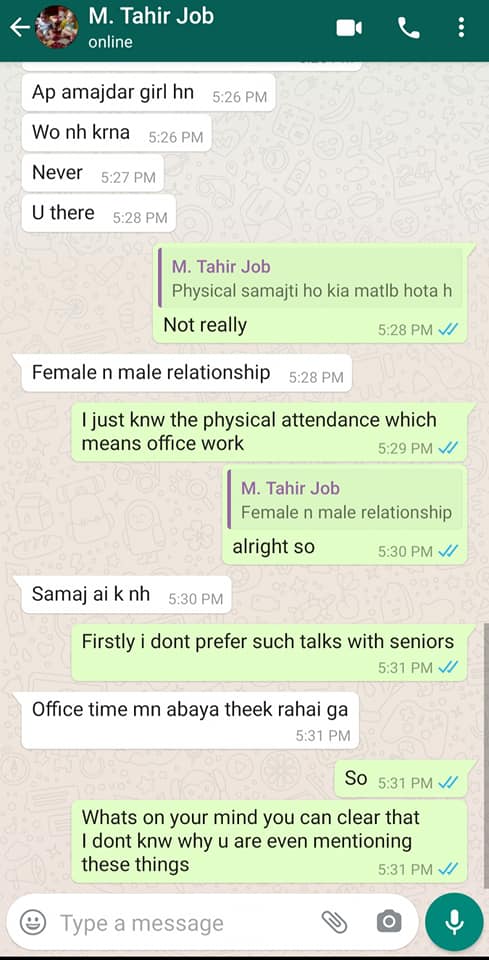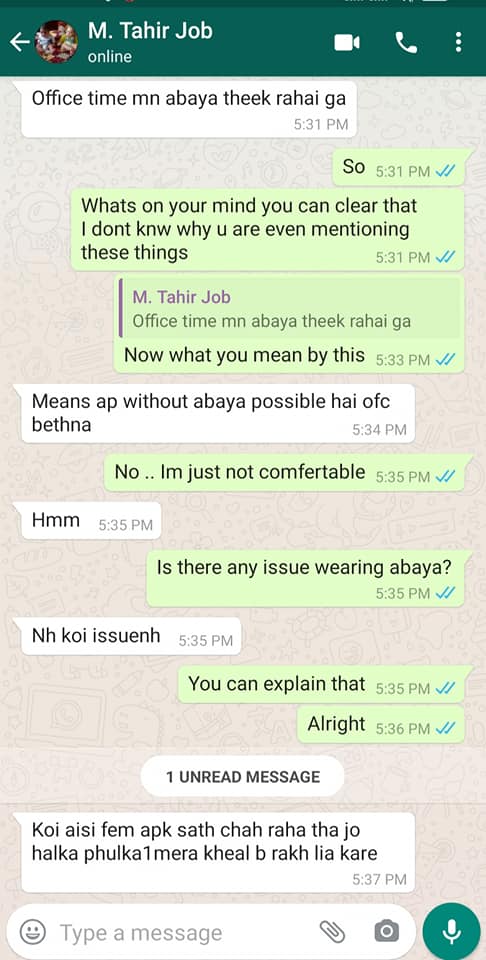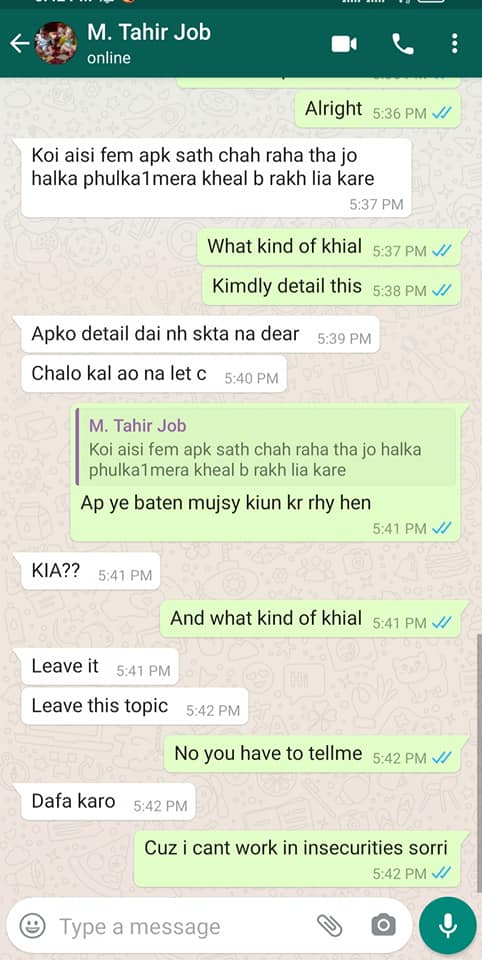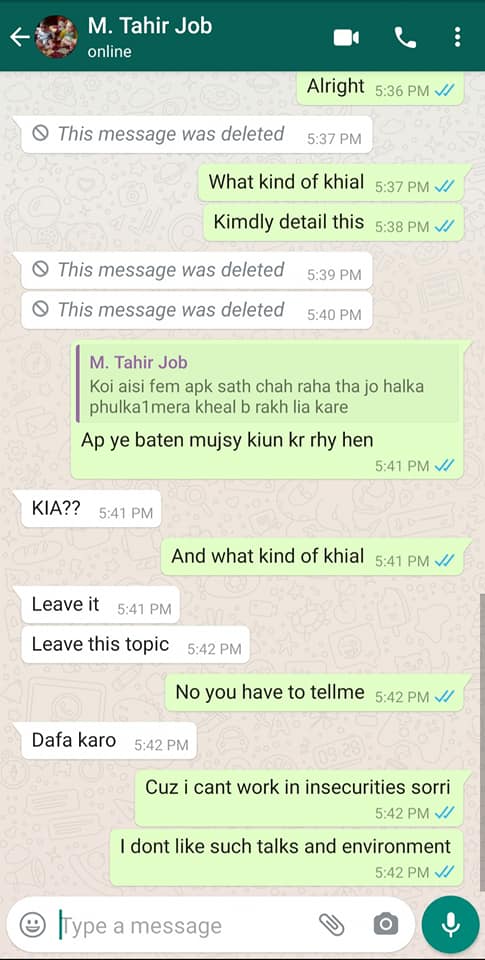 Sadly, this is not an isolated case. You would be shocked to know that last year a woman called out different men for approaching her on the world's most preferred 'professional' social networking website Linkedin. She was of the opinion, that even the most educated people on the network approach women without their regard and converse in casual conversations.
Being a highly patriarchal society, harassment has been a prevailing issue in Pakistan for a long time. Be it street-calling or workplace harassment, the stigma is prevalent. We often talk about gender equality at the workplace. Moreover, our society preaches that women should go to work without having to worry about harassment. But the idea seems just too far-fetched.
Even women in health care live through the torture of the toxic culture of misogyny. Earlier this year, a doctor from Abbasi Shaheed Hospital in Karachi came forward to expose the 'mafia' culture of the hospital.
What do you think of this story? Let us know in the comments section below.