Pakistan's struggling economy is having a widespread impact on various industries, including the automotive industry.
Due to the country's alarmingly low foreign exchange reserves and resulting hyperinflation, car manufacturers are facing plant shutdowns and delivery delays, leading to continuous price hikes for customers who have already booked their vehicles.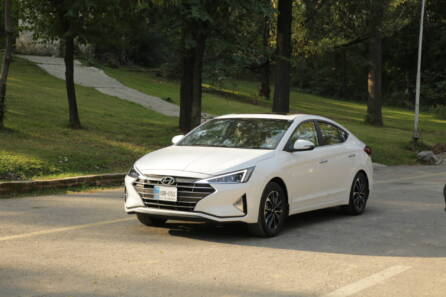 However, Hyundai Nishat has taken a positive step with a limited time offer that ensures immediate delivery of its Hyundai Elantra to customers who are booking the vehicle, along with a price lock which ensures that customers are protected from any price hikes even after booking has been made, providing peace of mind to those who might otherwise be affected by increasing prices.
The Hyundai Elantra has disrupted the sedan category in Pakistan, traditionally dominated by the Honda Civic and the Toyota Corolla. Its distinctive and eye-catching design, combined with high-end features not typically found in sedans, make it stand out on the road.
The top-of-the-line Hyundai Elantra GLS is equipped with a wireless charger, dual-zone climate control, electric seats with lumbar support, rear AC vents, and a smart trunk. Both 2.0 and 1.6 variants also come with MyHyundai connectivity.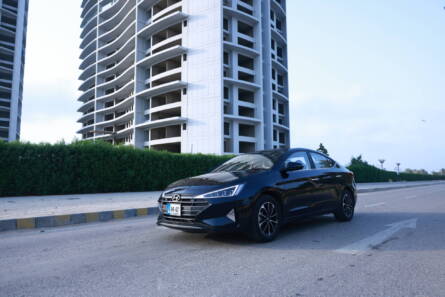 In terms of performance, the Hyundai Elantra surpasses its competitors, providing better fuel efficiency and a smooth, enjoyable driving experience. Its balanced suspension system offers a comfortable and composed ride, absorbing bumps and irregularities while still providing sharp and responsive handling. The car's solid and reliable construction reflects Hyundai's commitment to build quality.
Overall, the Hyundai Elantra offers customers an exceptional package of style, performance, and features, along with a limited time offer that promises immediate delivery and a price lock. These added benefits demonstrate Hyundai's dedication to customer satisfaction and value for money, making the Elantra an appealing choice for car enthusiasts in Pakistan.
What do you think of the story? Tell us in the comments section below.